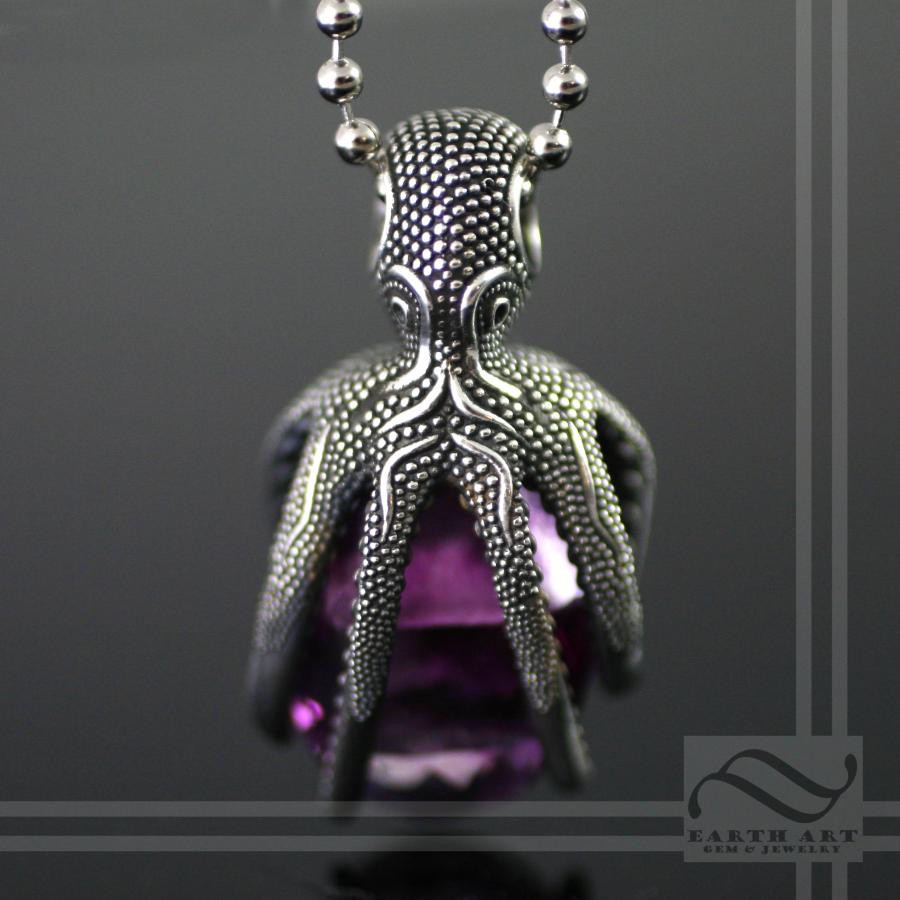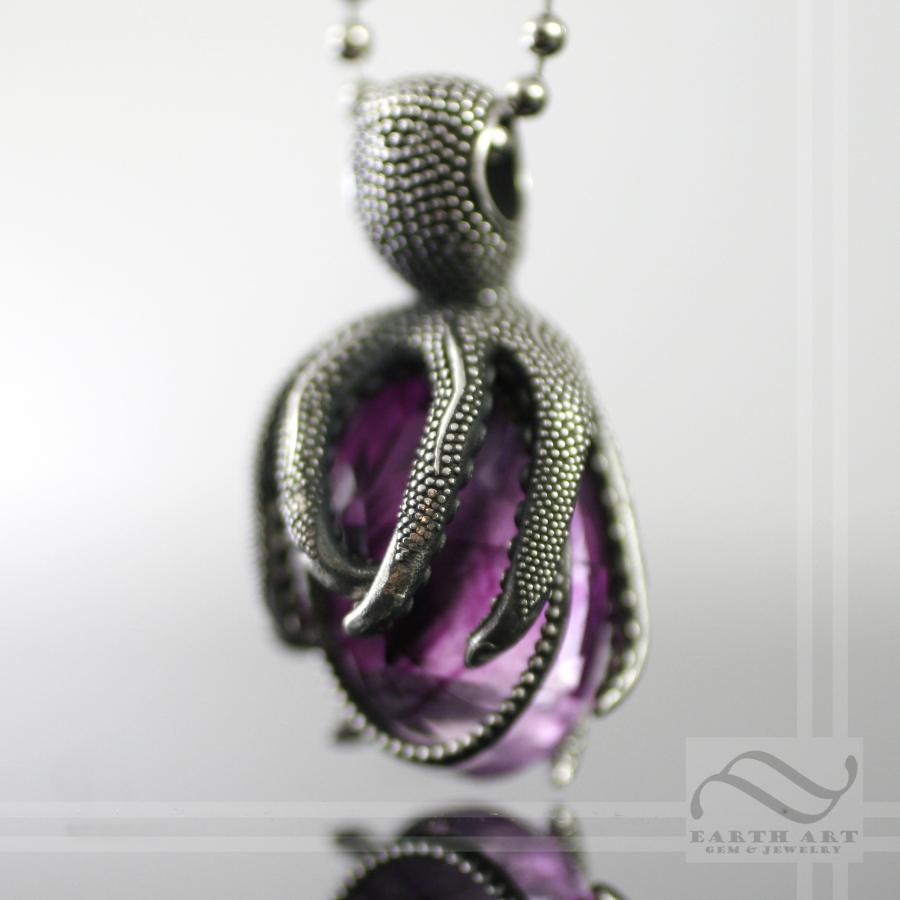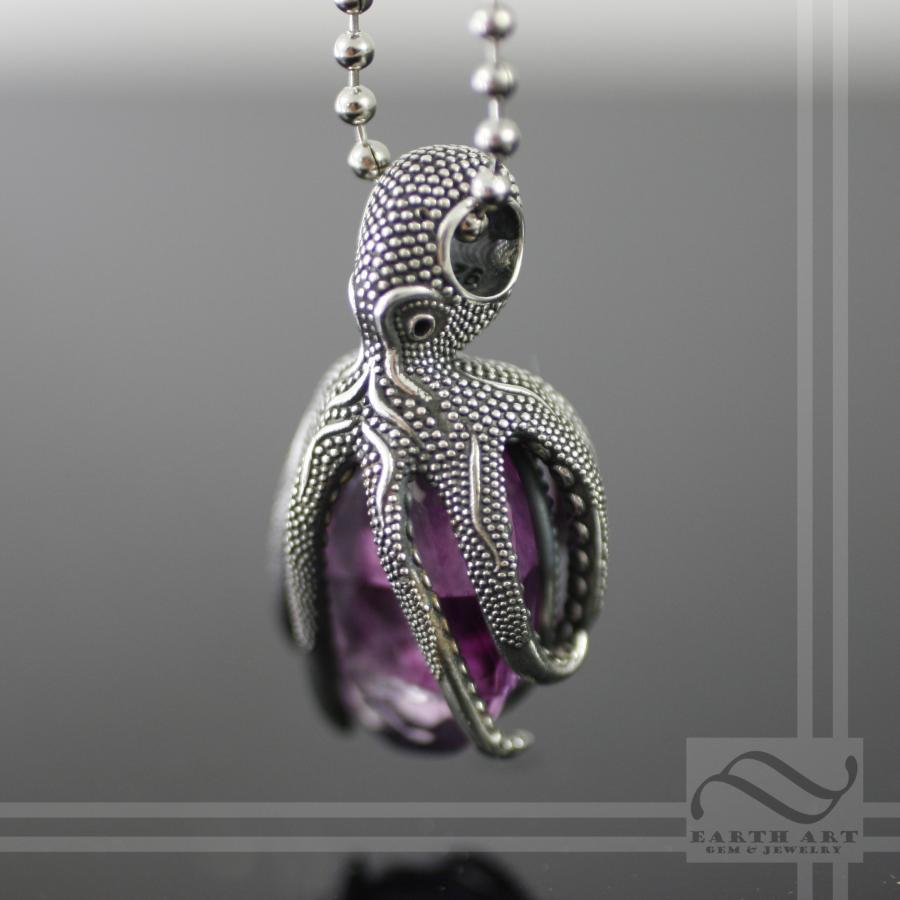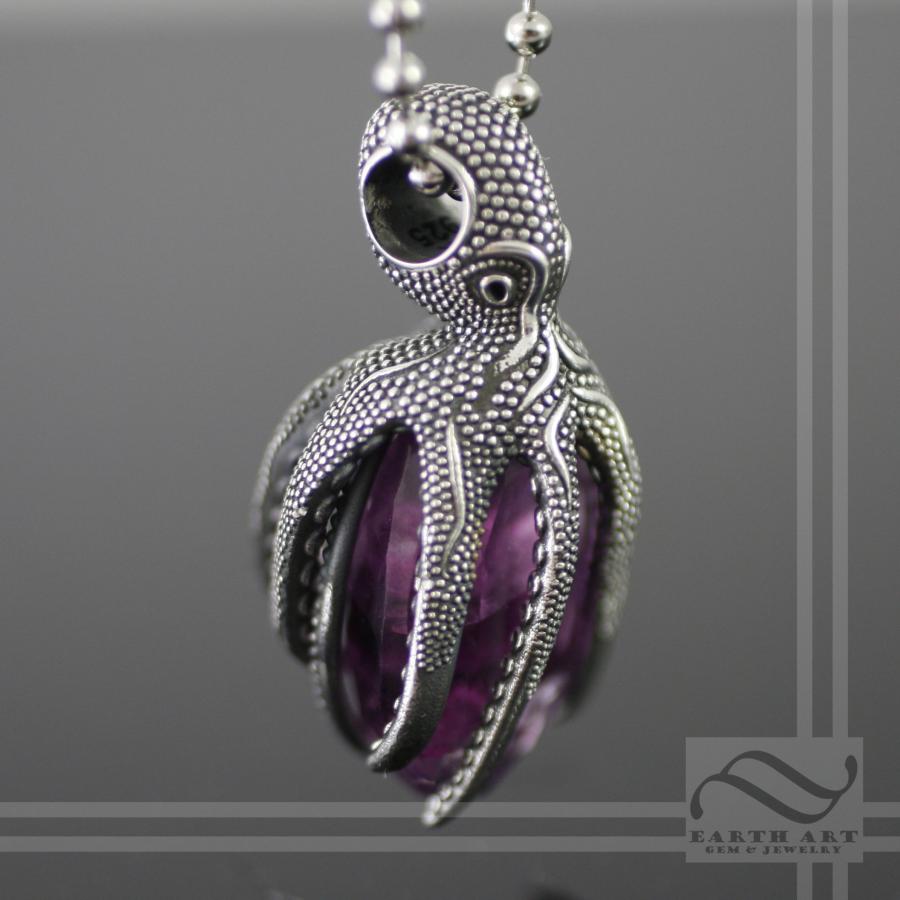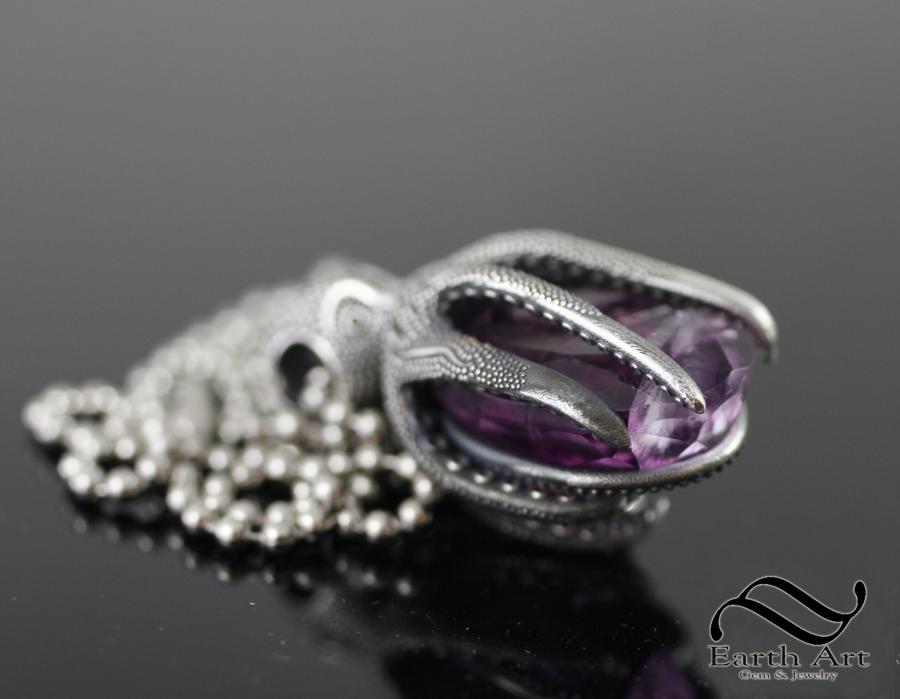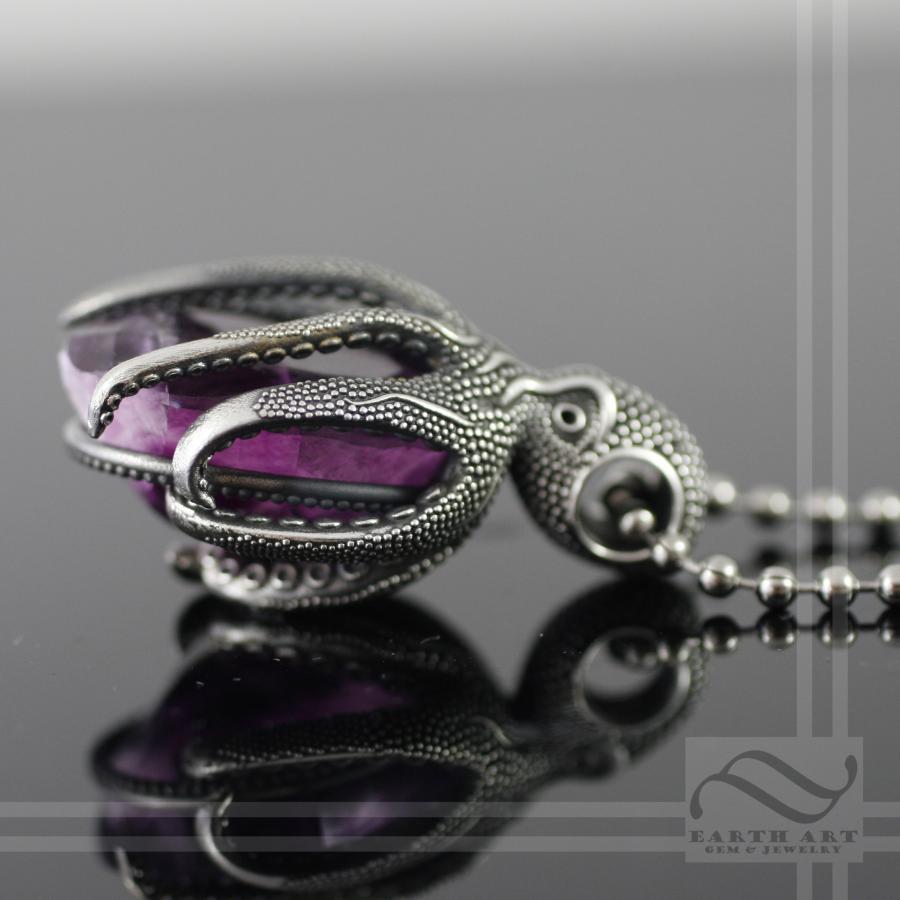 This new pendant is the first in a new series of Octopus themed jewelry! Featuring Dave, the octopus. Dave really loves gemstones! In this piece, he is tightly clutching a beautiful 35 carat natural purple fluorite faceted oval. I don't know where he found it in the depths of the deep, but he is not going to give it up.
About the stone:
This is a natural earth mined gemstone, not man made
It is 35.5 carats
It is a faceted oval cut
What caught my eye is the rainbows and very obvious cleavage planes in this stone, there are two of them, which are visible in the pictures and easily seen in person. This is a stone with character!
About the metalworking:
This is my own personal octopus design which I designed and cast, (not an off the shelf casting). The pendant was cast as a solid piece using the lost wax casting technique and then carefully polished and then carefully bent around the stone. The stone is held tightly and does not move or clink in the pendant. There is no glue. this is solid Sterling Silver.
The chain that is included is a solid steel ball chain.
One of a kind, ready to ship.
Cheers,
Austin