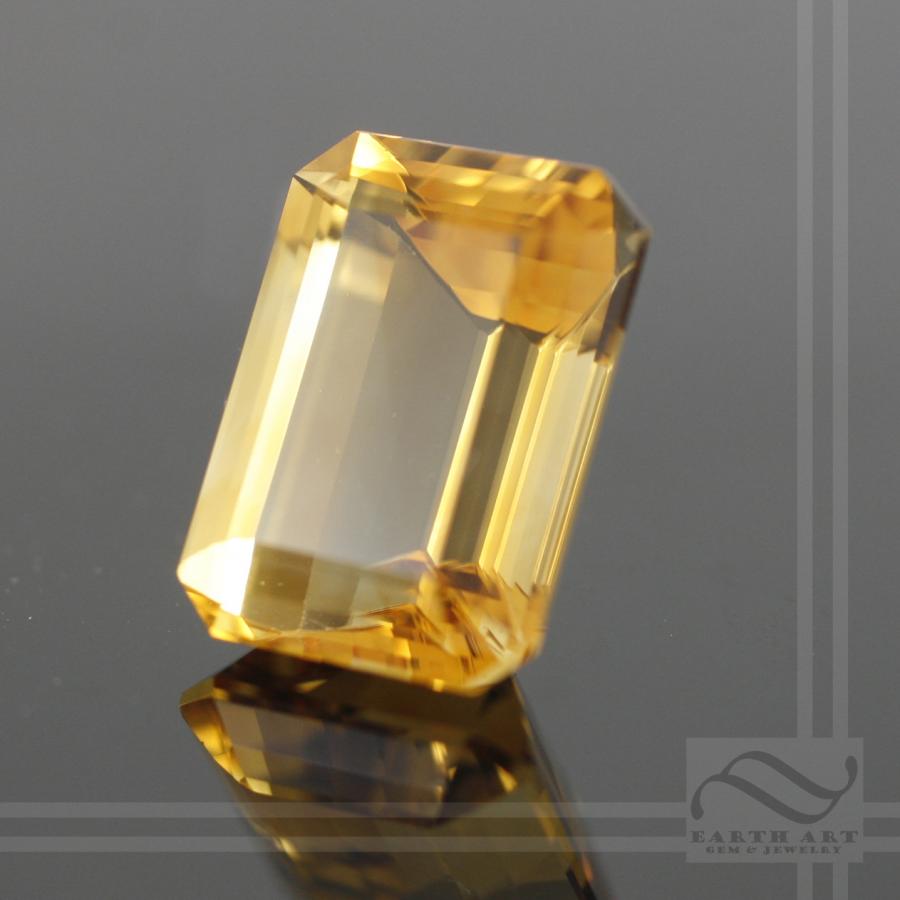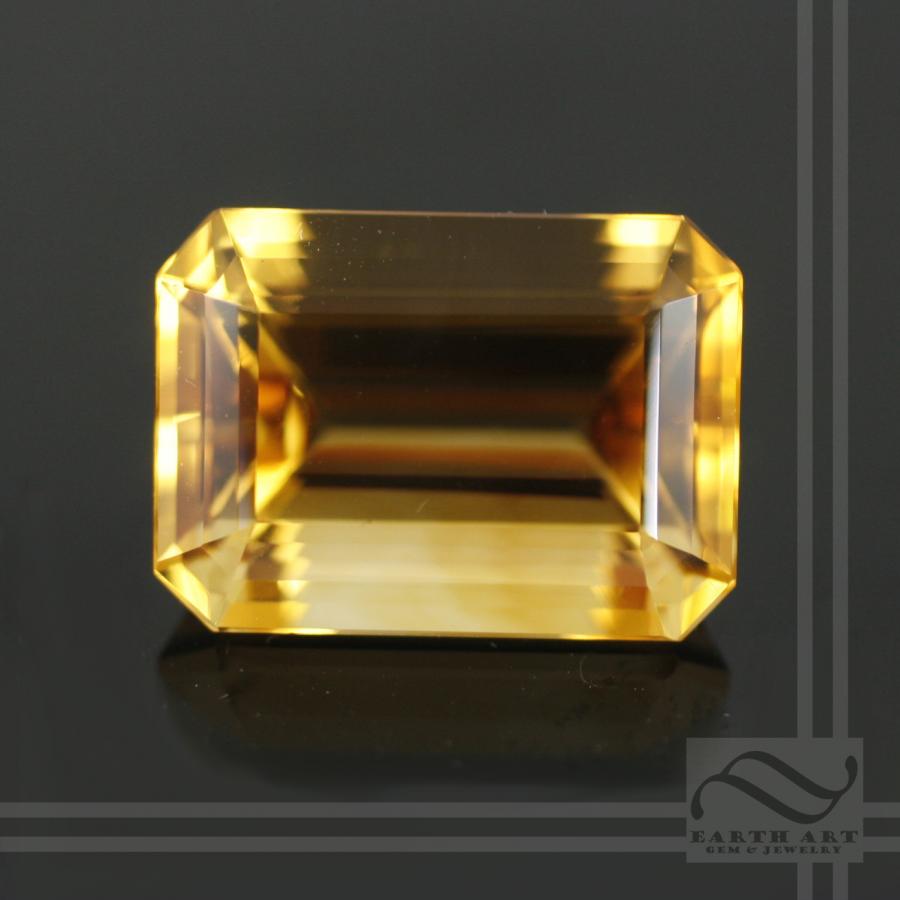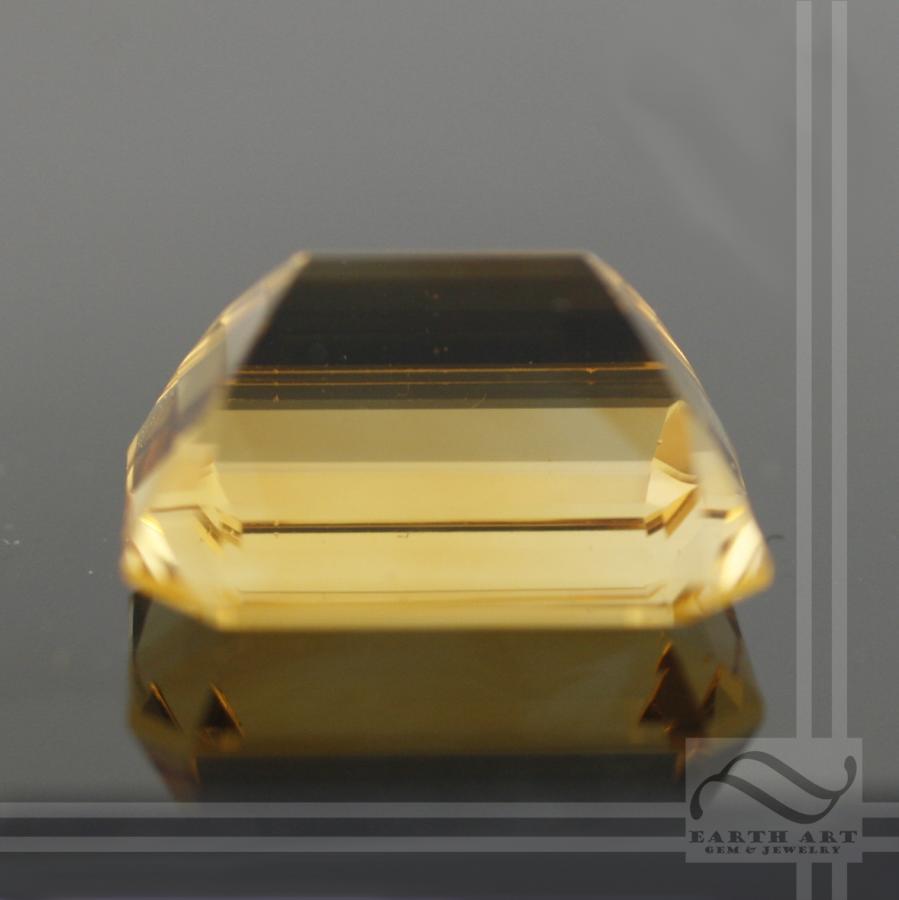 Stone Dimensions:
13.1mm x 18.09mm x 10.07mm deep
This beautiful stone has a wonderful golden luster to it, with excellent faceting and a very good cut for stone of this size. Most commercially cut stones are poorly cut with scratches and pooly met facetes. This one is not that. It is a wonderful example of a master cut stone.
Stats:
16.9 carats
13.1mm x 18.09mm x 10.07mm deep
Clarity: Loupe clean (10x power)
Treatment: Not known***I suspect that this stone has not been heated due to its lighter tone for its size, however I lack the documentation to back up this claim.
Citrine is the traditional birthstone for November (Along with golden/precious topaz)
It is also the Jupiter stone for Jyotish gemstones. A jyotish stone must be eye clean, and unheated and in the case of citrine over 4 carats to prove effective.
Remarks:
Emerald cut stones are often windowed or glassy looking, but this stone has a good internal refraction and lacks windowing making it an ideal stone for a pendant or large statement ring,or even a cuff bracelet. It will sit well in a full bezel as the light is properly reflected back up to the surface and not lost through the back of the stone.
Shipping will include tracking and postal insurance.
Cheers,
Austin