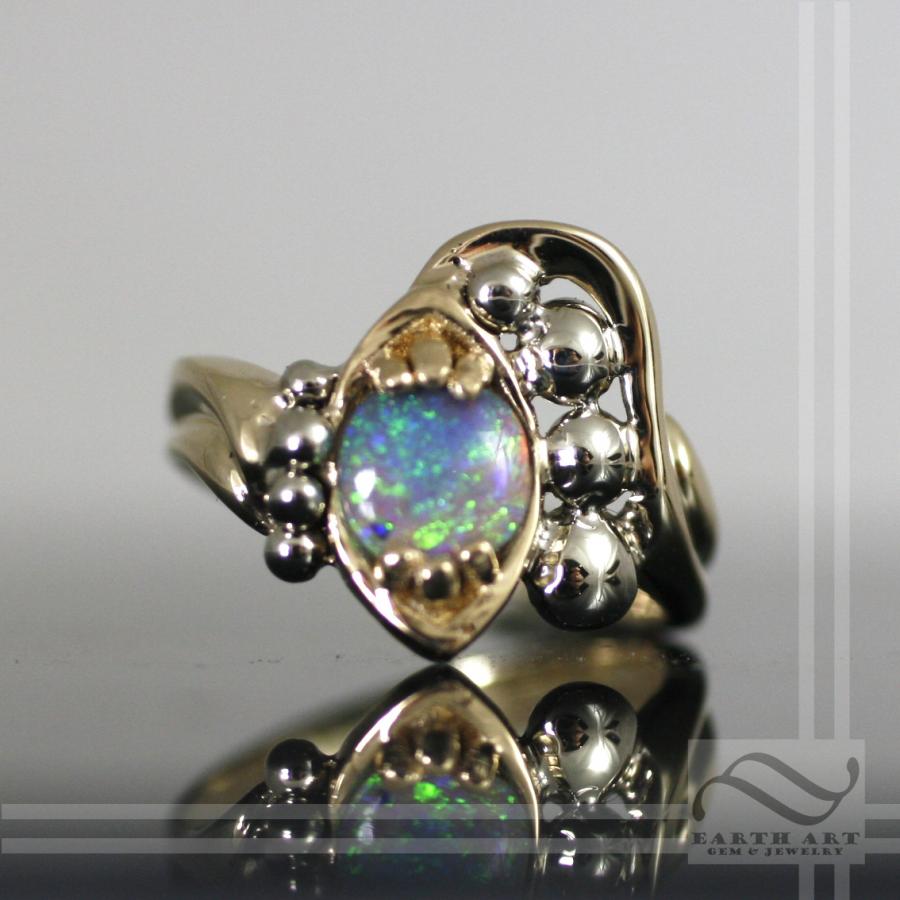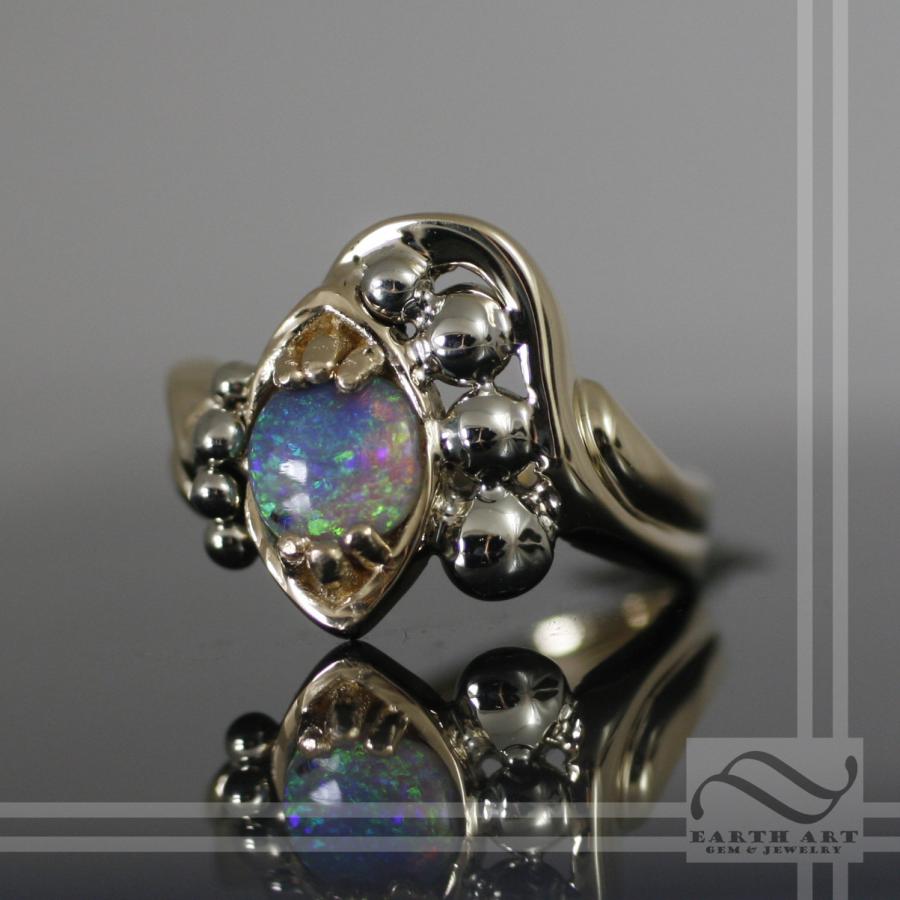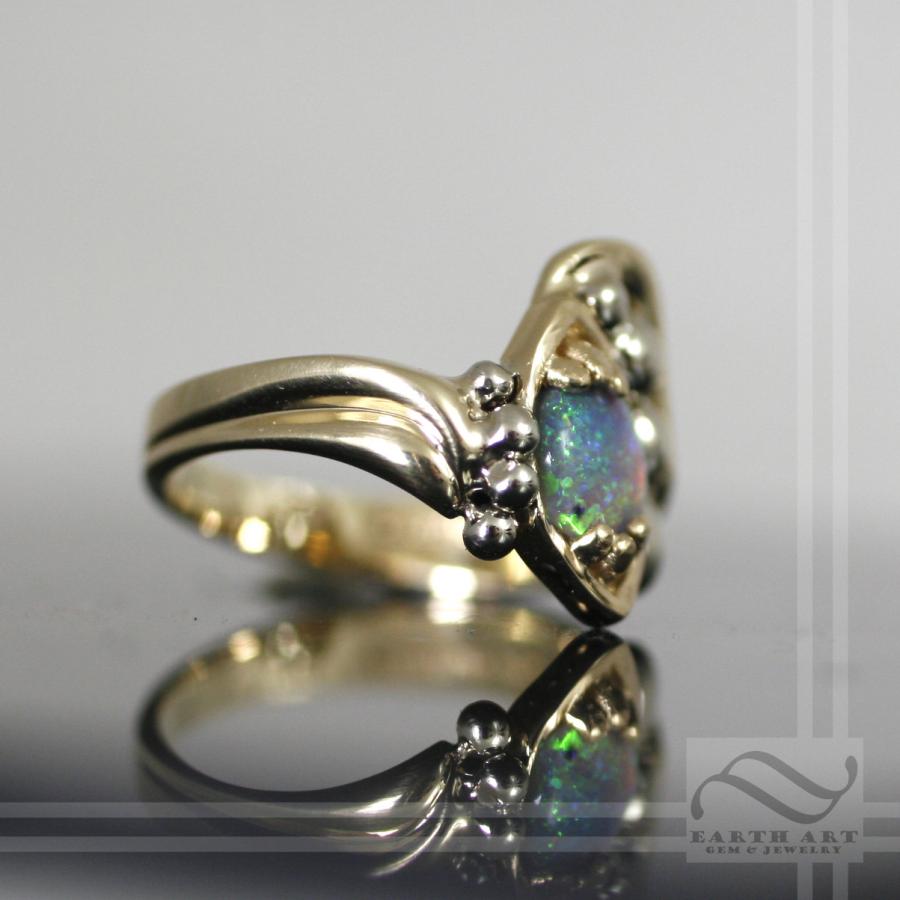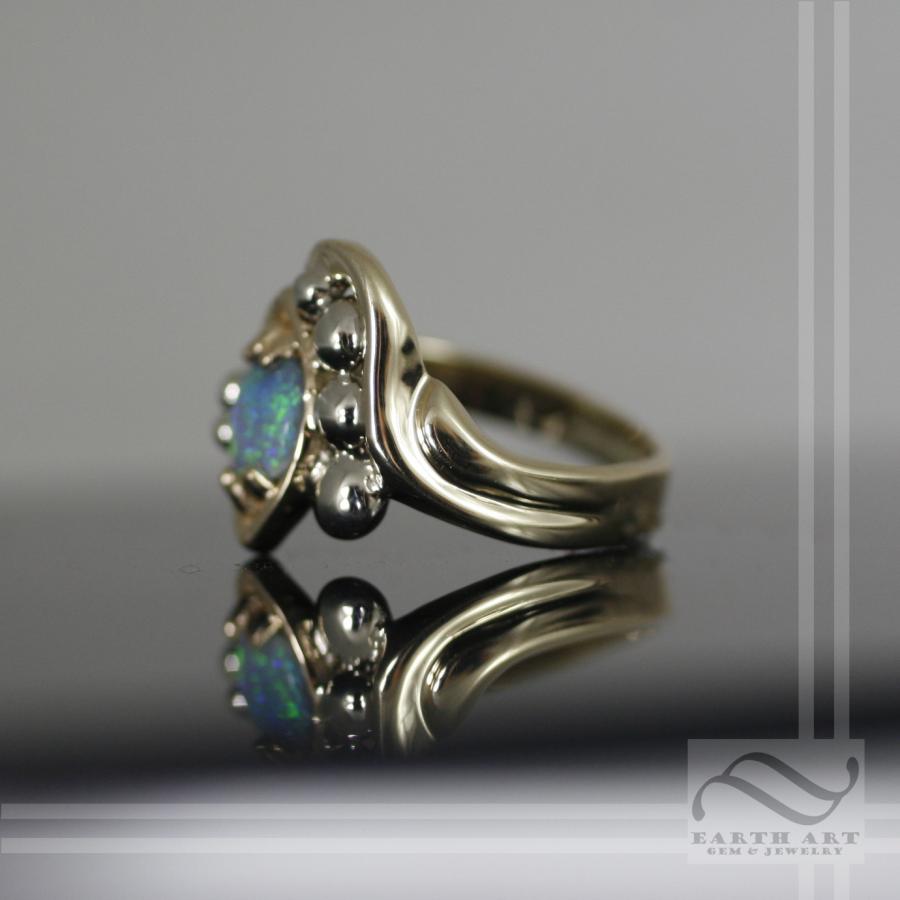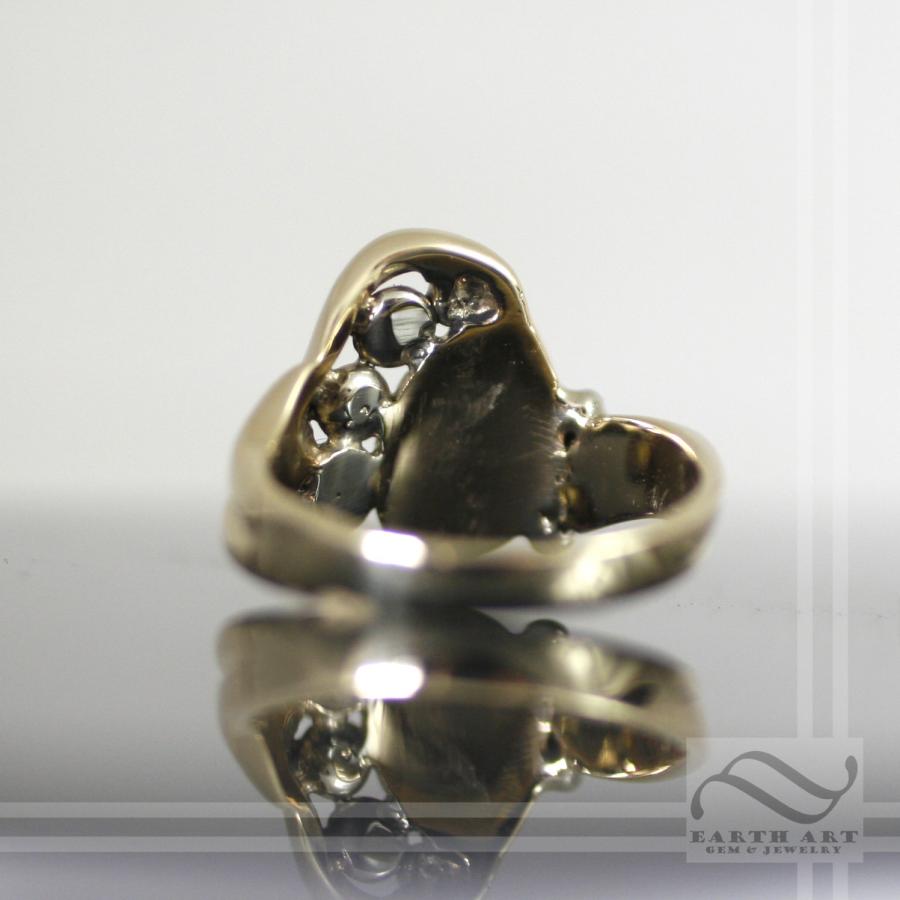 Setting Type:
14k White Gold
14k Yellow Gold
This new creation features a natural, solid Australian opal, set in recycled and upcycled 14k yellow and white gold.

The ring shank on this ring was "borrowed" from an old vintage estate ring, I really liked the curvature of the band. I cut the head off, and polished the edges all smooth. I then soldered on my own custom made marquise shaped head and then soldered in 8 solid 14k white gold droplets to give it a bit more of the "busy" look that I have come to like. THe white gold is recycled gold from a US based refinery.

Summary:
Size 7.75
Solid 14k white and yellow gold (No plating)
Stone: Solid australian opal with green and blue color play against a crystal base
Stone size: 7mm x 6.5mm
This is a finished one of a kindd piece and is ready to ship!