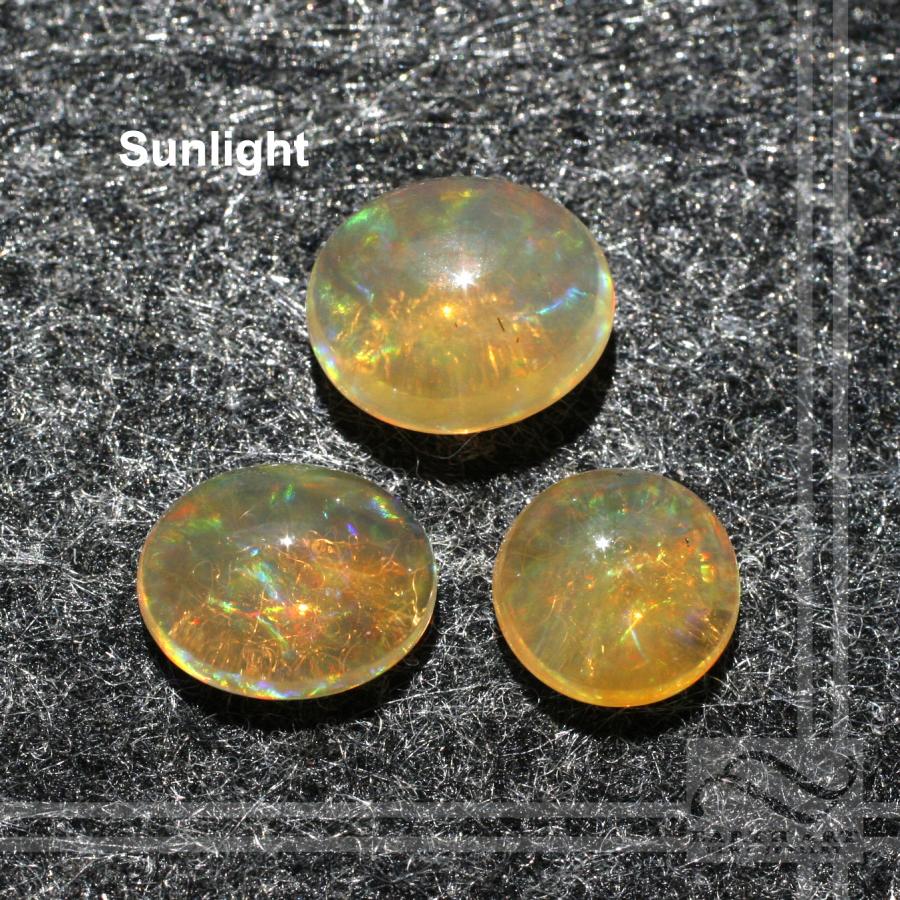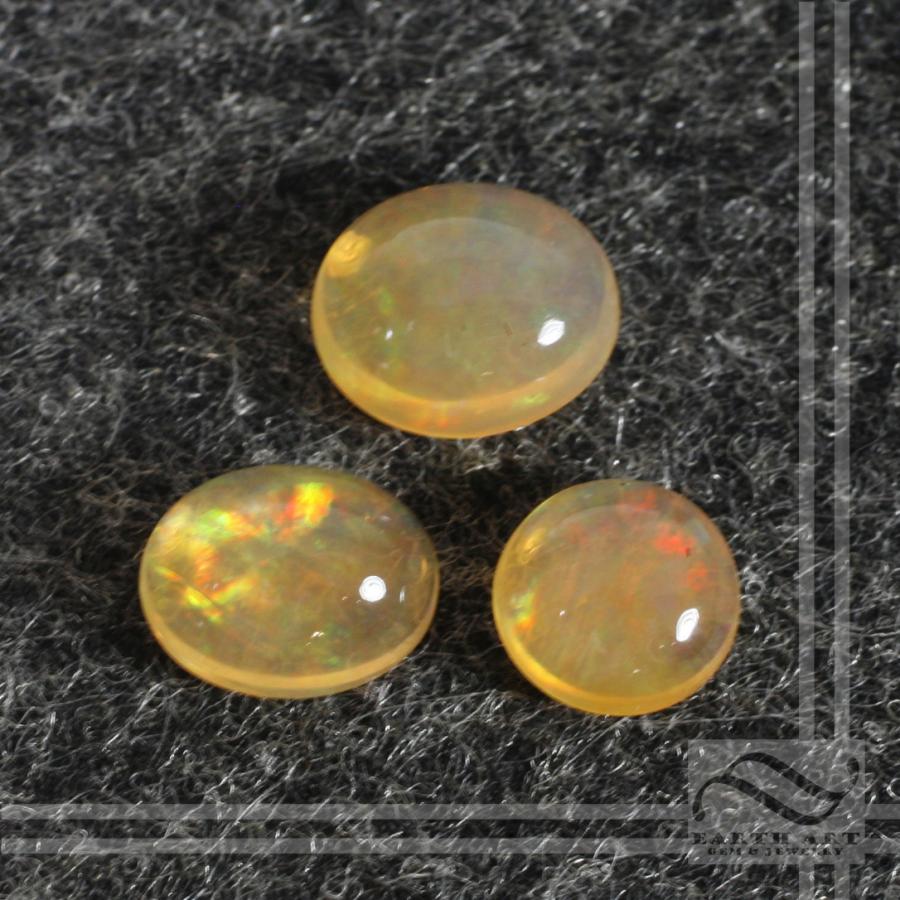 VIDEO BELOW

The first half of the video was taken indoors, the second half was in sunlight. The video is less than one minute long, please watch to get a good idea of the true color/fire in these stones.

This parcel contains three natural solid mexican fire opals
Total carat weight: 6.8 carats
Round: 8.5mm
Oval: 8.3 x 10.2mm
Oval: 10.7 x 9.1mm

Shipping includes tracking and insurance.