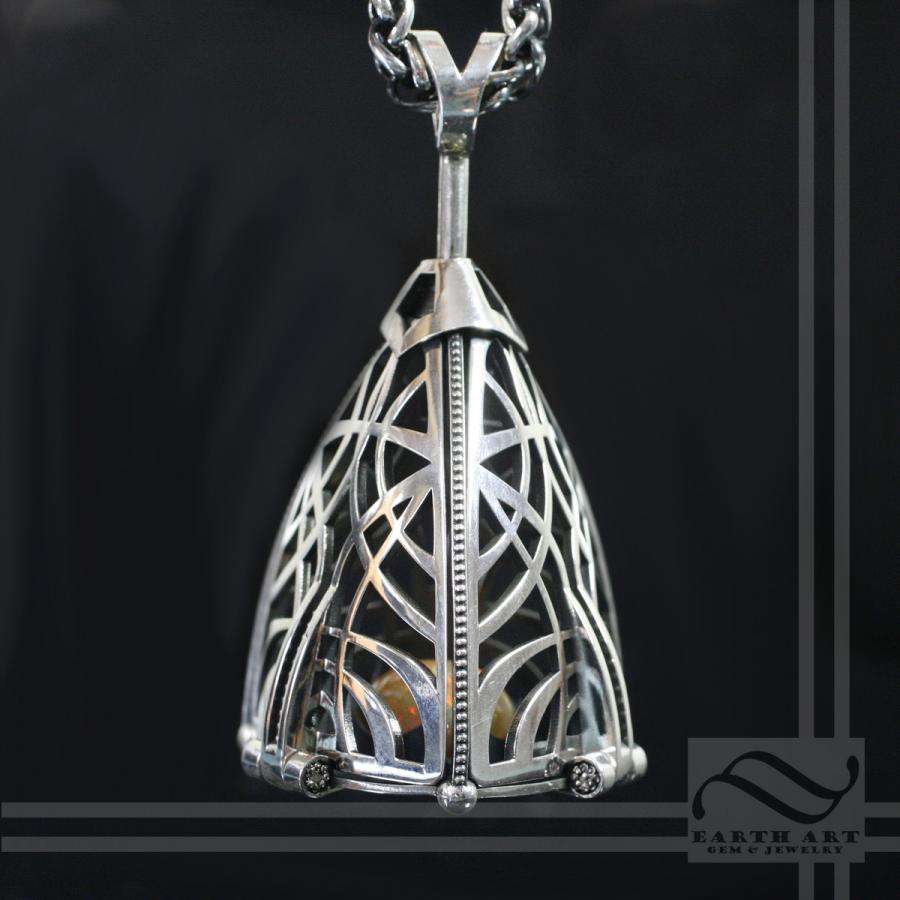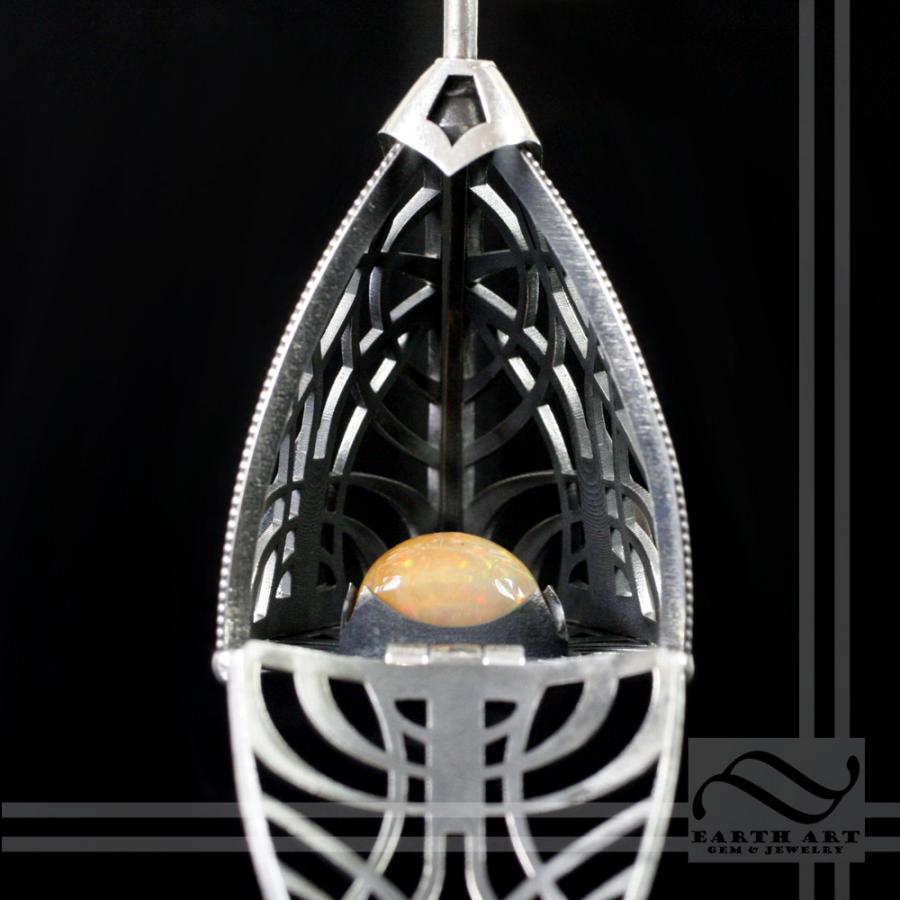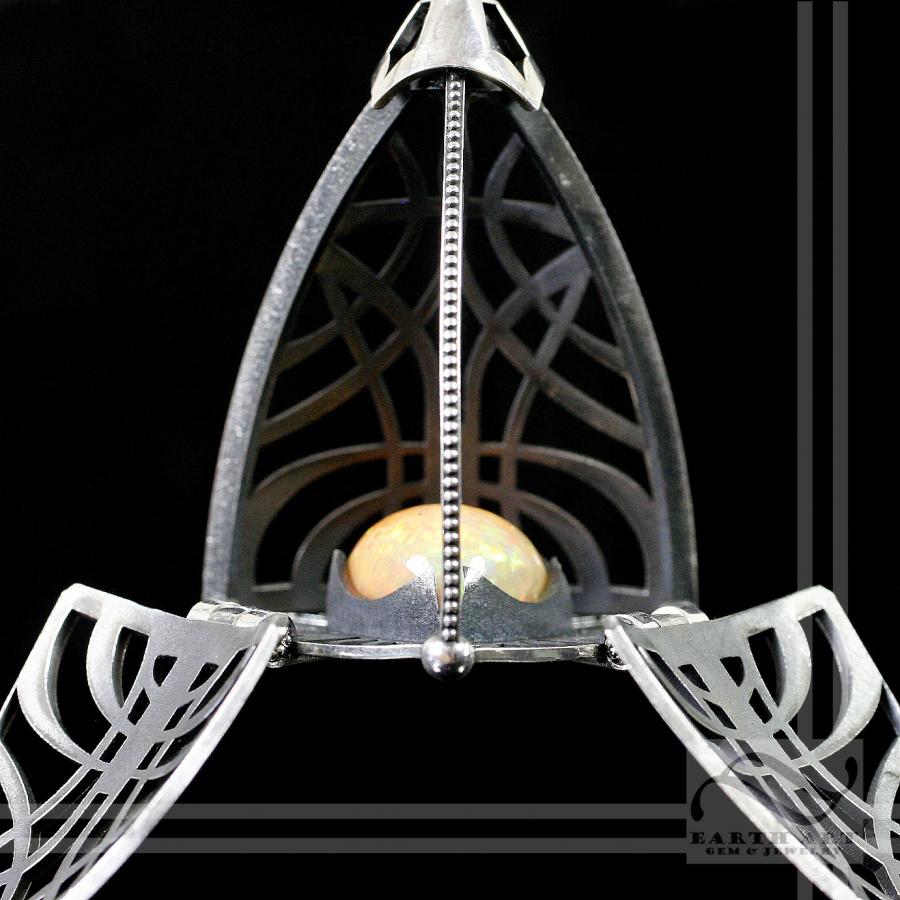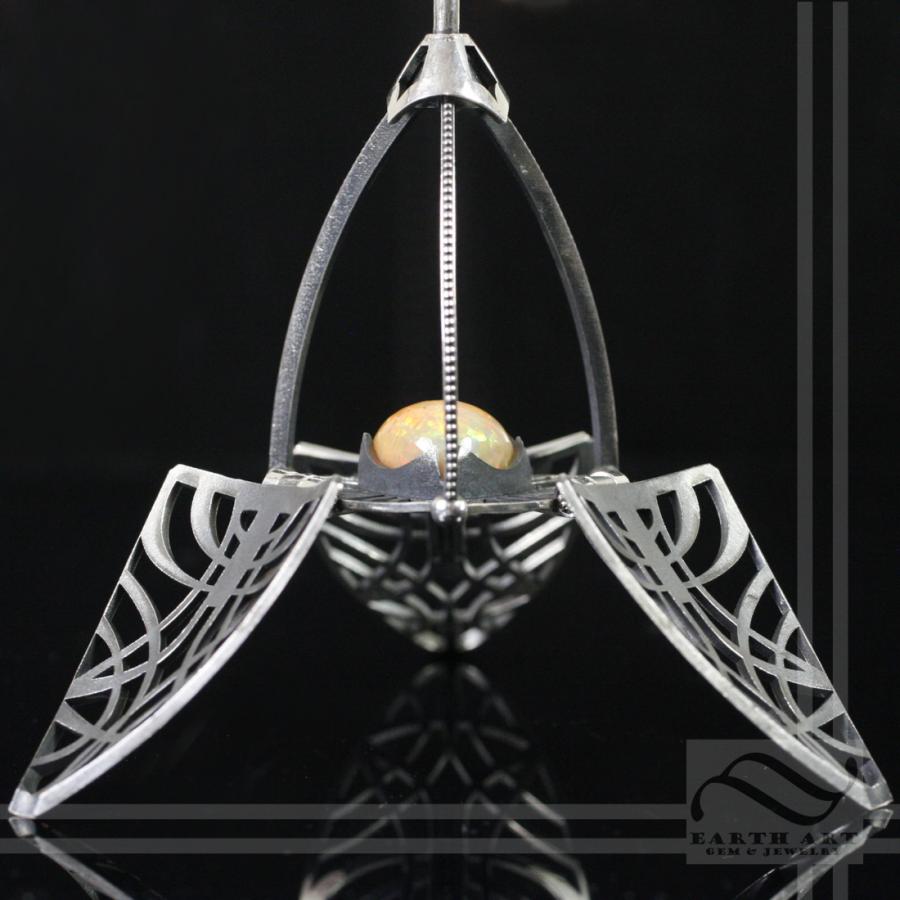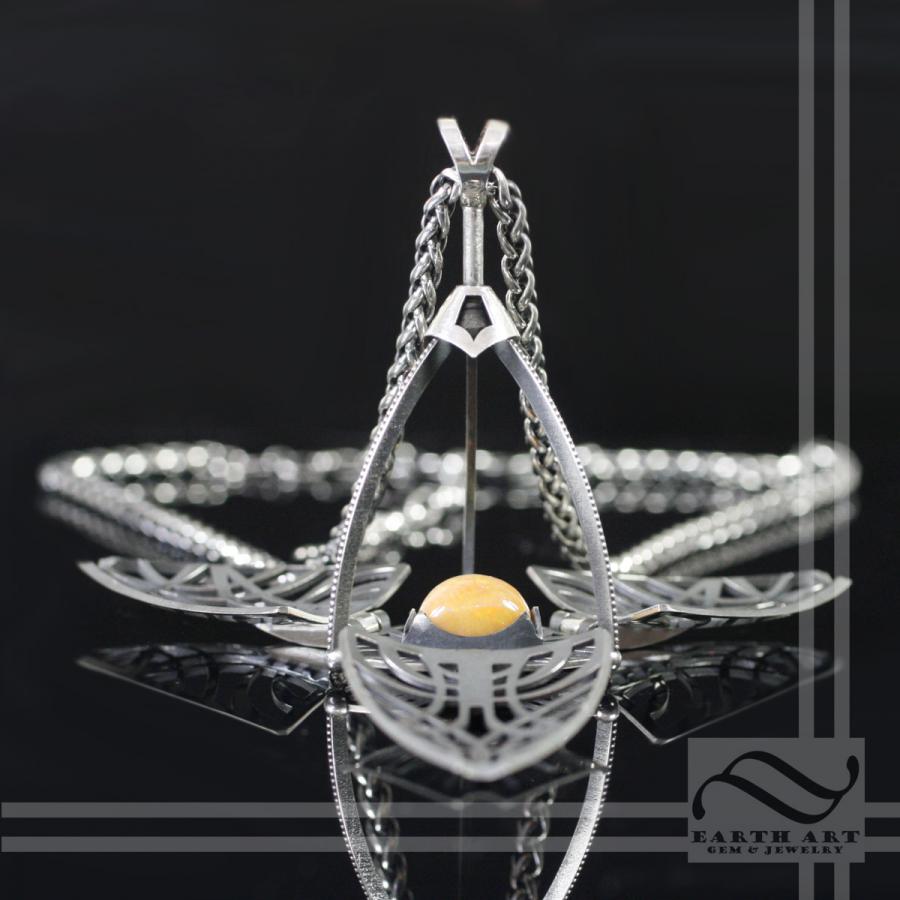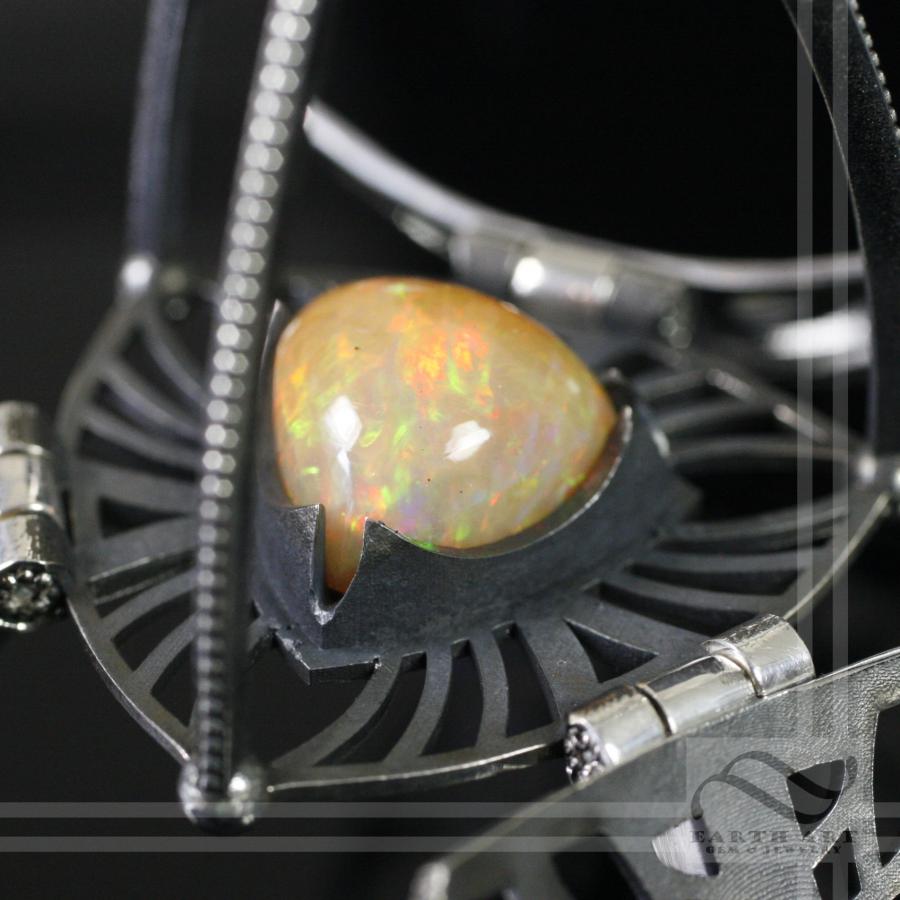 An exercise in experimental movement and play. This piece was inspired by the theme of movement, space and opposites.
The outside of the pendant is smooth, sleek and polished to a mirror like shine; while the inside is left matte, black and rough.
Within the dark confines of the pendant rests a single trillion cut precious opal, brilliant rolling fire playing across its surface.
The opal plays peak-a-boo through the silverwork and is completely revealed as the catch is raised and the walls fall to reveal the beauty within.
This pendant measures 2.5" tall
Solid Sterling Silver
Natural Ethiopian Opal
A thick 18" sterling silver chain is included with a 6" extension.
One of a kind