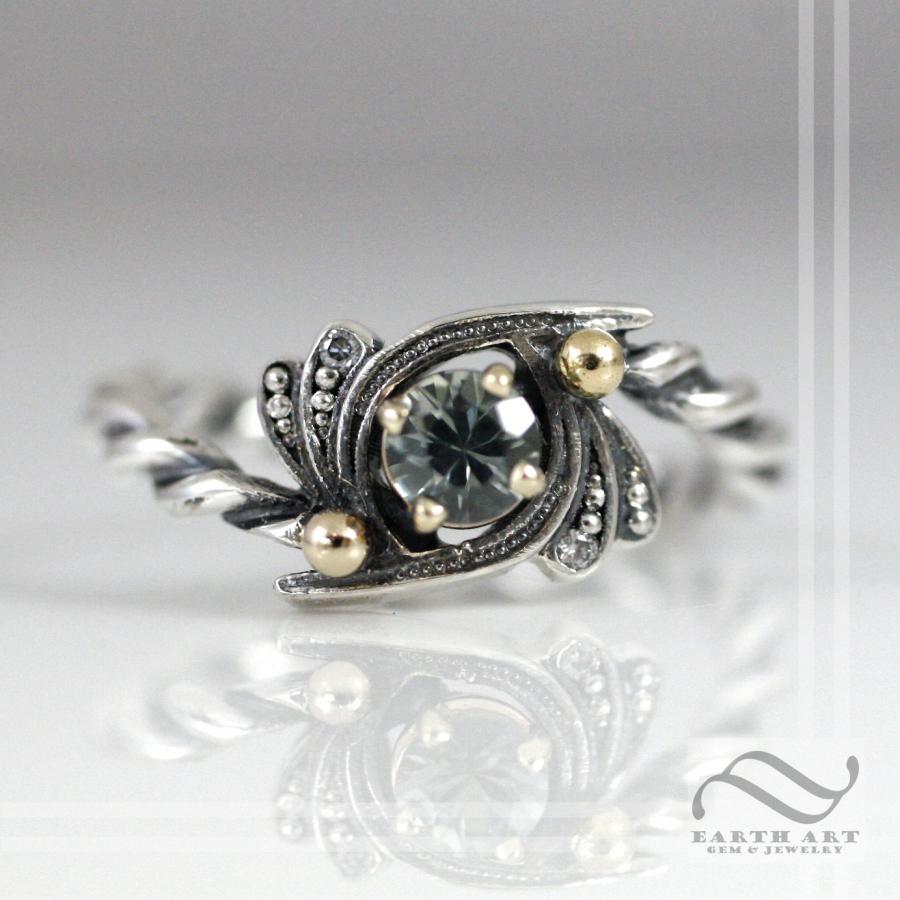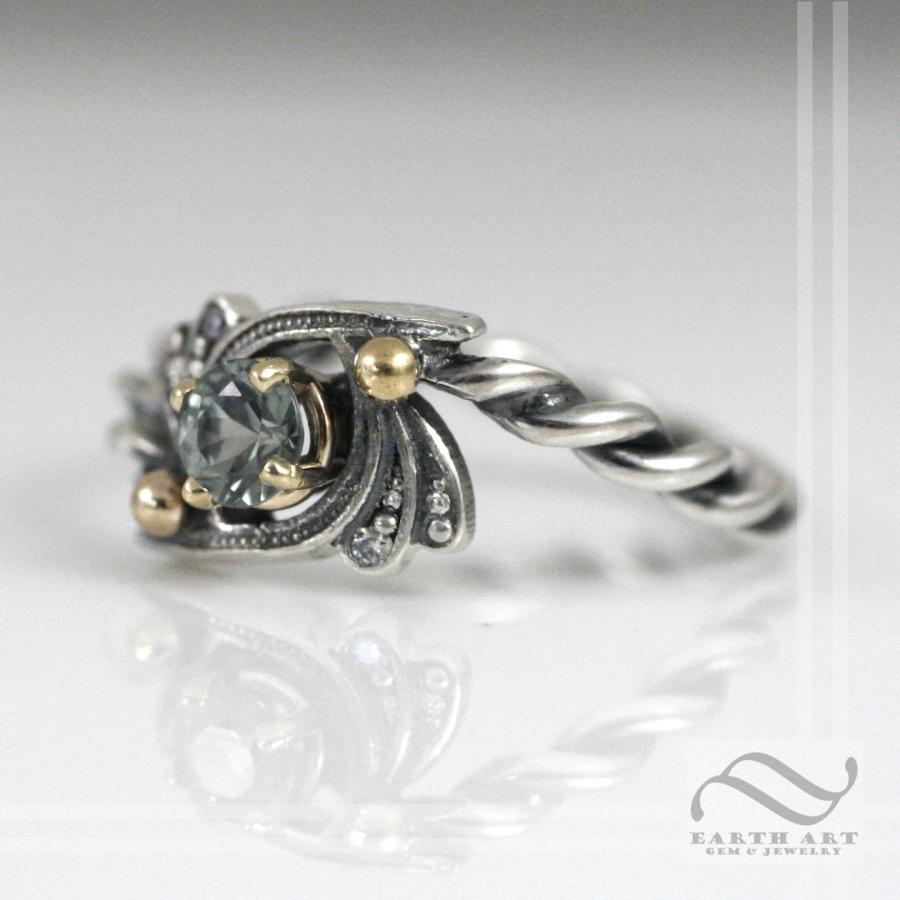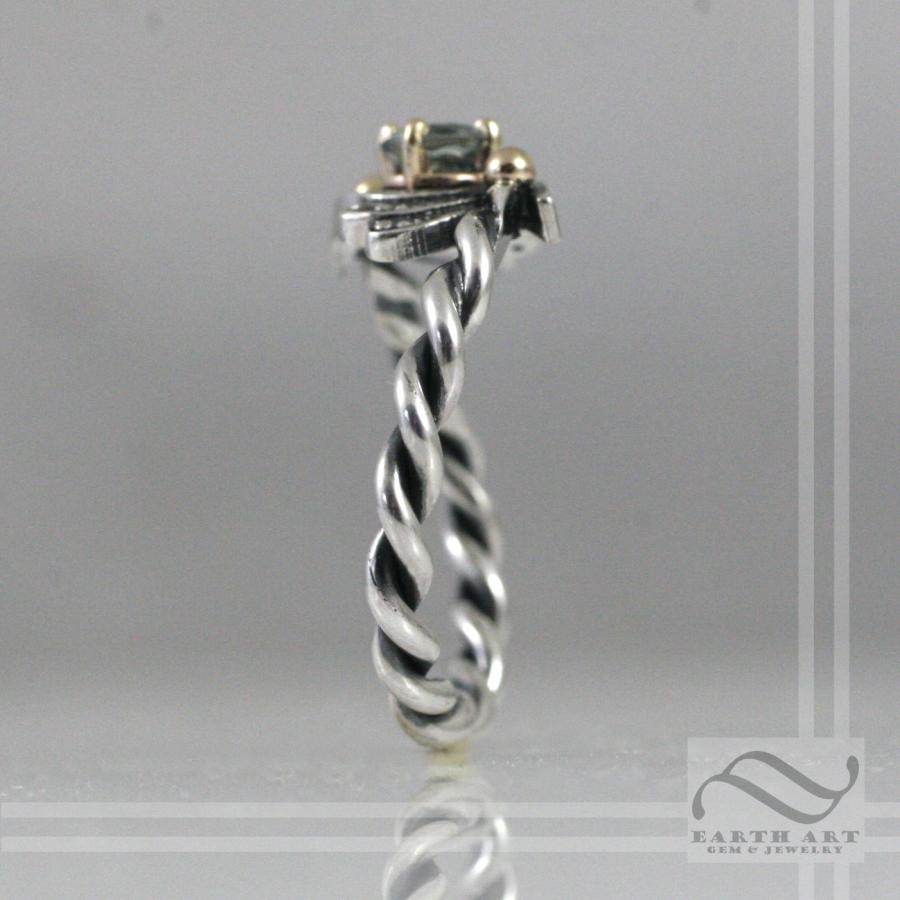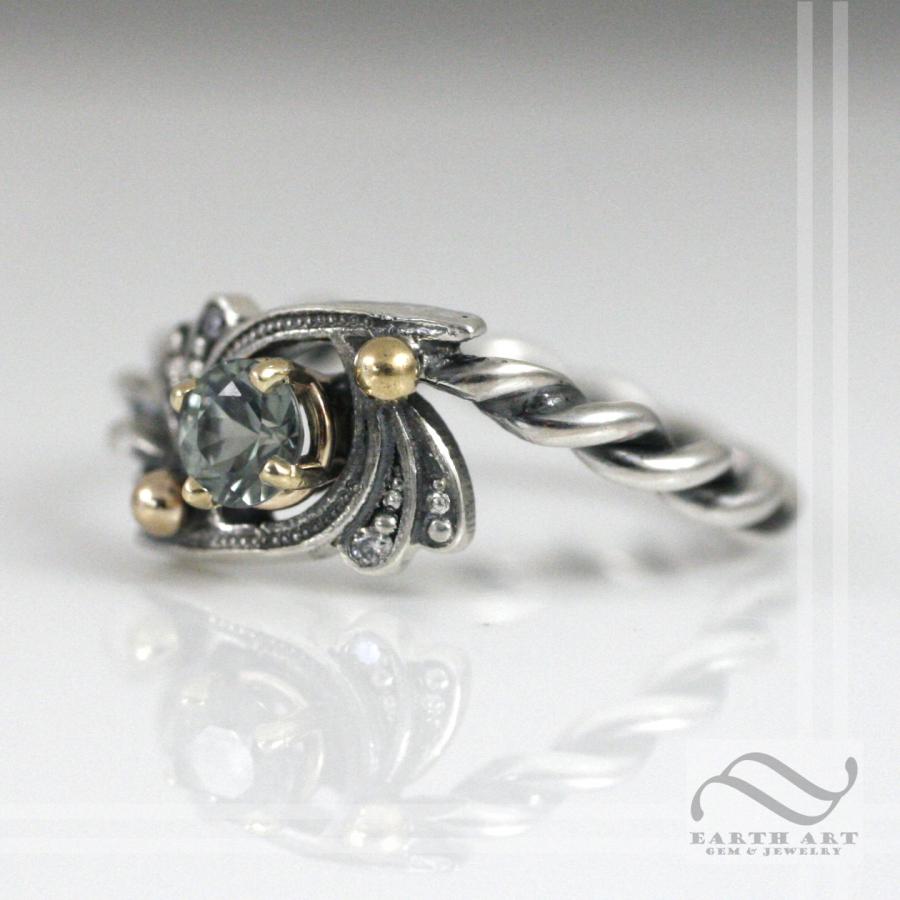 Setting Type:
14k Yellow Gold
Sterling Silver
Sterling and Gold
Untreated Sapphire and Diamonds
Art Deco
Hand made

Not only is this unique ring all of the above, it is set with one of the most rare stones of all: One who's complete history is known.

This stone was mined in the Mid 1970's by my grandparents in the Yugo Gulch region of Montana. The stone sat, in its rough form, for 40 years in their gem display in Southern California. The original stone was about 2 carats. Then, in 2015, I acquired this piece of rough sapphire from them and sent it to be faceted. The stone was returned with a beautiful round cut, eye clean and weighing 0.40 carats. Totally natural, no treatments, no heat. And now, 3 years later, I've crafted this ring by hand using sterling silver wire, a sterling silver casting piece of my own design, a yellow gold prong head, and two yellow gold droplets to create this striking piece, 

Stats:
Ring size: 7
Stone size: 4.35mm - 0.40 carats
Solid Sterling silver and solid yellow gold
Two natural diamonds set in the swirls, both eye clean.
One of a kind

This ring is ready to ship.