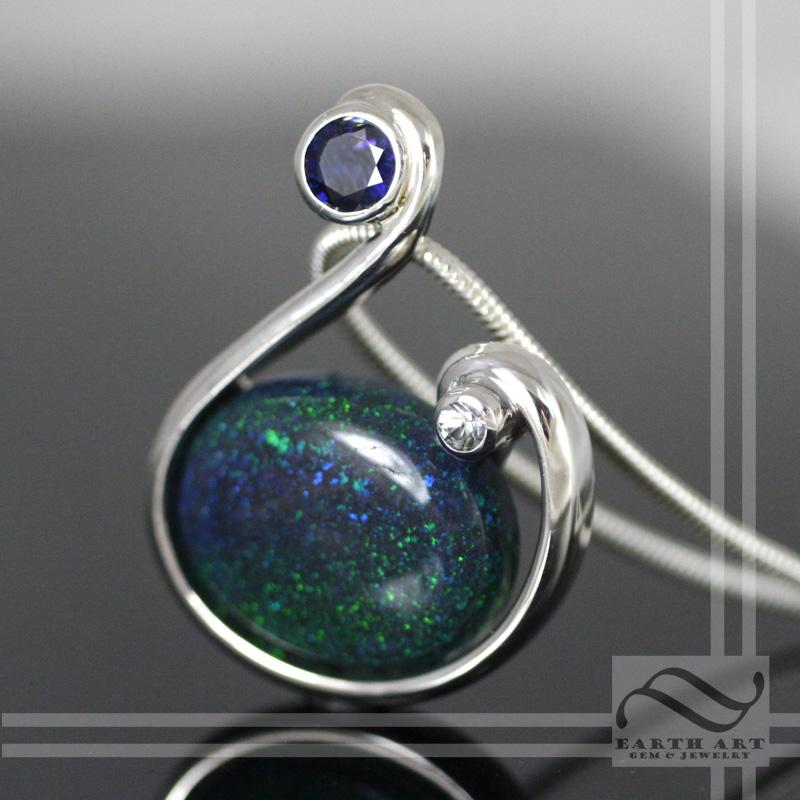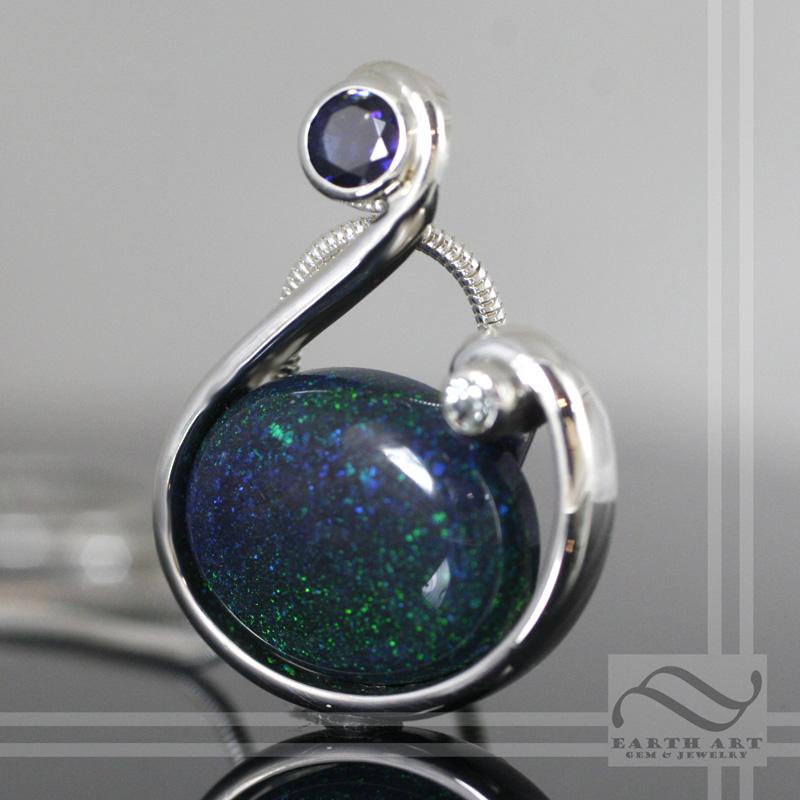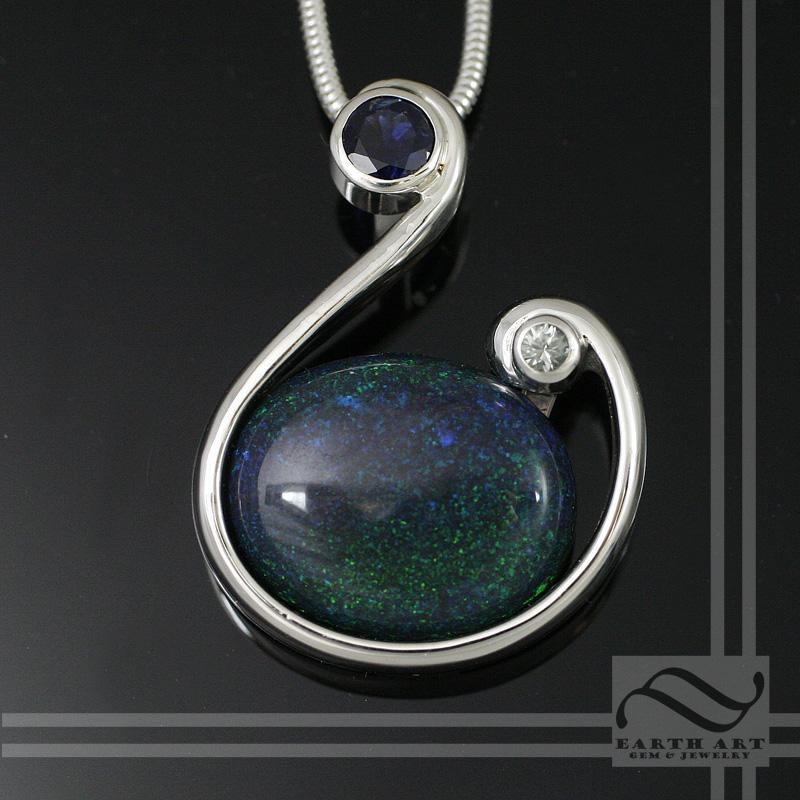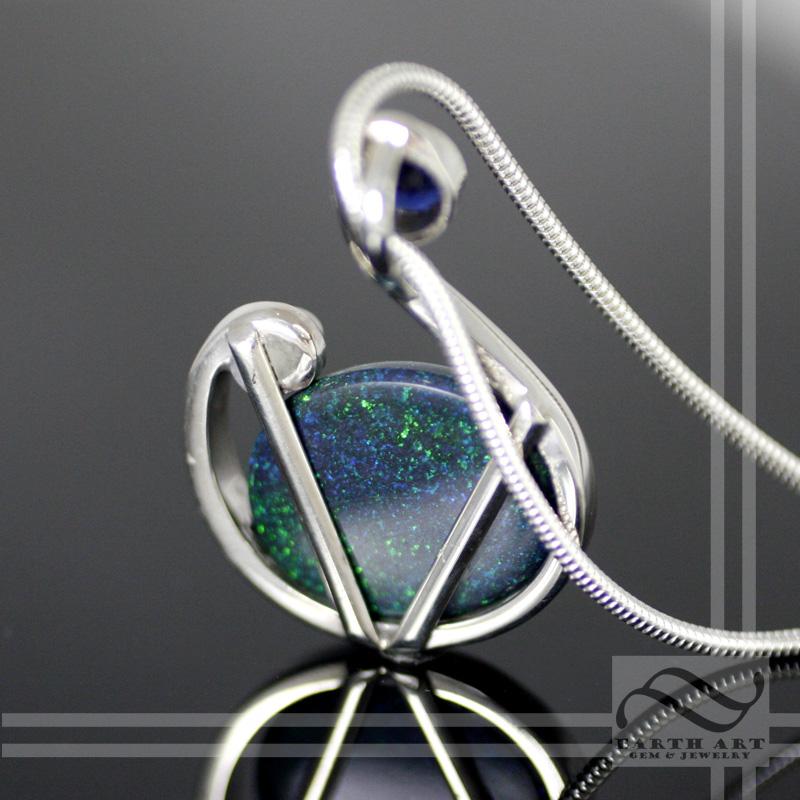 A fun and playful design, with a stunning blue and green peppered fire opal from the Andamooka area of Australia.  The stone exhibits beautiful color front and back.
~The upper stone is a beautifully deep blue natural 6mm sapphire.
~The smaller accent stone is an unheated natural Montana Sapphire.
The pendant has a beautiful polished finish and includes the solid sterling 20" x 1.6mm snake chain.