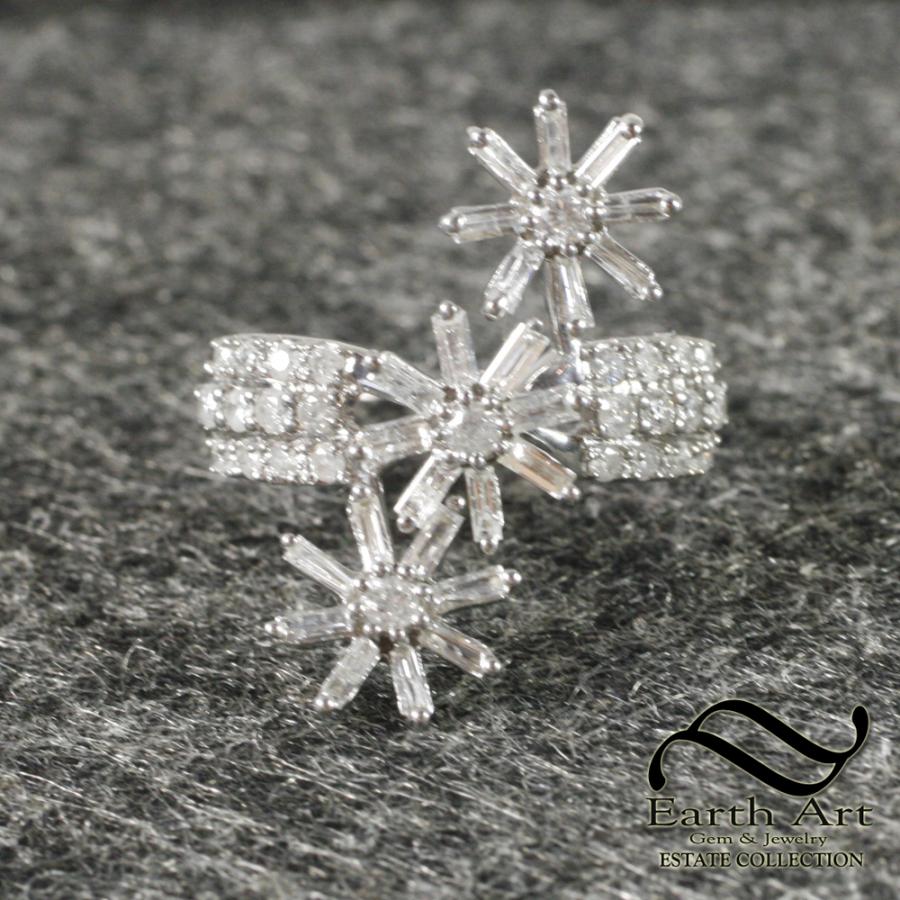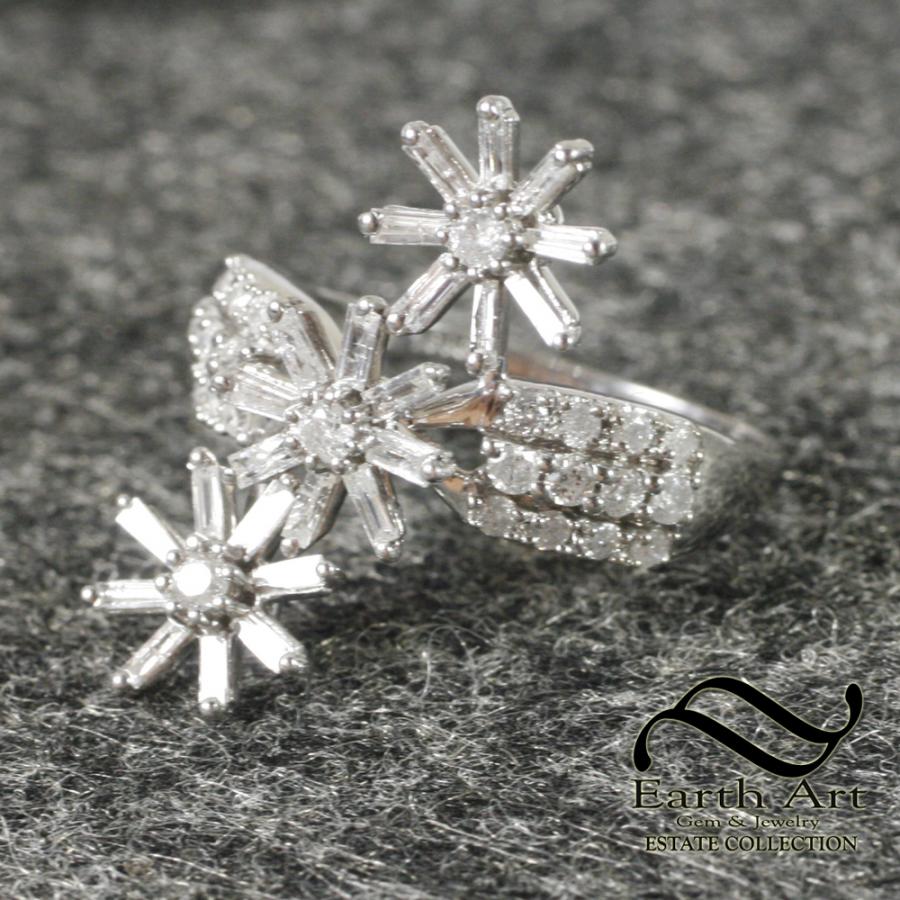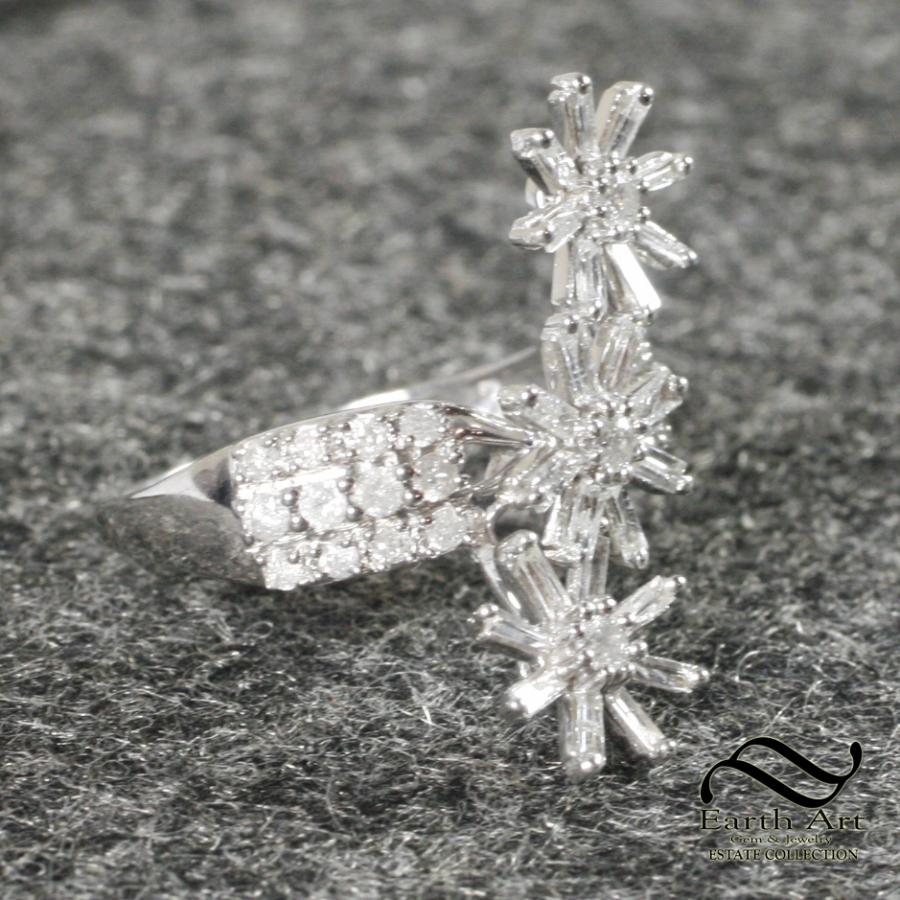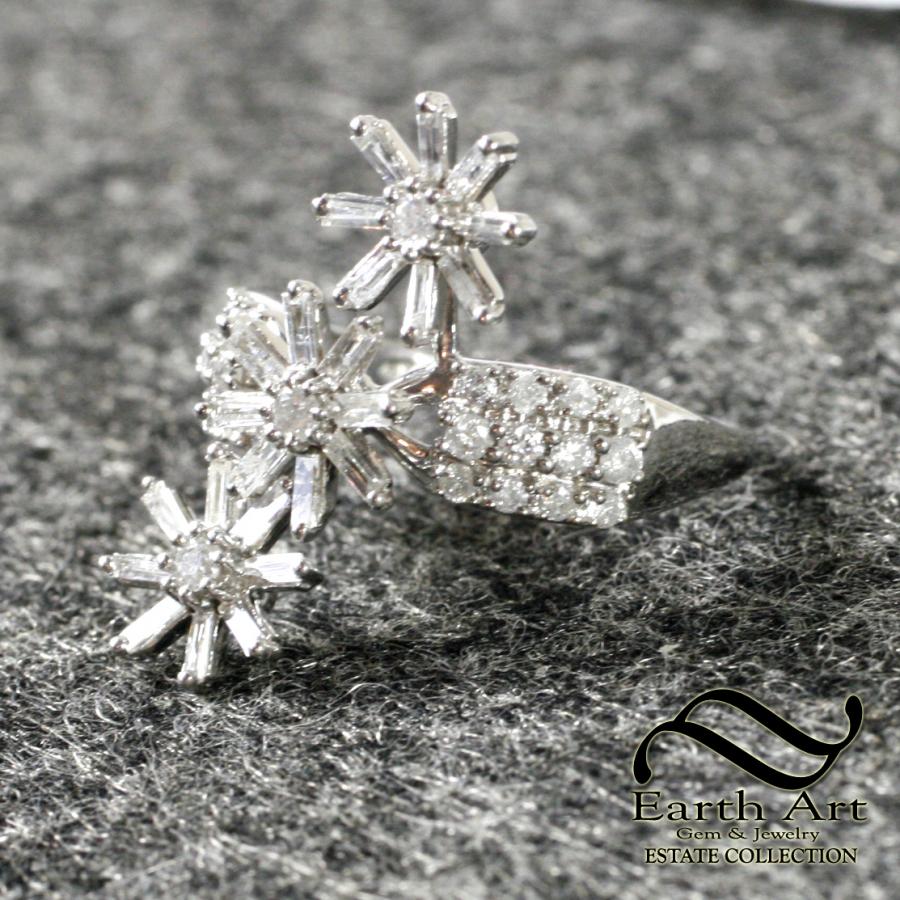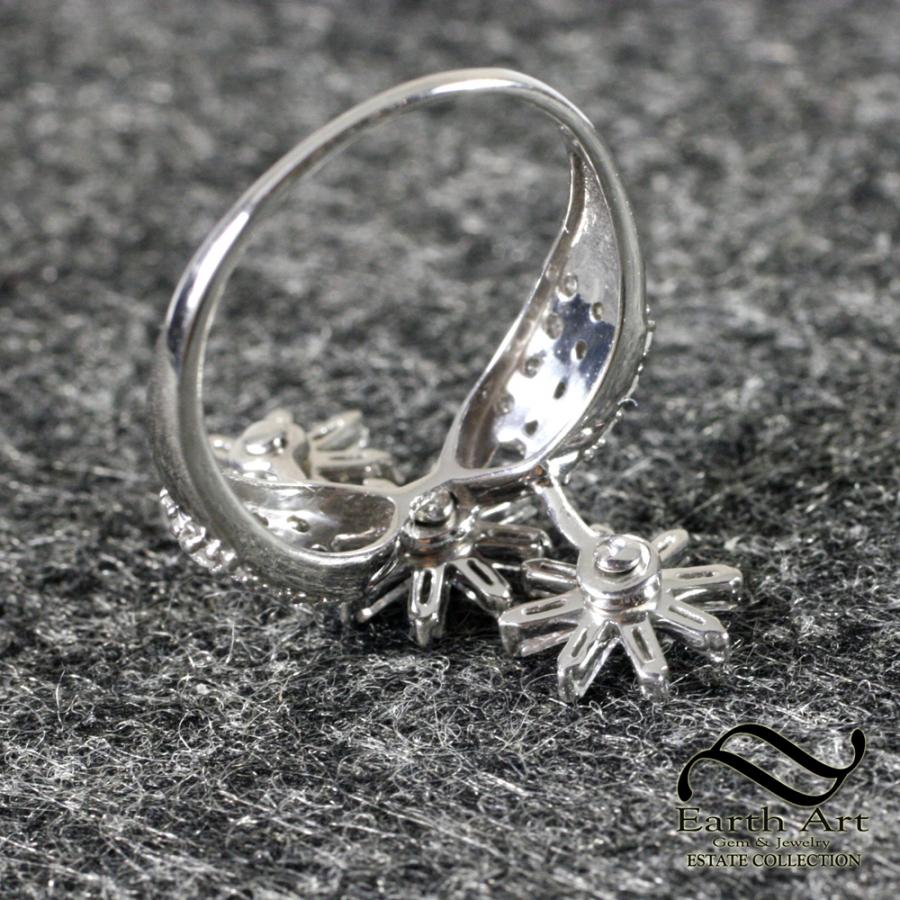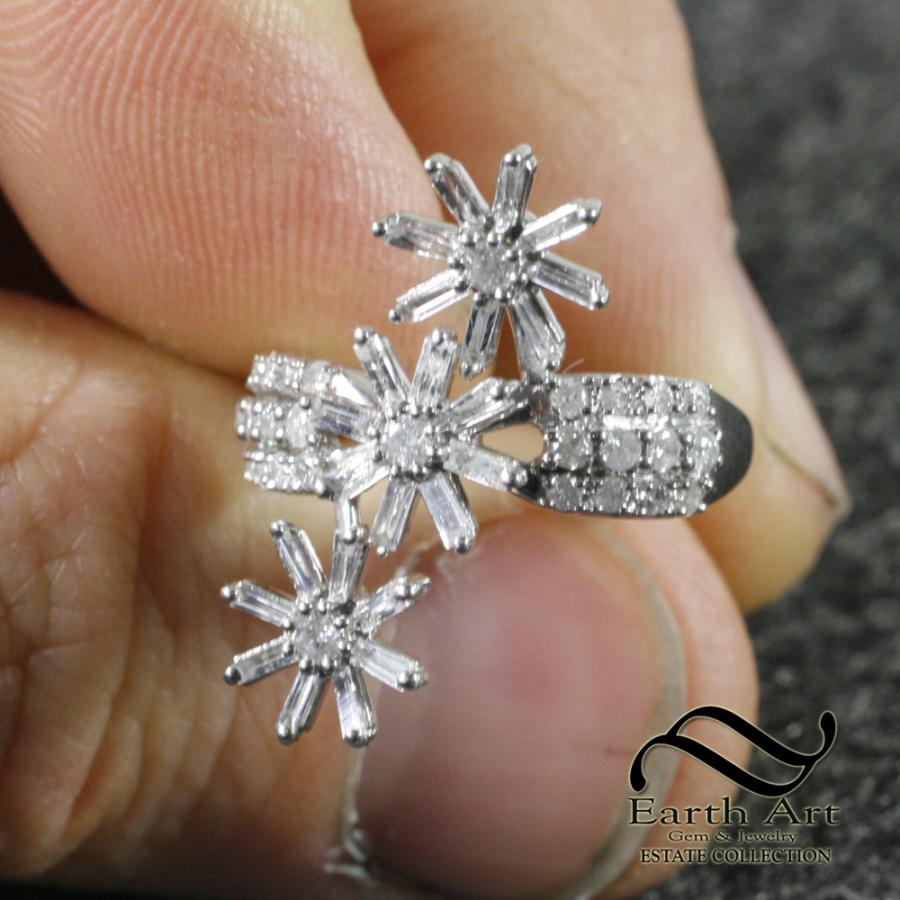 A very interesting ring. Required very little referbishing on my part and is for sale at a rock bottom price! 
All stones have been electronically tested as diamonds
Metal is 10k white gold (Tested)
The three pinwheels each turn freely and engage each other like cogs. Some minor binding cna occur if they are turned too fast.
Size 8
Becasue of the highly intricate natural of this ring, I can offer my normal warrenty on the ring shank, but not the moving parts.