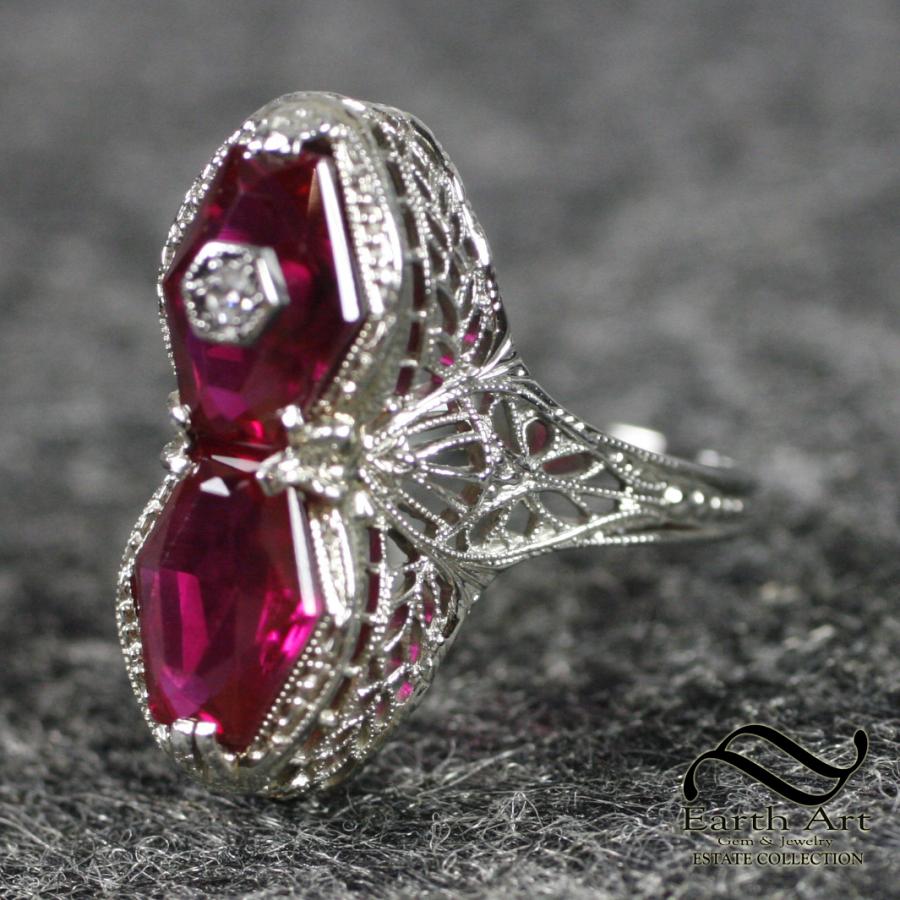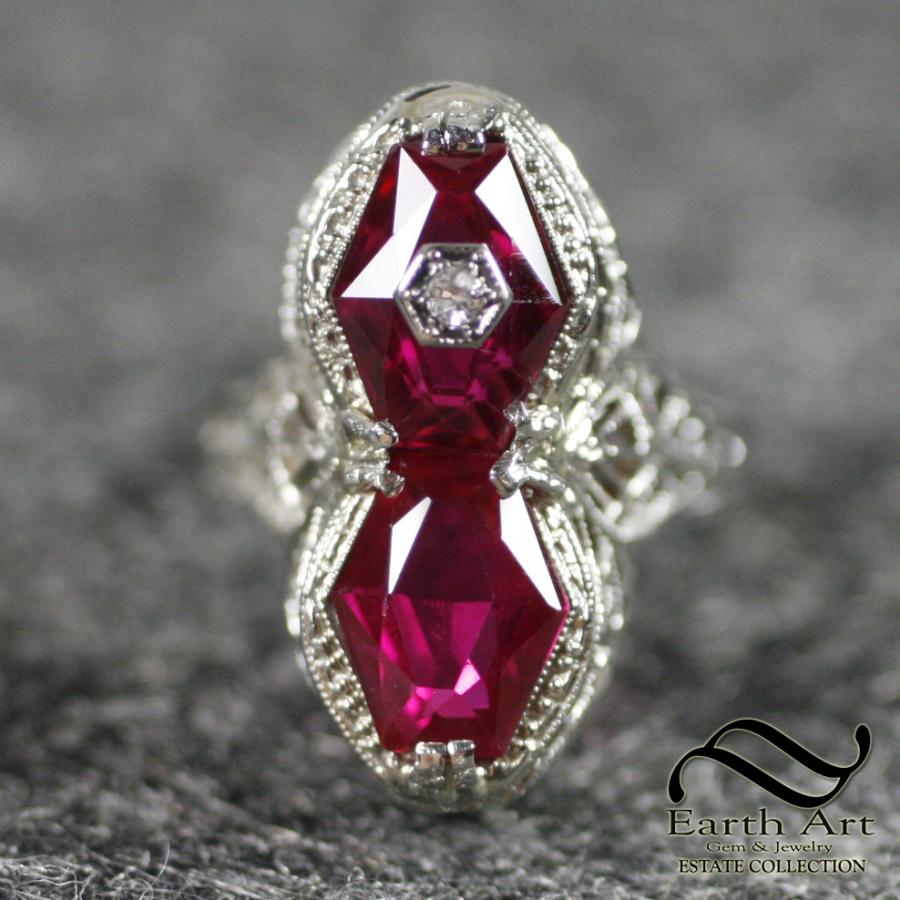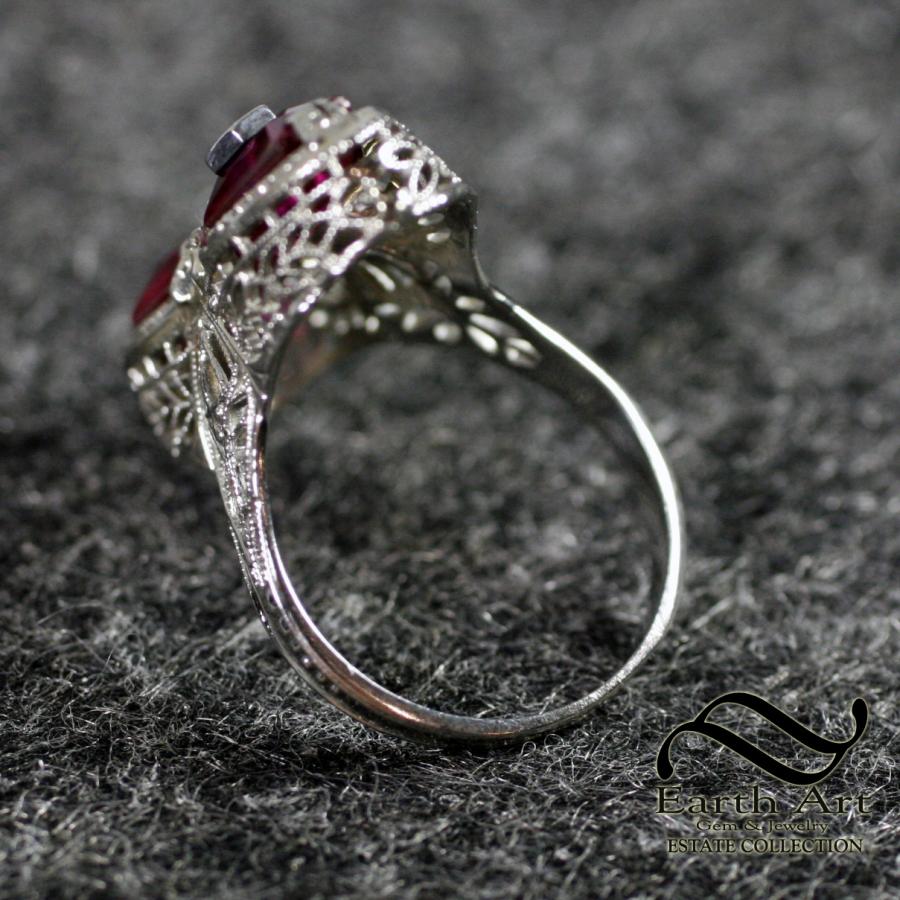 A stunning ring, Created in the 1920's or 30's during the art deco period, famous for it's intricate filigree designs, not often reprodiuced in our current age.  This kind of craftsmanship is not seen often.
The ring is solid 18k white gold (Electronically tested)
The stones are man made rubies, custom cut into elongated hexagons, each one measures 8.5mm x 7.0mm
One of the ruby features an accent moissanite (Tested), set in 18k white gold, drilled into the ruby.  This piece rotates atop the ruby, but is not in danger of falling out as it is flared out in the back.
Ring size is 6