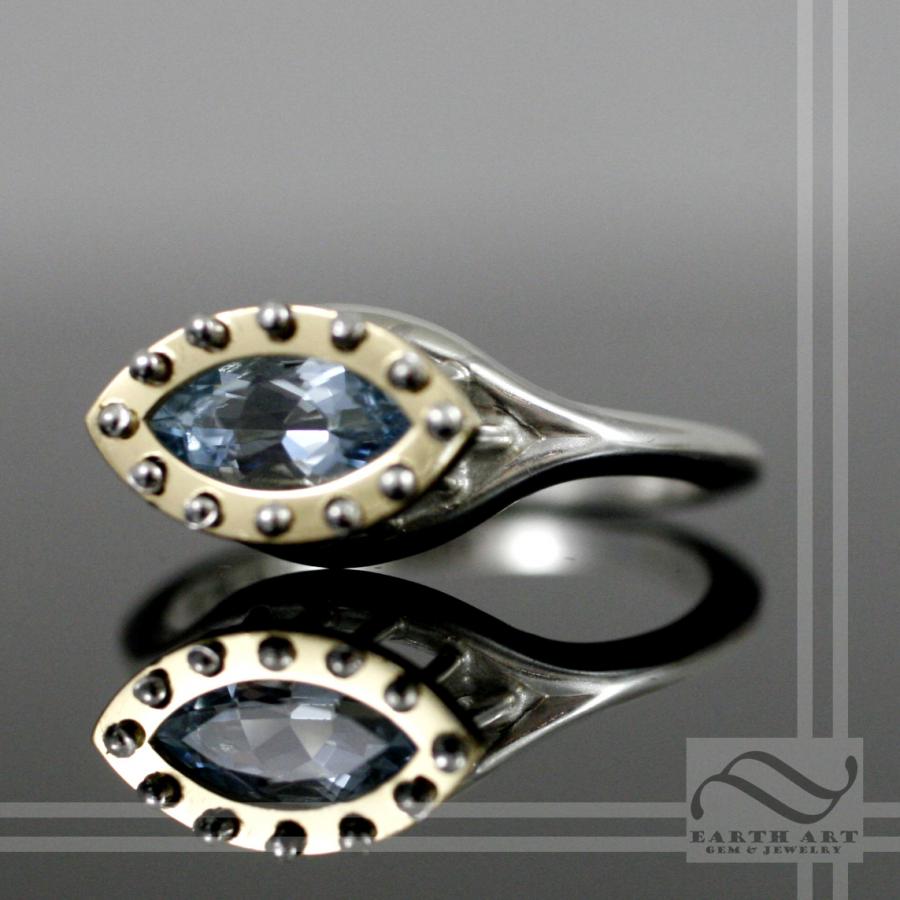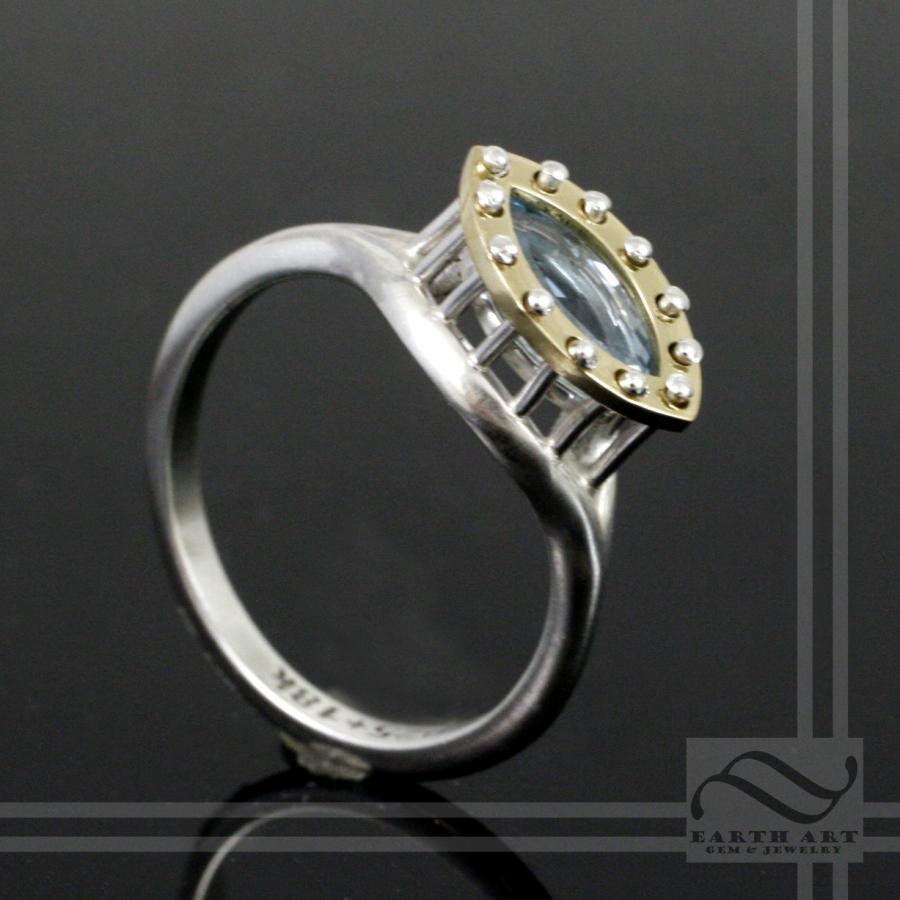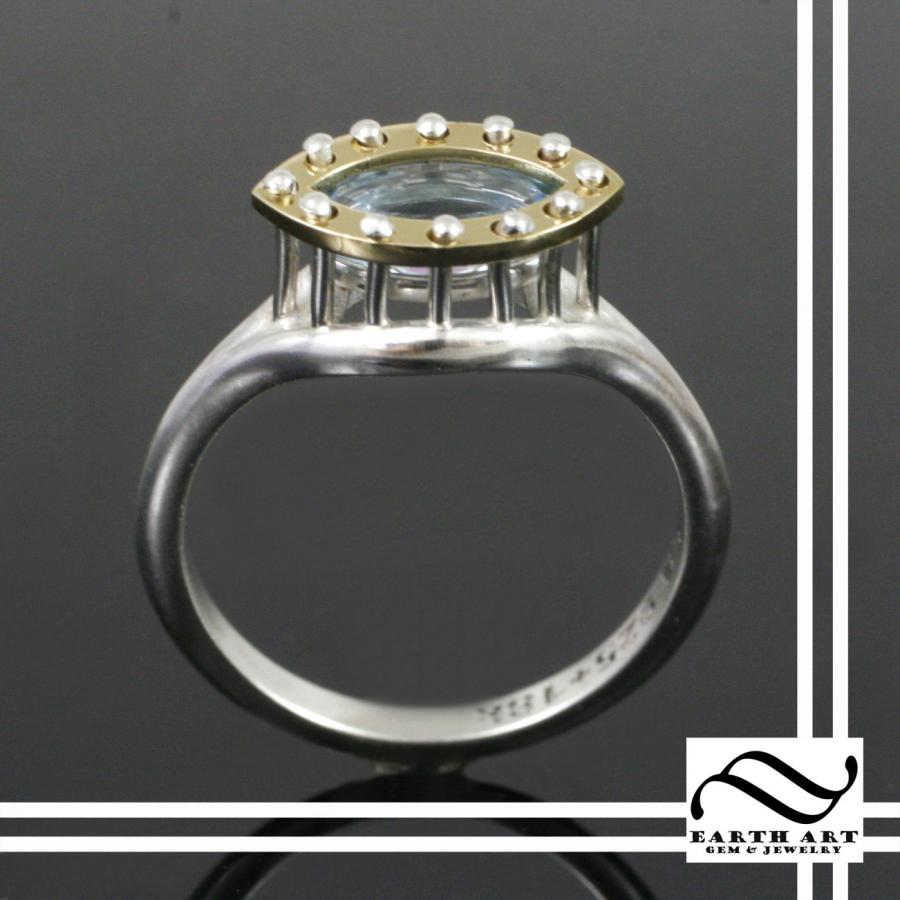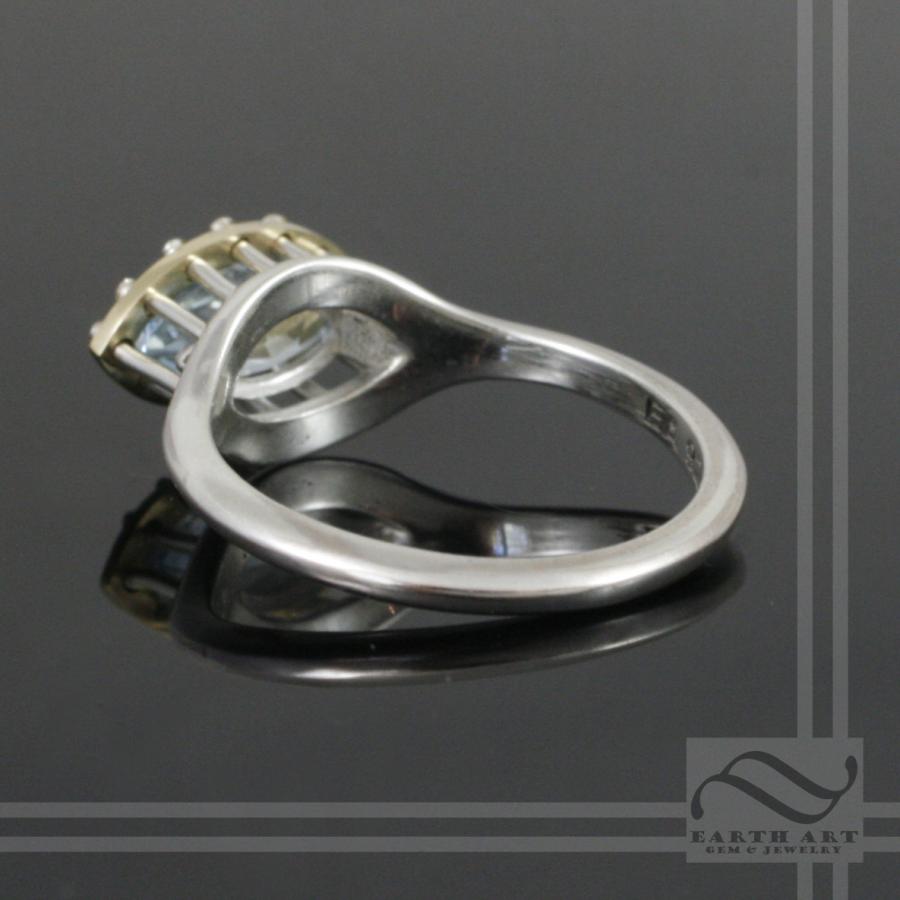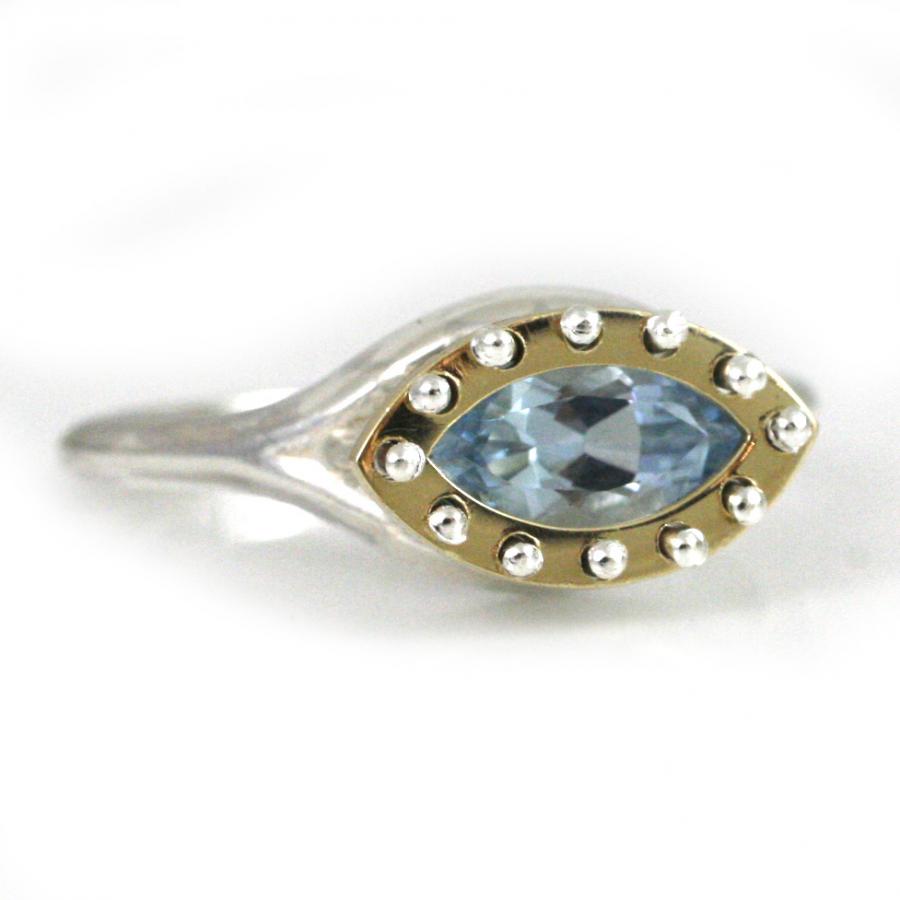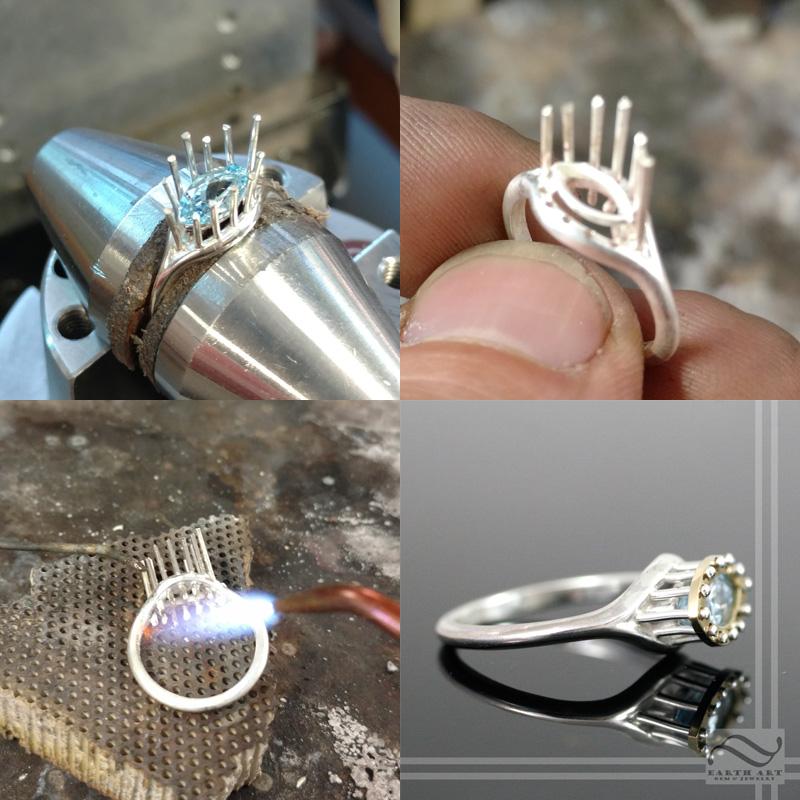 Setting Type:
18k Yellow Gold
Sterling Silver
A new addition to one of my oldest styling lines: The studded series.
This was a complicated ring to make, with lots or tiny parts, namely, the vertical rods which support the 18k yellow gold rim.  Each rod was soldered in place to ensure that they were already well polished to give the ring a beautiful final luster. I included a few pictures of this part of the process.
The body of the ring is all solid sterling silver.
This unique setting style holds the stone very tightly, and protects it well from the occasional ding or drop.
The aquamarine is a natural stone, exquisitely cut to perfection, a very nice blue, AA Grade.
One of a kind,
This ring is currently a size 6.75.  I can size it up to a 7 or 7.25 free of charge before shipping.
Cheers,
Austin