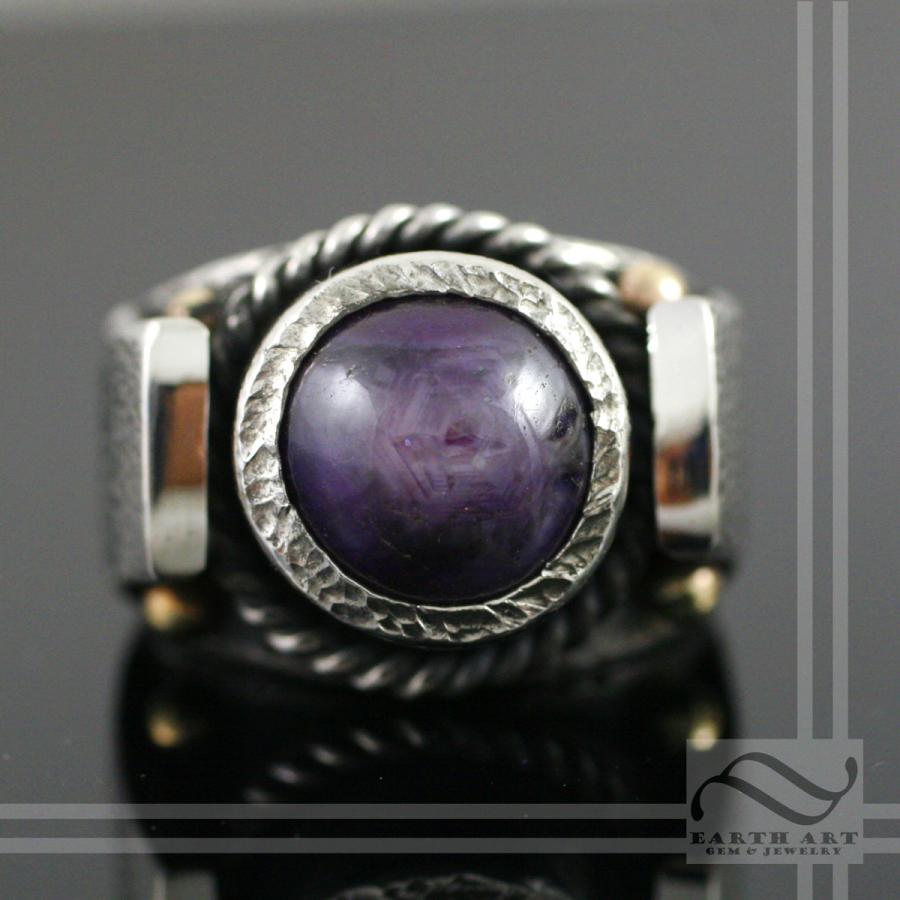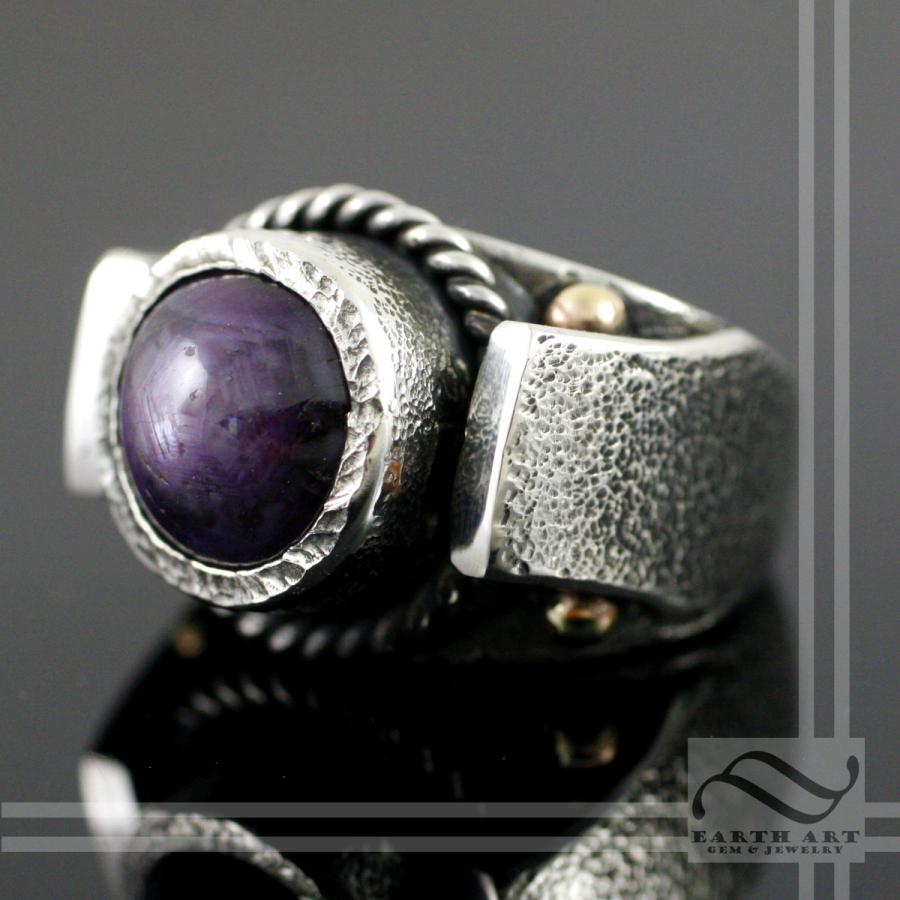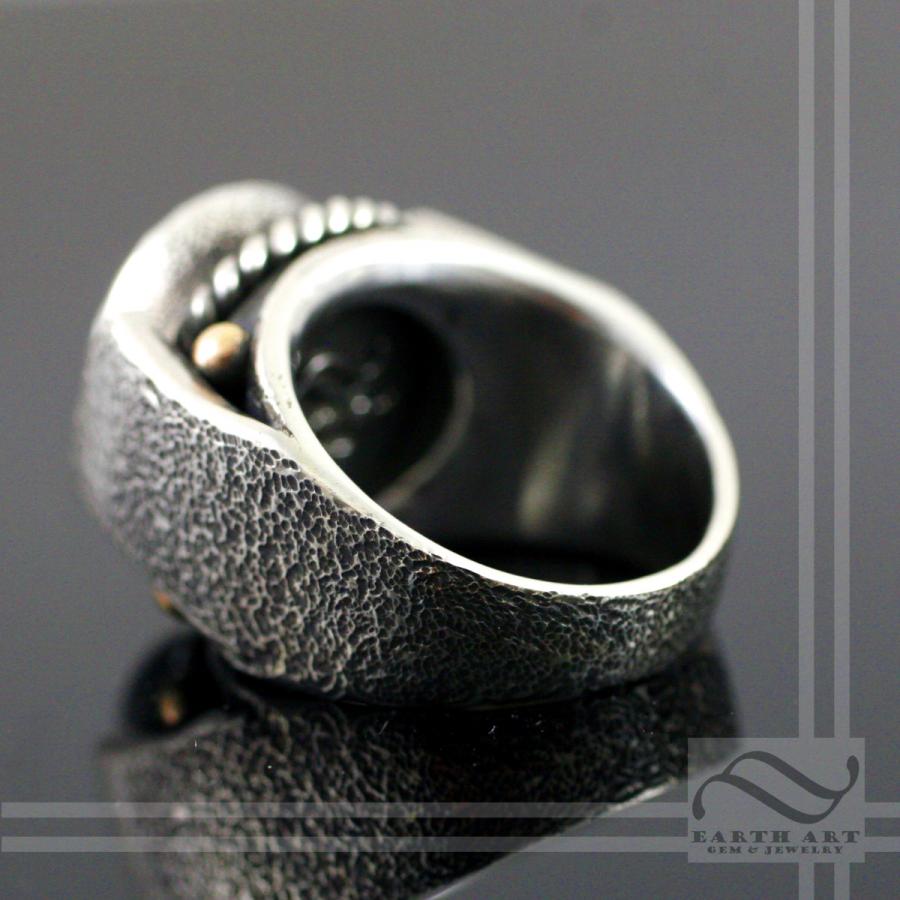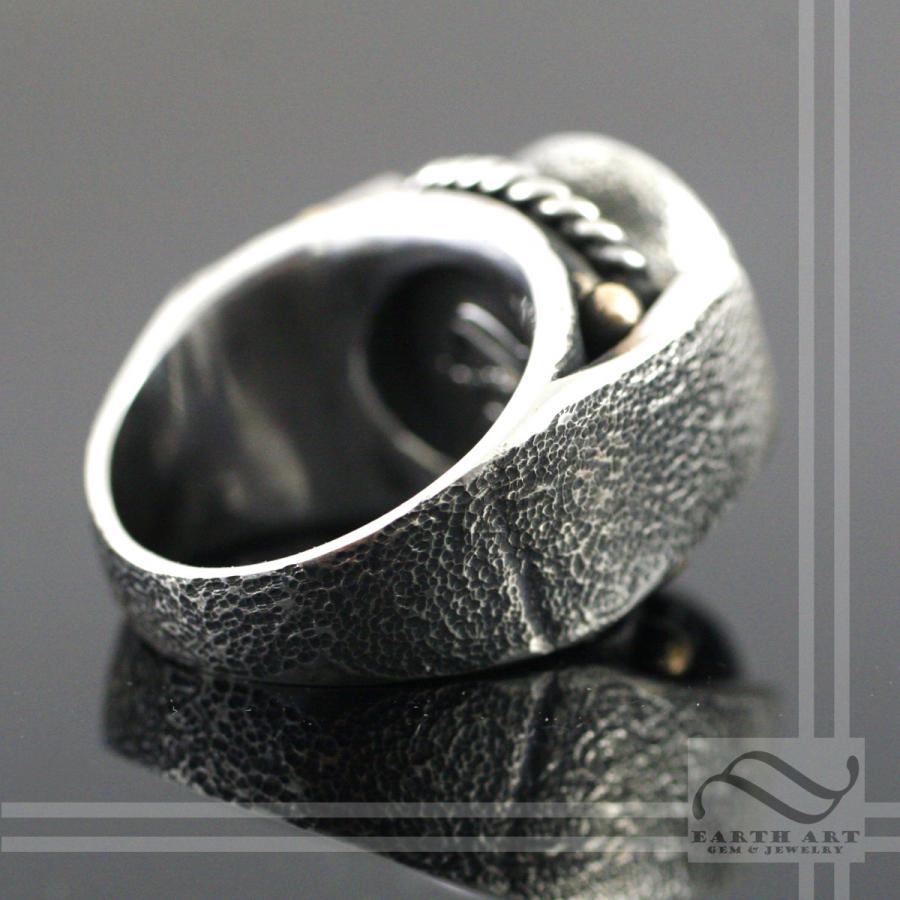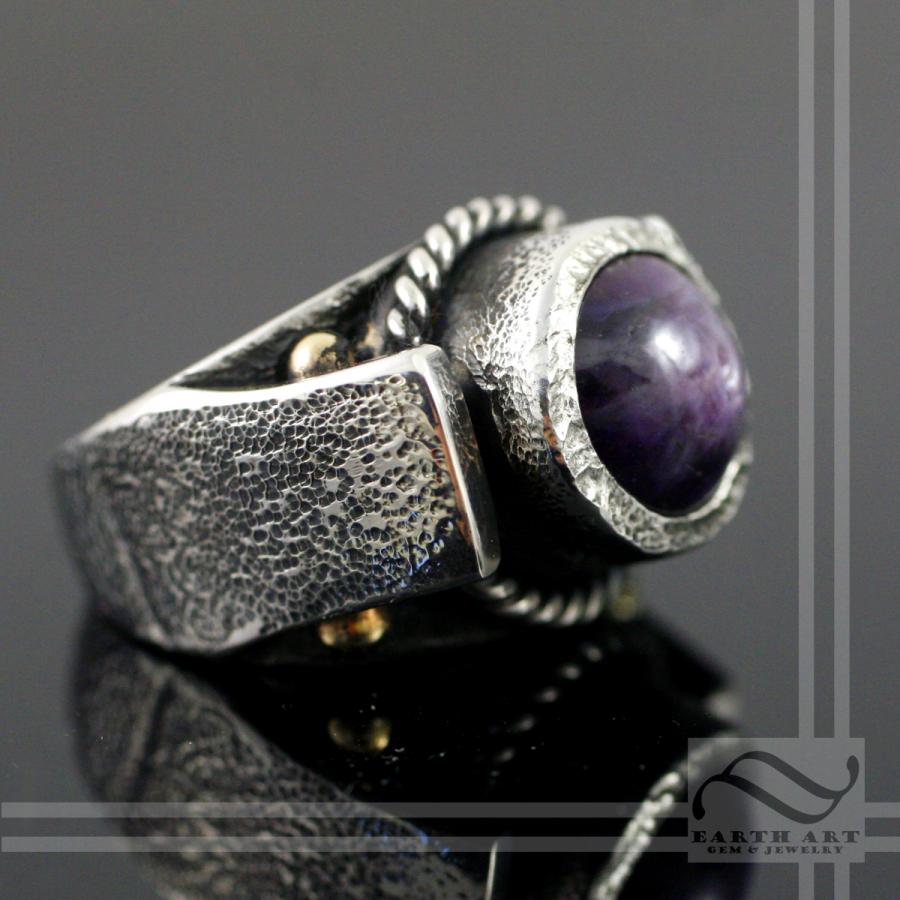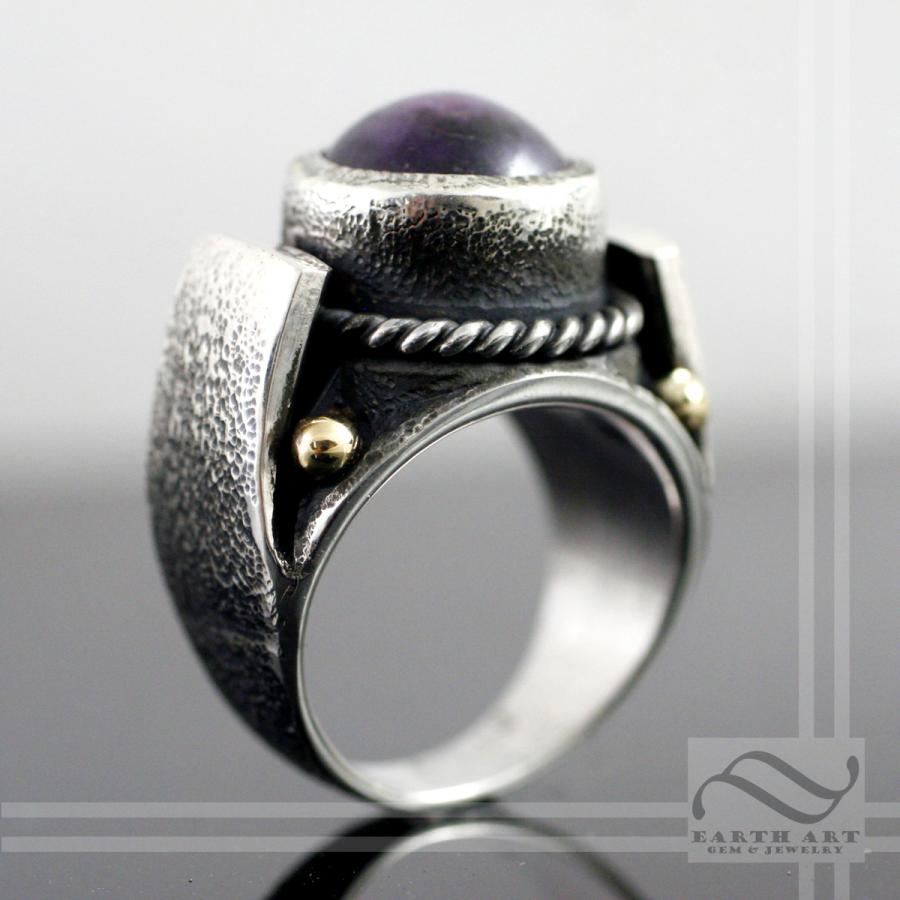 Setting Type:
14k White Gold
Sterling Silver
The Navigator ring is a tribute to old days of antiquity when star rubies were considered to be a mirror to the cosmos, and boat captains and navigators would wear one as a safeguard against cloudy nights which would have prevented navigation by the stars.
A very hefty and strong ring (weight is a little over 1 ounce!) with an elevated and tall natural Star Ruby, Hence named due to its ability to create a star effect in the stone when hit with a singular light source (like the sun).  The star is not shown in the photos as I have used diffused indoor light to take my pictures.
The ring is all hand built and is solid sterling silver. There are also 4 large droplets of solid 14k yellow gold acting like compass points on the ring.
One of a kind.
This ring is finished and ready to ship.  You'll receive the exact ring pictured.
The ring is a size 10
Cheers,
Austin