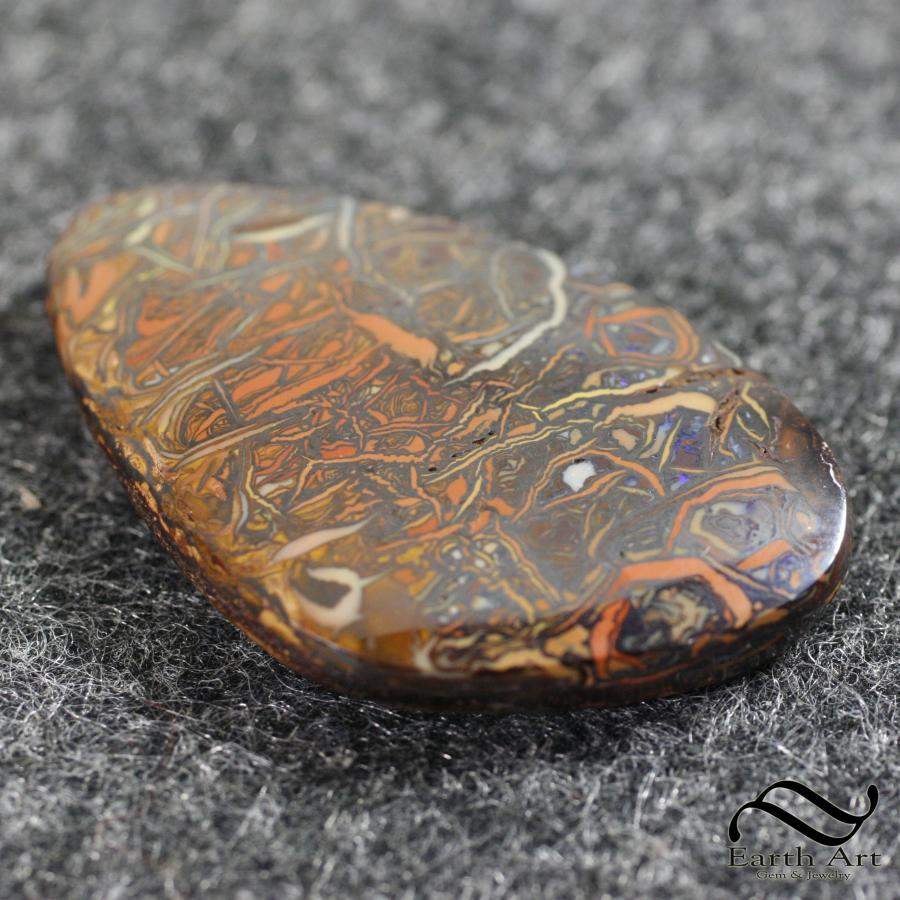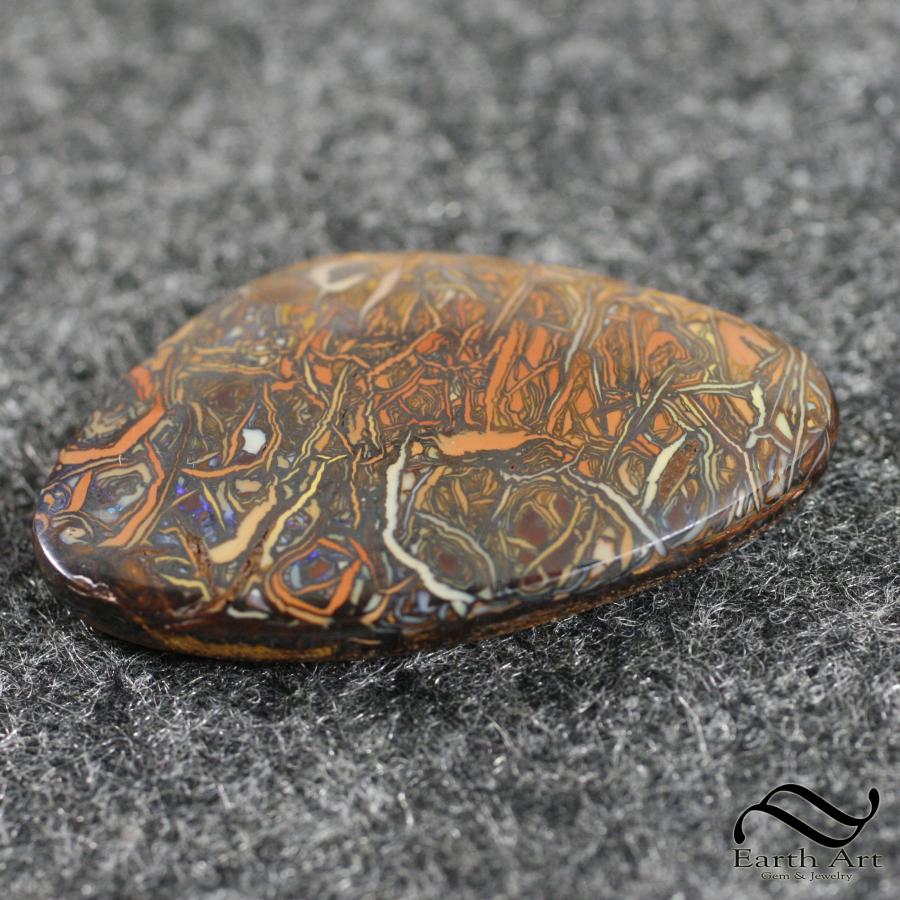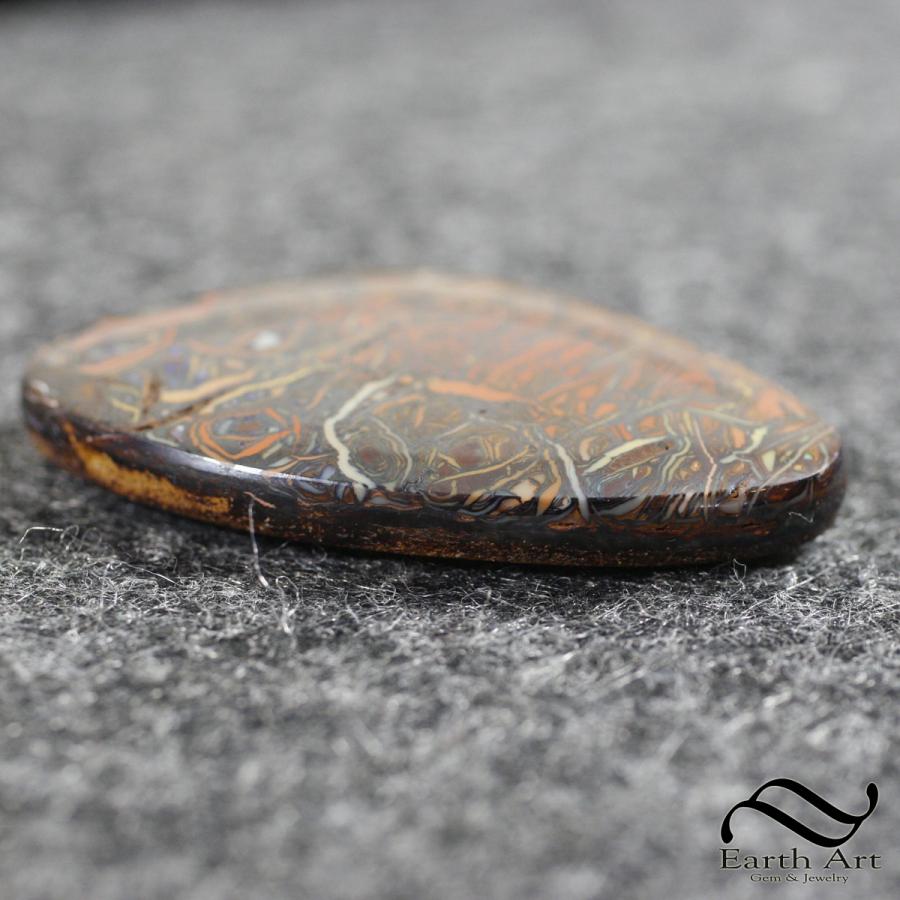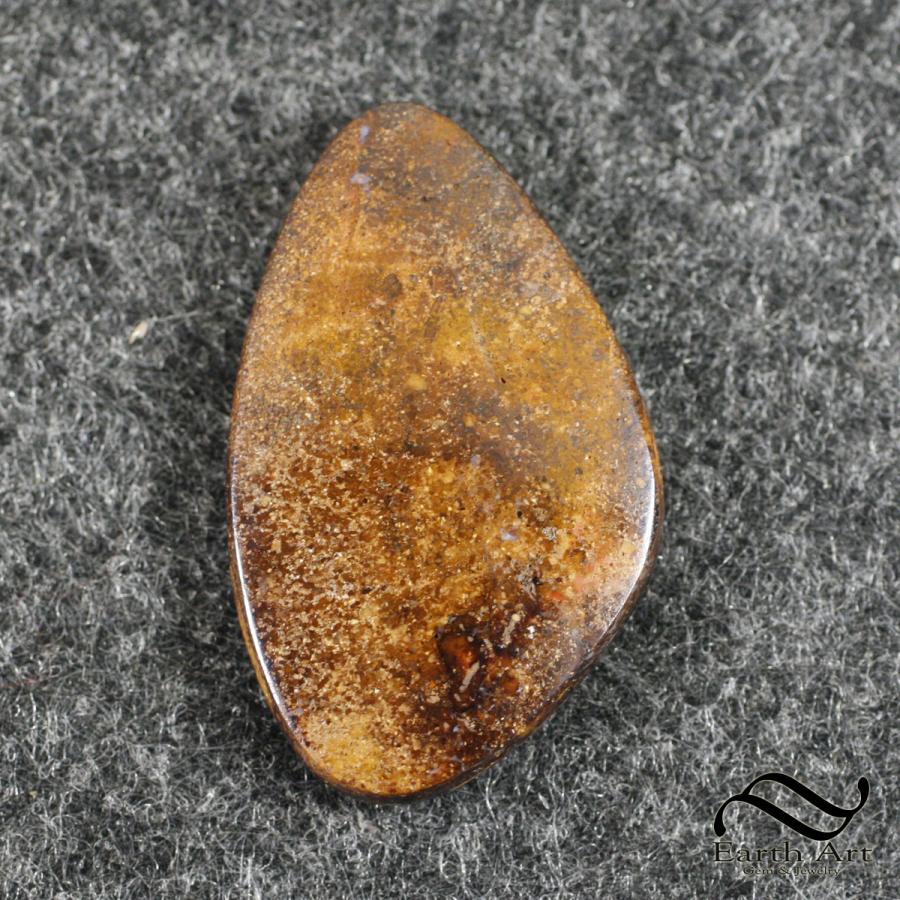 Stone Origin:
Australia
Queensland- Australia
Rich beautiful patterning throughout a carmel colored matrix. This stone contains very little opal with no color play, but it is a beautiful designer cab, and at its size, is a rare delight.  Finding larger stones with this kind of consistant patterning is difficult.
The pattern does not extend through to the back side, however, the back (pictured last) is polished. Corners are all rounded.