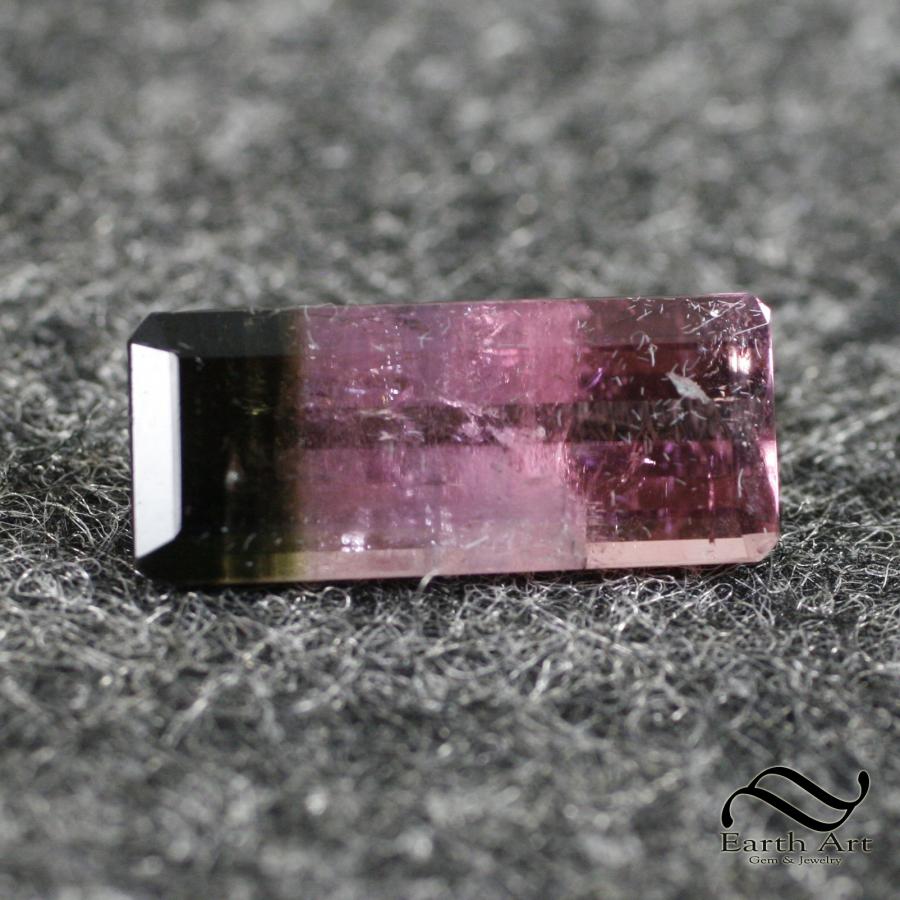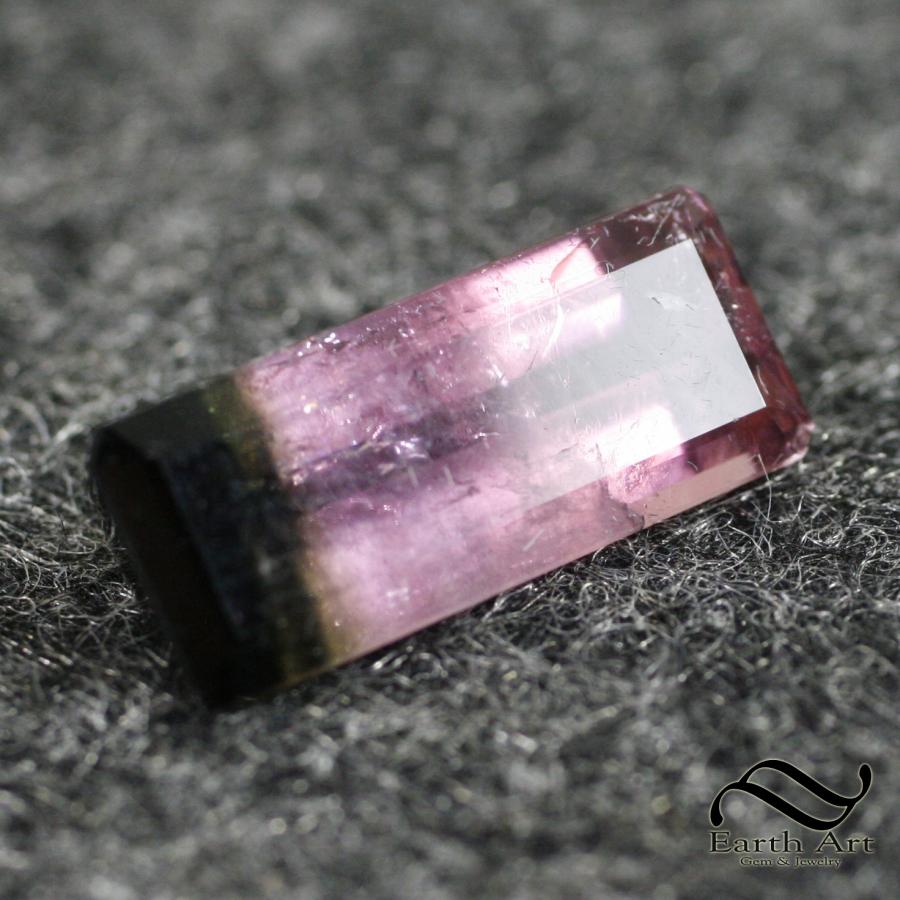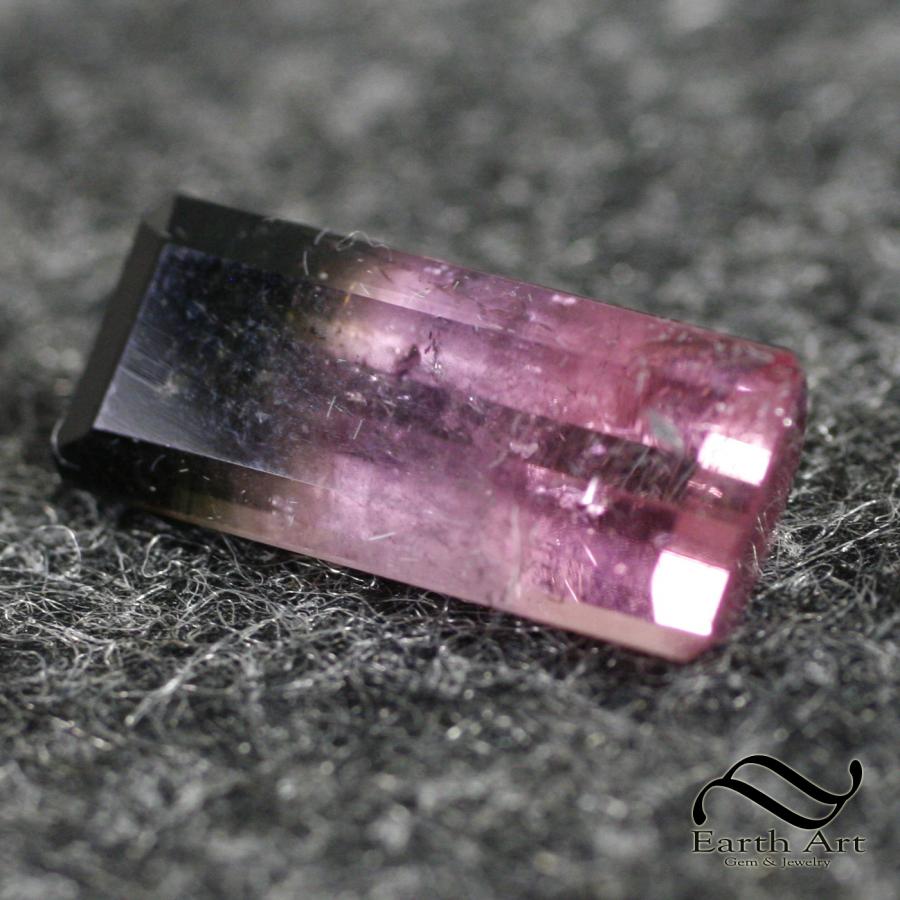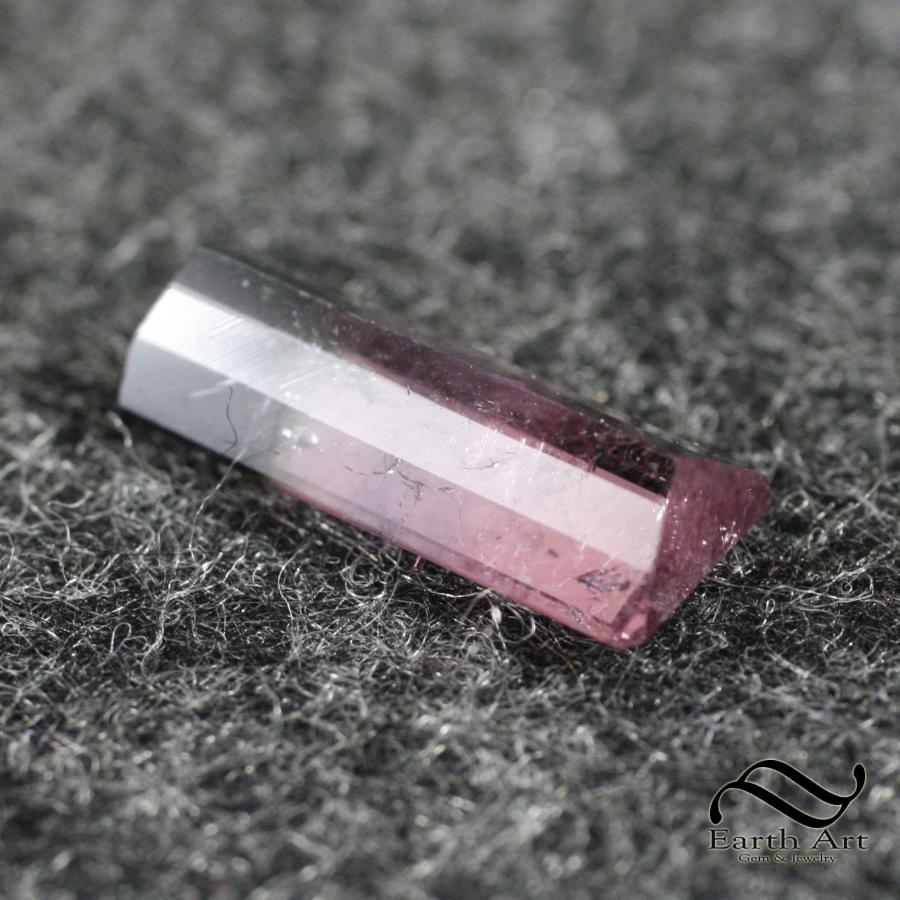 Stone Type:
Watermelon Tourmaline
Tourmaline
Stone Dimensions:
18.6mm x 7.8mm x 4.6mm deep
A beautiful stone and very well priced!

Weighing in at just over 6 carats and quite large, this stone will make a beautiful statement ring or pendant.

Weight: 6.15 carats
Measurements: 18.6mm x 7.8mm x 4.6mm deep
Emerald/tourmaline bar cut

A very nice stone, displaying classic tourmaline internal structure with some natural inclusions common to this type of stone. Bright pink for about 2/3rds of the stone, and a very dark green for the last third.