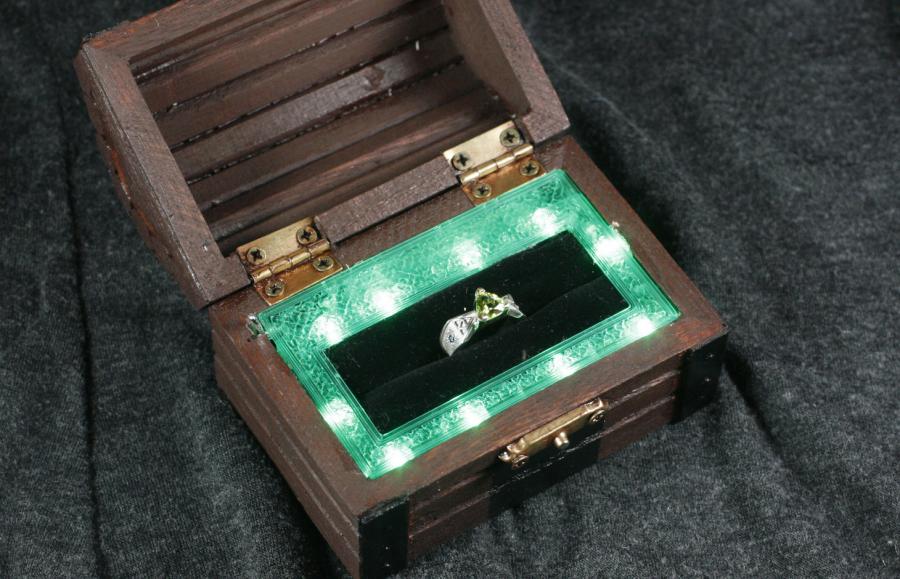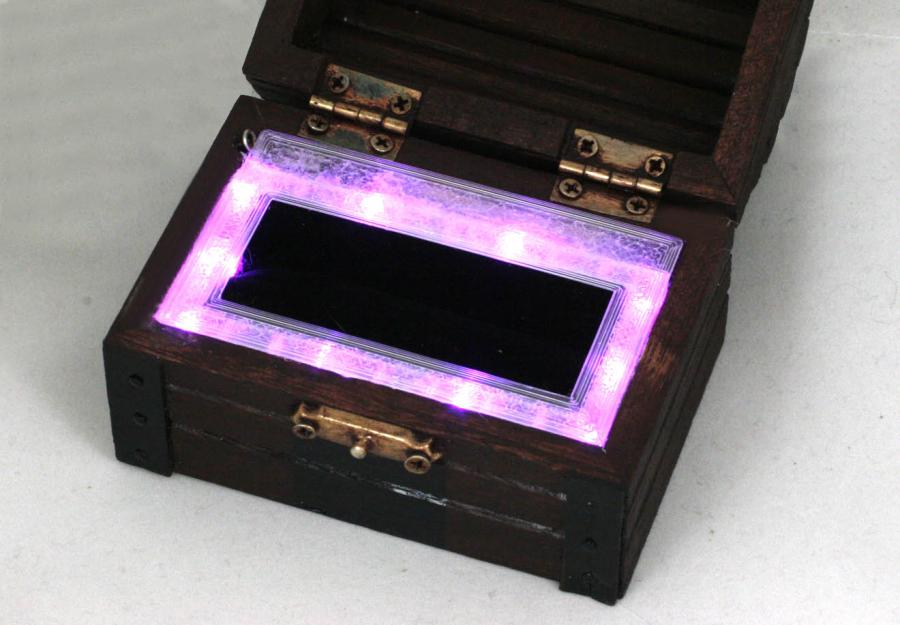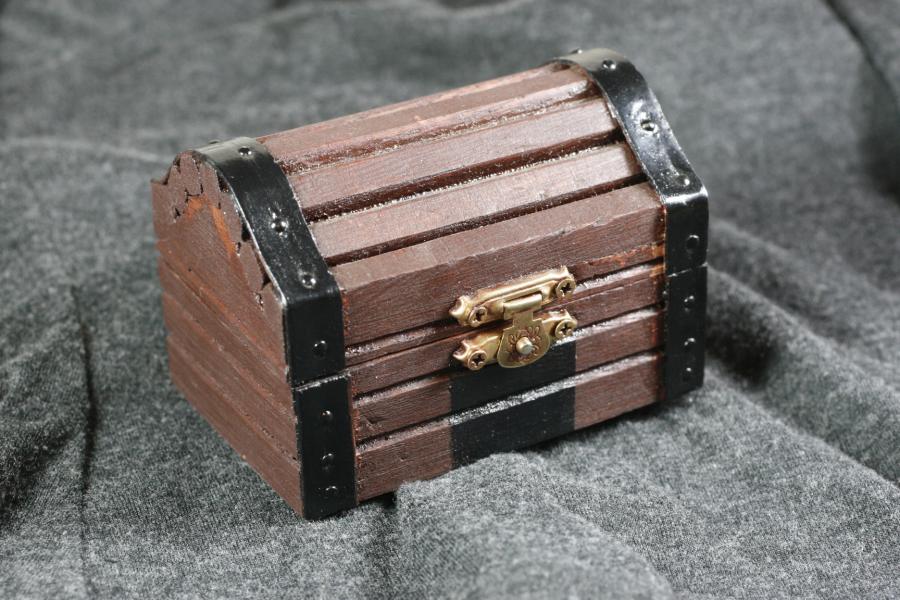 AWESOME Zelda Inspired Treasure Chest Ring Box with lights and music. 

Real wood treasure chest, stained, not painted approximately 2.4" x 2.4" x 3.6".
LIGHTS:
Please select from either Green or Purple Lights.

Recording is approximately 10 seconds long. 

Custom quotes available upon request.  For example: Different colored lights or custom paint can be requested.

See it in action in hte VIDEO below!