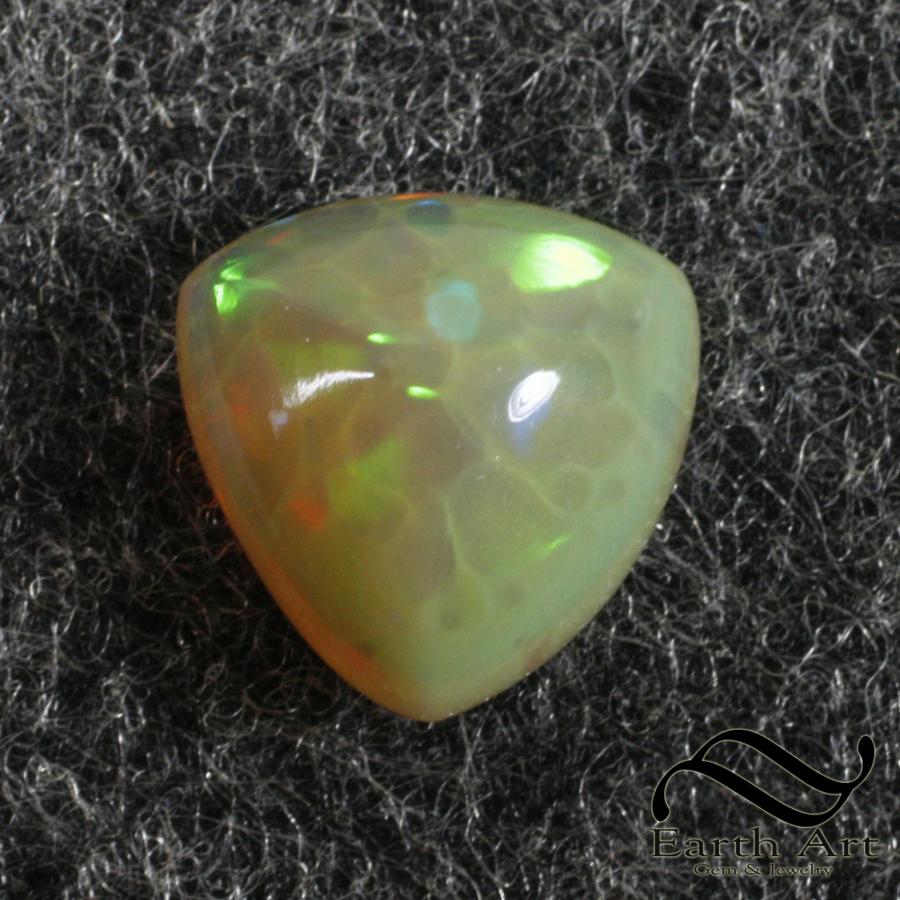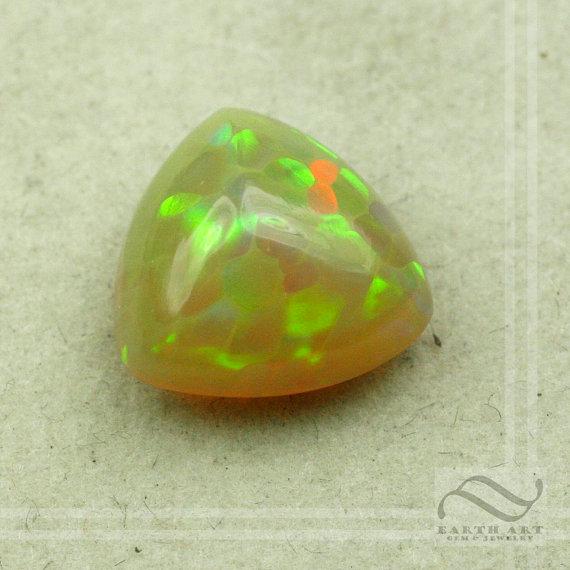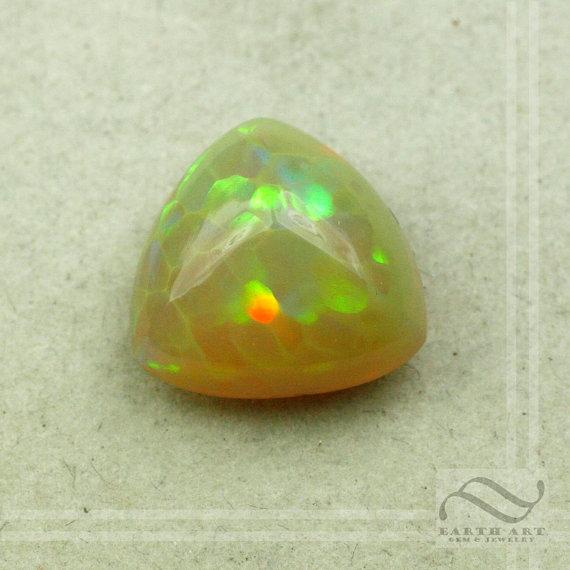 VIDEO BELOW!
Weighing 5.6 carats, and measuring 13.2mm from point to flat side for each side and 7.6mm tall.

The opal has a sugar loaf style cut (meaning the top has a slight edge to it rather than being perfectly rounded. This can be seen in the photos.
The back is also rounded and polished. The last photo is of the back of the stone

The stone has been in my collection now for over 5 years and has not shown any signs of cracking or crazing so I am confident that it is a good solid stone.