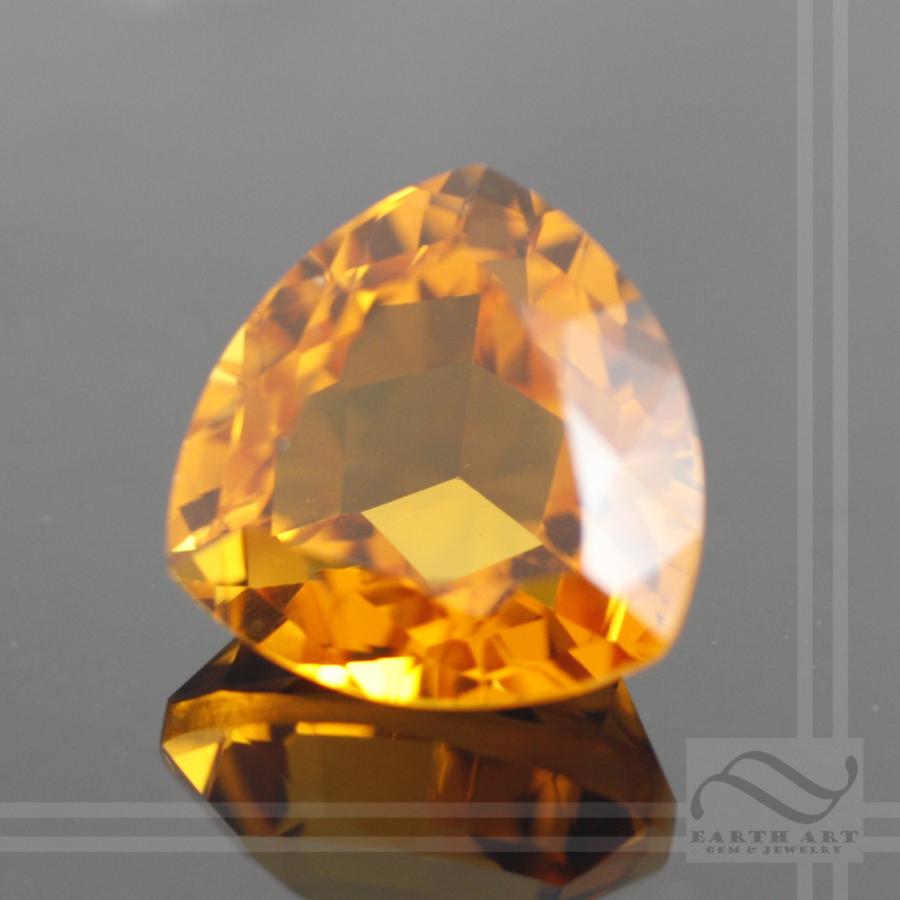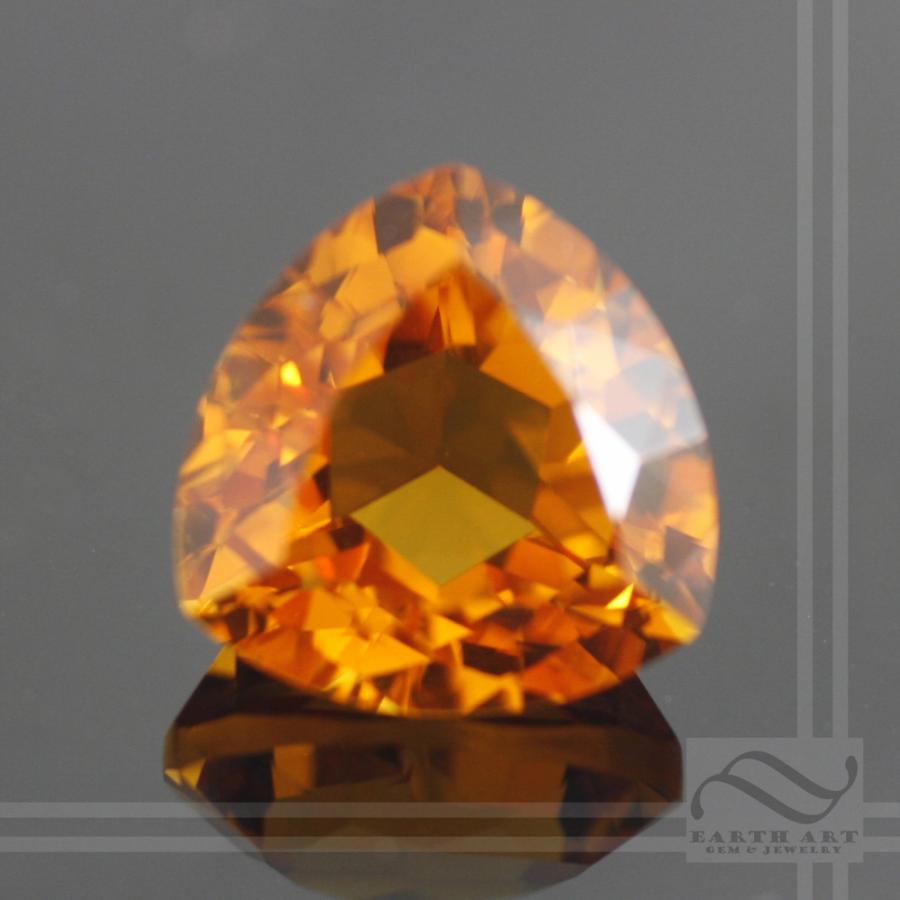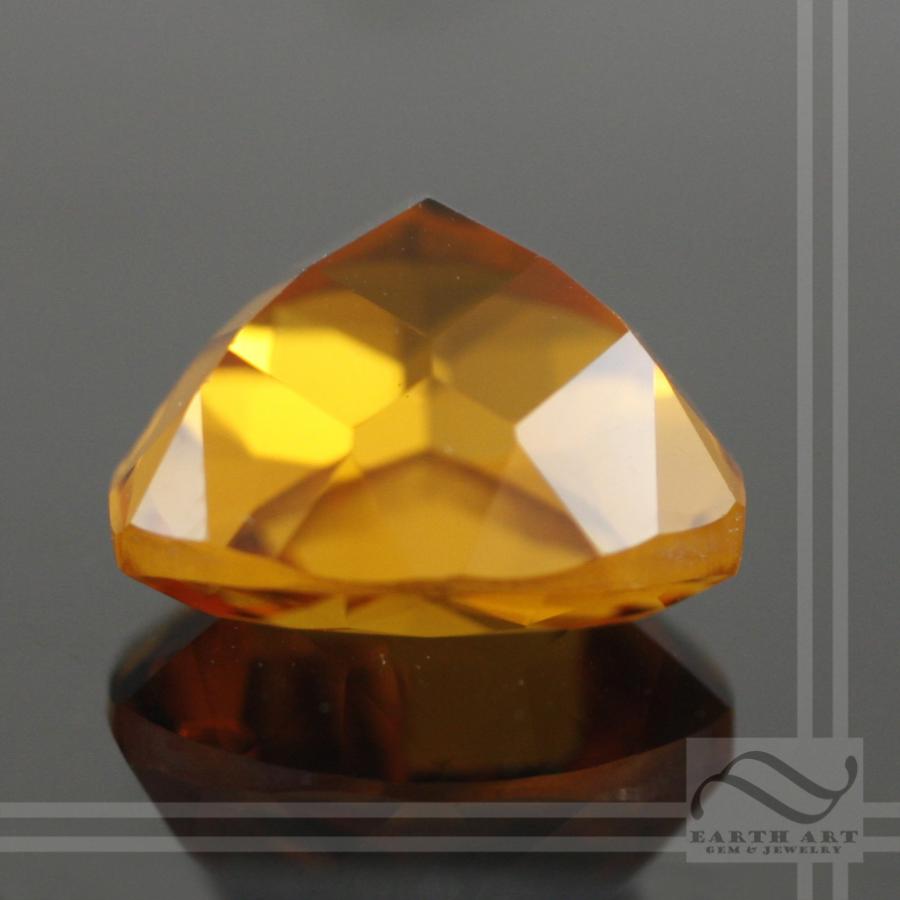 This is a natural citrine, a very well cut, and clean stone in a deep trillion cut.  Measurements are across the stone (point, to curved side) and the depth.  Should fit well in a 14mm calibrated setting.
Weight: 9.65 carats
Size: 14.2mm x 8.9mm deep
Clarity: Loupe clean (10x power)
Treatments: None known, likely heated as this is a very common procedure for most citrine.
Citrine is the traditional birthstone for November (Along with golden/precious topaz)
It is also the Jupiter stone for Jyotish gemstones. A jyotish stone must be eye clean, and unheated and in the case of citrine over 4 carats to prove effective.
Remarks:
The stone has a beautiful orange/yellow color, not too light and not too dark.  Very well cut and with a good life to the stone