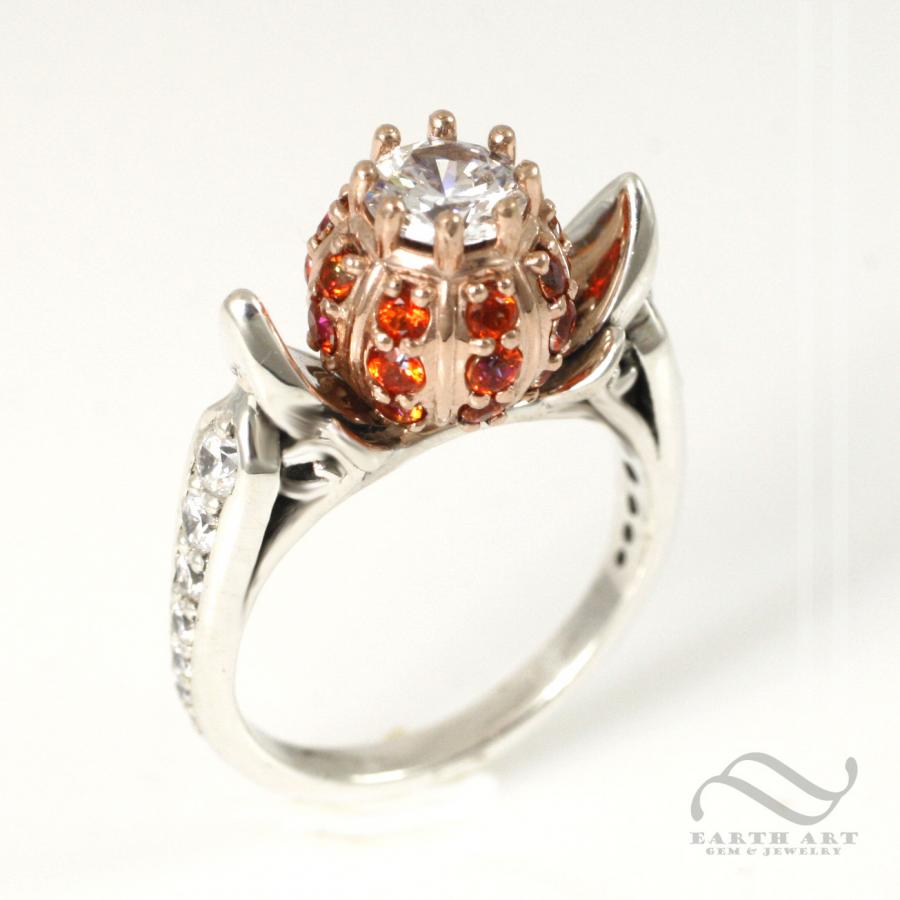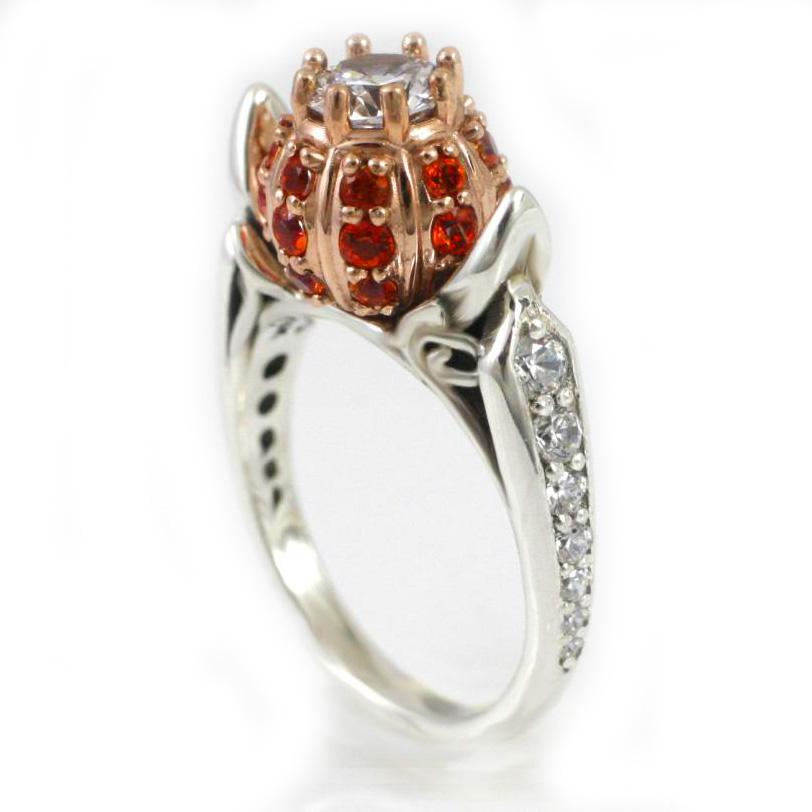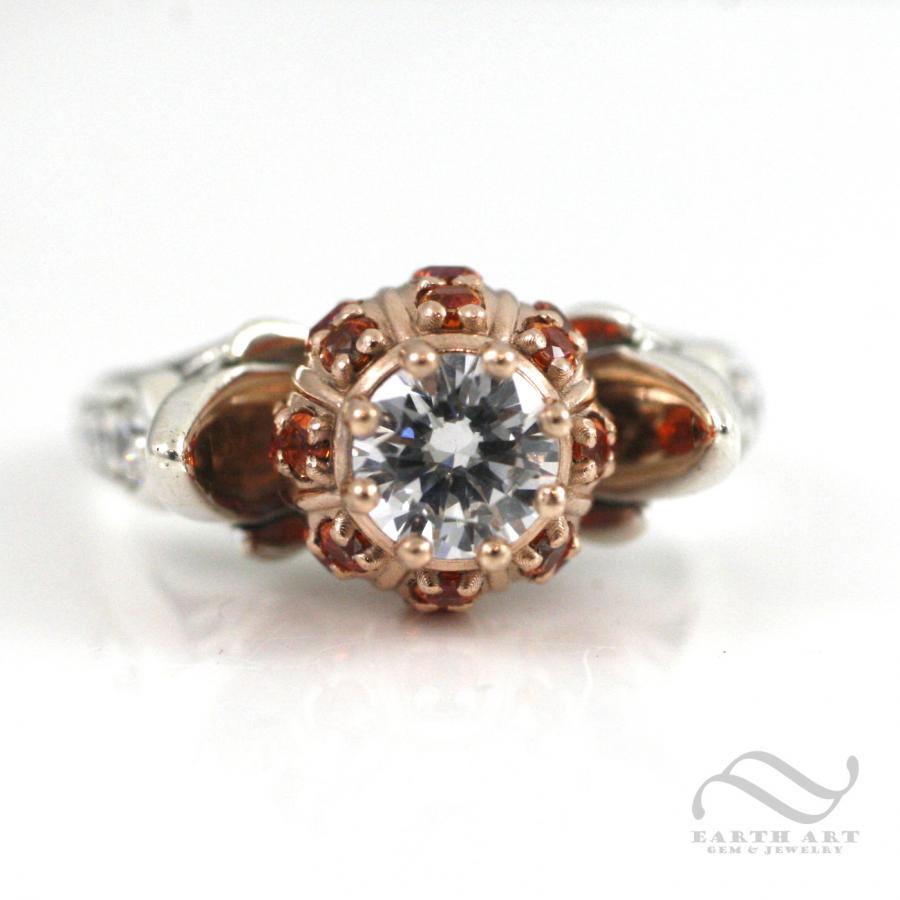 Setting Type:
10k White Gold
14k White Gold
Palladium
Platinum
Sterling Silver
It doesn't matter who you are, everyone loves a rags to riches fairy tale.  Sweep her off her feet with this stunning knock out ring featuring a 14k rose gold pumpkin, atop a diamond encrusted band with a stunning half carat center stone.
OPTIONS:
~Please select your ring size.  Each ring is made to order.  These rings can be sized a small amount up or down as needed.
Metal:
~All rings will feature a 14k rose gold pumpkin with vividly orange poppy Topaz gemstones. You select the white metal of your choice.  No plating is applied to this ring.
Stones:
~Select from either Diamonds, or Cubic Zirconia for all white stones, including the center stone.
~If diamonds are selected, all stones will be SI-1, GH, Fair trade white diamonds. Center stone will be a minimum of 0.5 carats and will include a grading report.
Each ring is tenderly hand crafted and made to order for you, when you order it.
Please allow about 2 weeks for your ring to be made.
Cheers,
Austin
PS: If you would like to discuss options for other stones, please just send me a message.