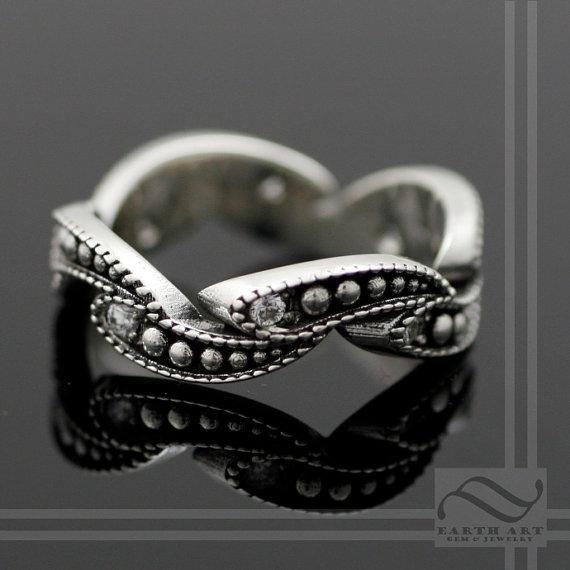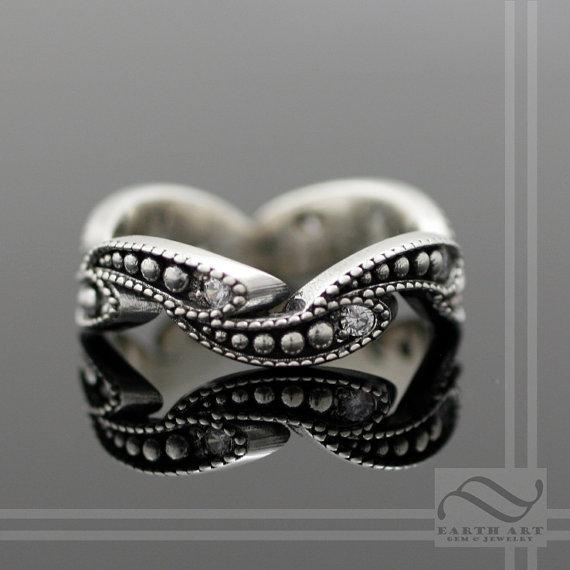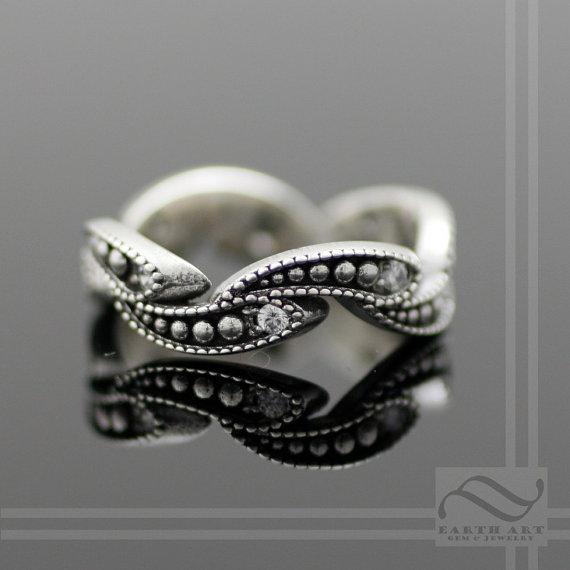 Stone Type:
Diamond
Garnet
Ruby
Sapphire
Amethyst
Citrine
Peridot
Emerald
Cubic Zirconia
Setting Type:
10k Rose Gold
10k White Gold
10k Yellow Gold
14k Rose Gold
14k White Gold
14k Yellow Gold
18k Yellow Gold
Palladium
Platinum
Sterling Silver
Stone Color:
White
Black
Blue
Green
Red
Yellow
I really love how this one turned out. Graceful sweeping lines formed by a simple repeating pattern. My inspiration was drops of dew flowing down a leaf.

Each ring is made to order, when you order it. This is my own design and I also make each one. Please allow 1-2 weeks for your order to be made.

The ring is crafted in hte precious metal of your choice.

The ring averages about 5mm wide.

You can chose from a variety of gemstones and diamonds. All stones used are natural. Each ring will have 8 stones total, one at the end of each "Leaf"

Please also select your ring size when checking out. Make sure that you have been accurately size since this ring cannot be re-sized.

The ring pictured is solid sterling silver with white diamonds.

Cheers,
Austin