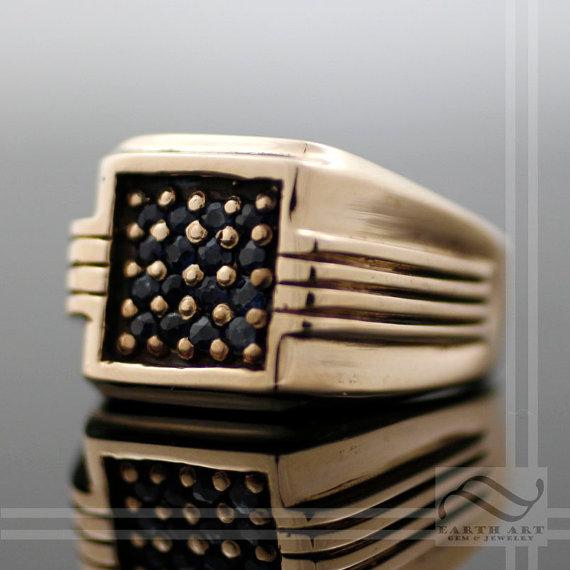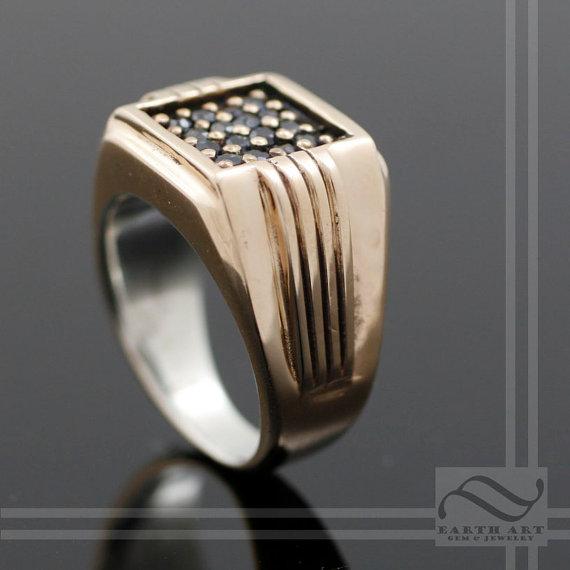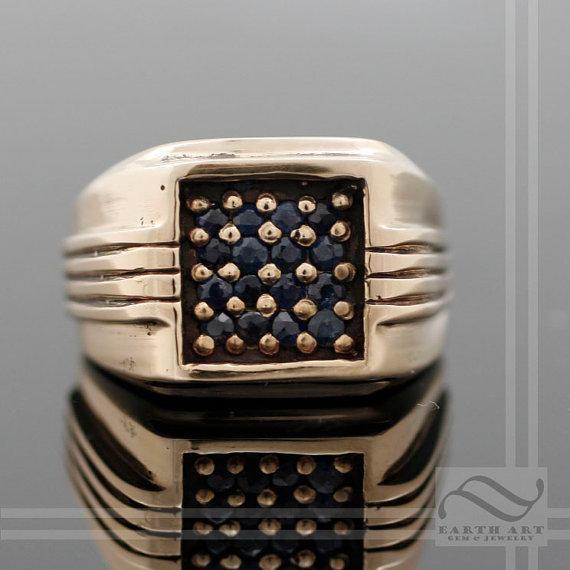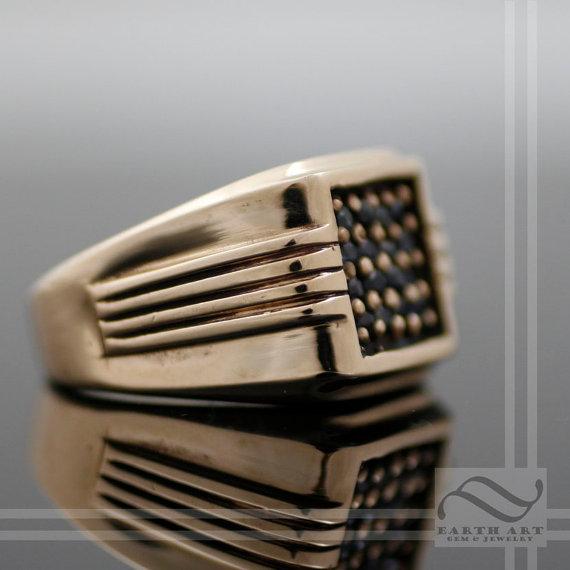 This heft ring is designed for the man who wanted something a little older looking, a little modern and a little classy.

Crafted using the traditional lost wax casting method, this ring was cast in an alloy called "Ancient Bronze". The rich red-golden color of the alloy is quite beautiful. A mixture of tin and copper, it will develop a rich patina over time. I do not seal my rings.

The inside of the ring has been lined with a solid sheet of silver (not plated). This thick barrier will help prevent the ring from leaving a green mark on your finger. Common with copper rings.

The top of the ring is set with 16 natural sapphires. They are all approx 2.1mm These are all recovered gemstones from older vintage jewelry. Some of tiny nicks in them, but overall these stones are collectively quite beautiful. They are all deep dark blue and there is some slight variation in the depth of the blue from stone to stone. They are slightly more blue in person that they appear in these pictures.

The to of the ring is 15mm wide and the base is about 4.6mm wide for a nice comfortable fit.

Size 9.5

Cheers,
Austin

And Yes, I am open to the idea of making custom variations of this ring! The main bulk of the price is the vintage sapphires. If I am asked to re-make the ring in a different size or with different stones or new stones, the price will most likely be higher.