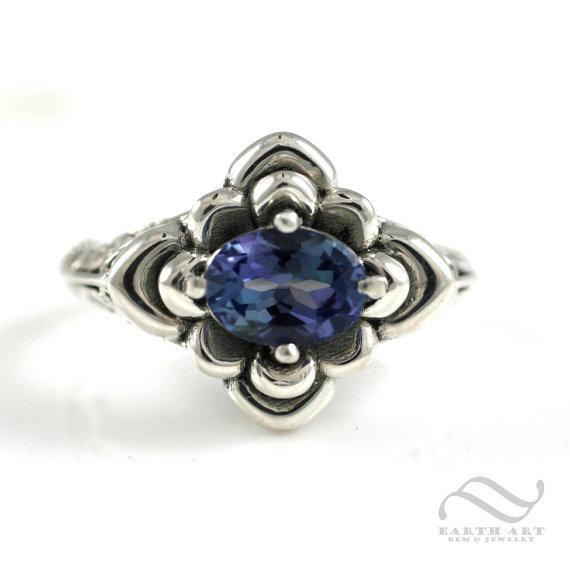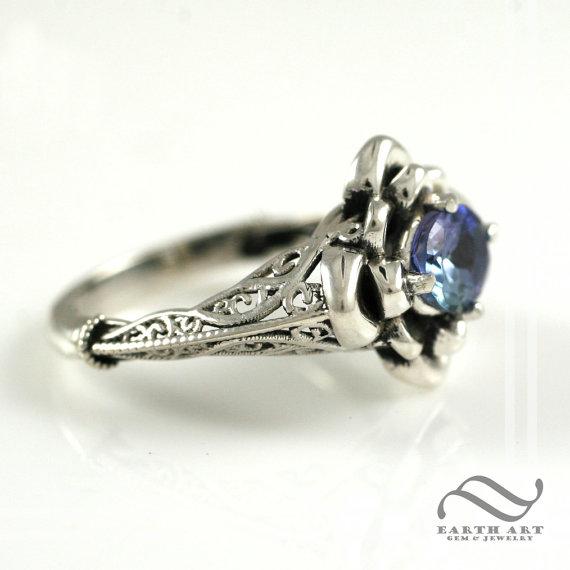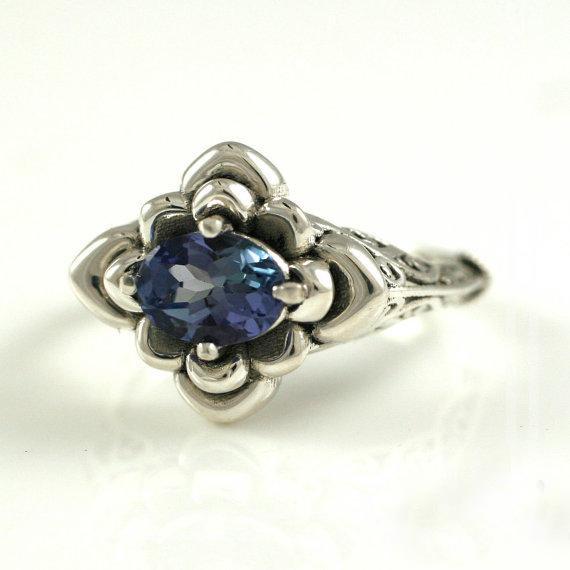 Stone Type:
Sapphire
Tanzanite
Topaz
zircon
Amethyst
Cubic Zirconia
Setting Type:
10k Rose Gold
10k White Gold
10k Yellow Gold
14k Rose Gold
14k White Gold
14k Yellow Gold
18k Yellow Gold
Palladium
Platinum
Sterling Silver
This beautiful made-to-order ring is dripping with details!

Inspired by the flora and vine motifs of the long ago Victorian era, this flower ring features many little details.
All stones will be a 5mmx 7mm Natural oval brilliant cut stone, AA Grade. Aprox weight is 0.85 carats
I have opted to list this ring with several stone options. If you wold like to have this ring made with a different gemstone, please contact me for a quote.

Because of the intricate detailing on this ring, it is offered in limited size ranges, from size 5 to size 9.

The base of the band is plain to allow for the ring to be sized later if needed.

Available in Sterling Silver, 10k, 14k, 18k,  Palladium and Platinum. Please note that the white gold versions will not be rhodium plated.
Shown is the sterling Silver version with Tanzanite

All rings are made to order in 1-2 weeks.

Please select your ring size, gemstone choice and metal choice when checking out.

Cheers,
Austin

If you have any questions about the ring before ordering, please feel free to ask. I can also customize the ring with other stones and different stone shapes.