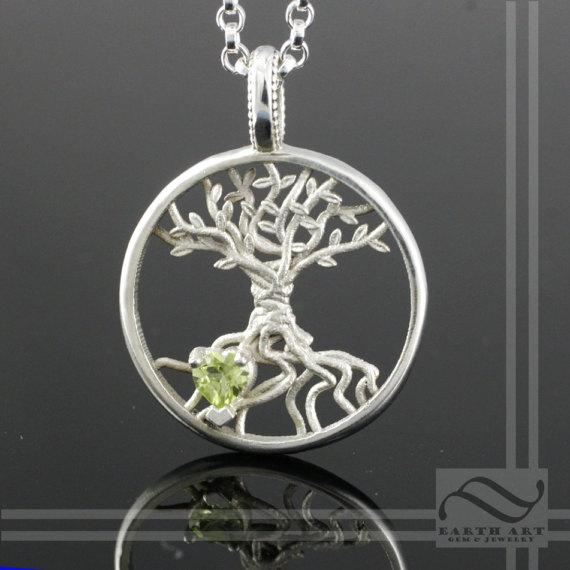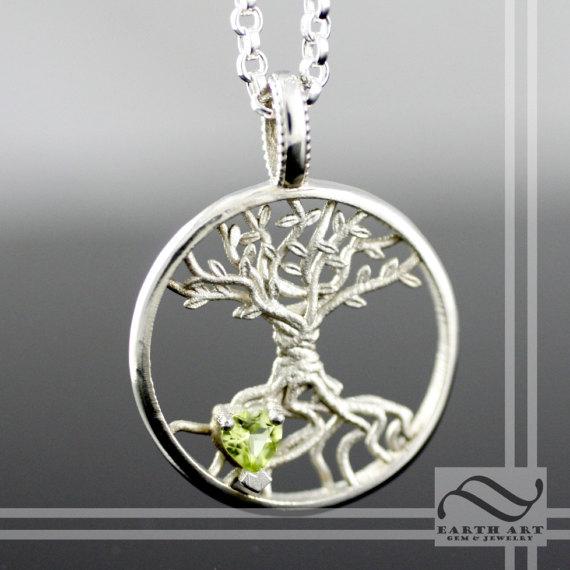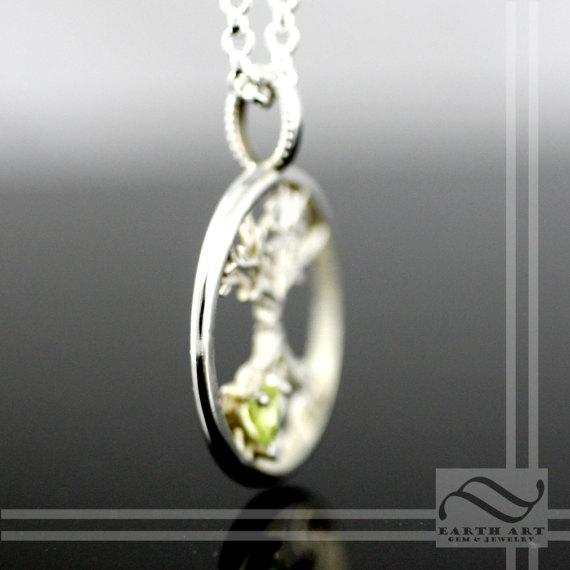 Stone Type:
Amethyst
Aquamarine
Peridot
Sapphire
Ruby
Alexandrite
Diamond
Garnet
Citrine
Setting Type:
10k Rose Gold
10k White Gold
10k Yellow Gold
14k Rose Gold
14k White Gold
14k Yellow Gold
18k Yellow Gold
Palladium
Platinum
Sterling Silver
Stone Color:
Red
Blue
Yellow
Green
Purple
White
This simple design features my take on the tree of life, a popular symbol in many cultures, religions and woks of life, taking on similar, yet slightly different meanings from those that use it. 

I see it as a connection between life and death, the root and the branches, the sky and earth, all connected yet living in two different worlds, yet one could not exist without the other.
The pendant has a polished rim, and a matte texture applied to the tree.

For this design, I felt partial to peridot, which is the stone pictured, its earthy green tones felt suitable for the tree, but I also offer it in other different stone options. If you don't see an option that you want, please send me a message and I'll see if I can supply the stone you want. There are some many gemstone possibilities, I didn't think I could list them all! Each stone is a 4mm heart cut stone, natural, AA Grade unless stated otherwise.

Each of these is made to order. Please allow about 1-2 weeks for your piece to be made.

All sterling pendants comes solid sterling silver 20" x 2mm thick rolo chain (Pictured)
All gold pendants come with a solid 14k gold 20" x 1.5mm thick cable chain.
All Palladium pendants will come with a 14k white gold 20" x 1.5mm thick cable chain
All Platinum pendants will come with a 20" x 1.3mm thick platinum rope chain.
Please make your selection for both the metal, and stone choice when checking out.

Cheers,
Austin