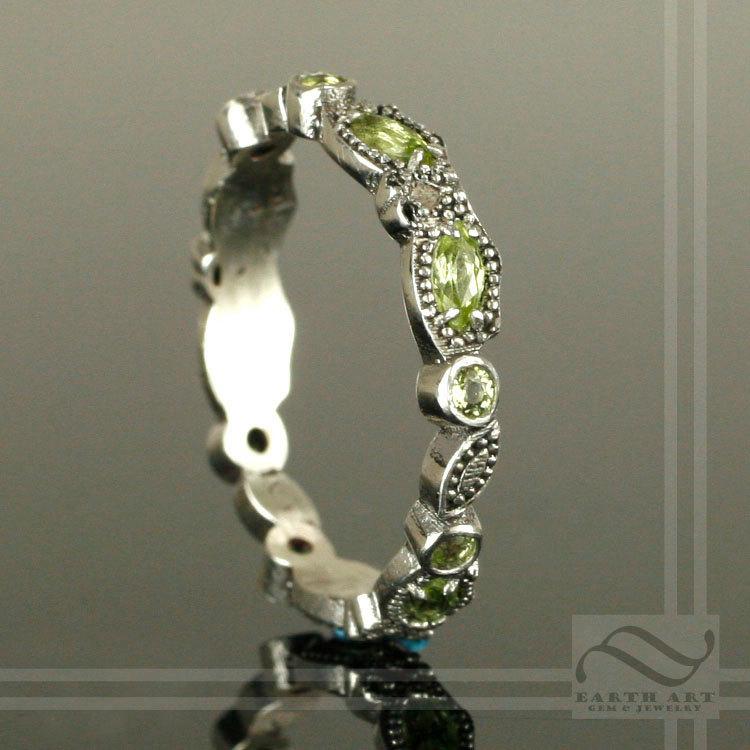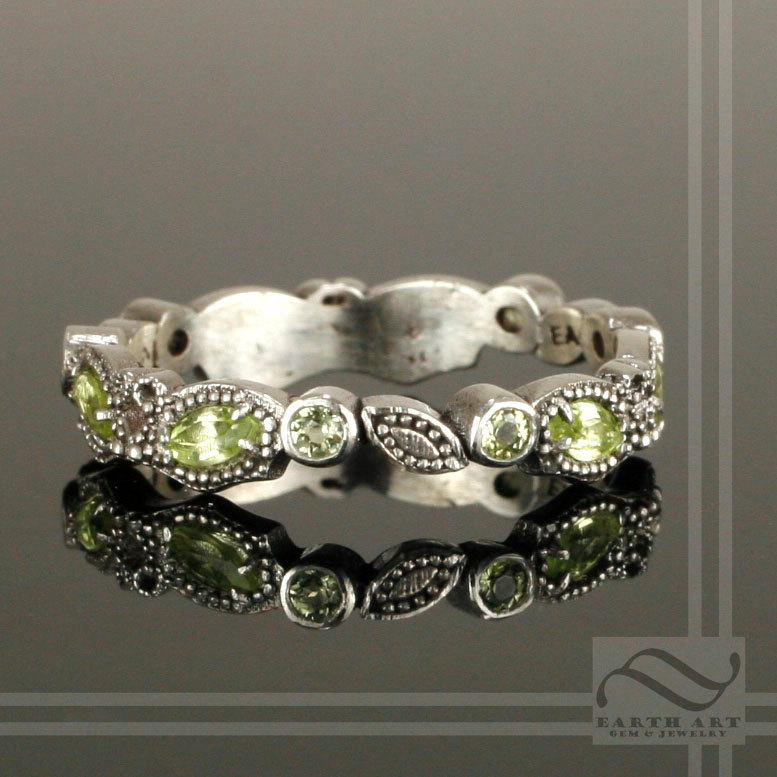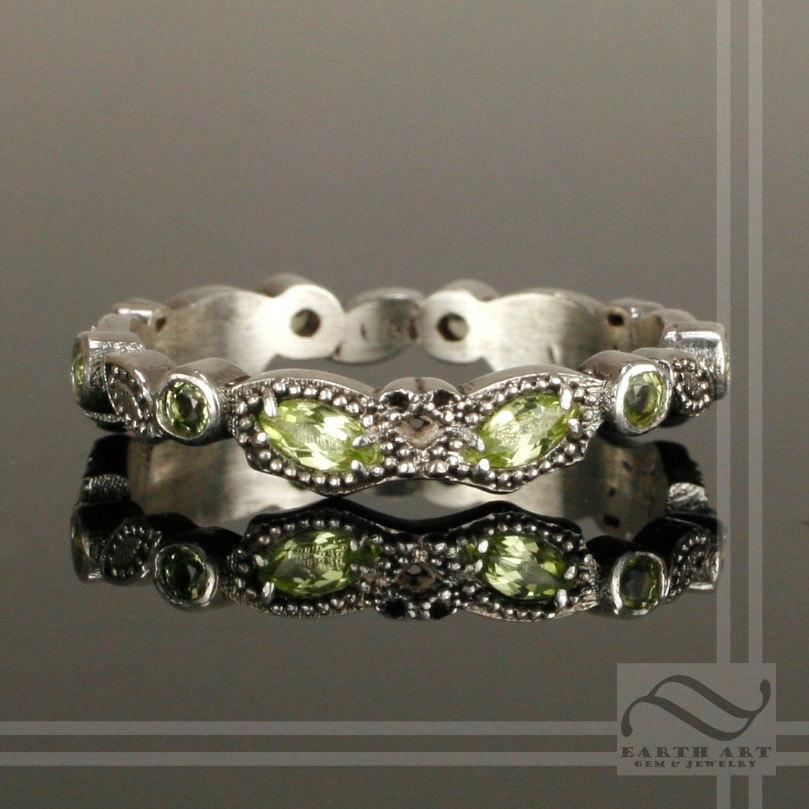 Stone Type:
Garnet
Aquamarine
Diamond
Emerald
Ruby
Sapphire
Amethyst
Peridot
Citrine
Tanzanite
Setting Type:
10k Rose Gold
10k White Gold
10k Yellow Gold
14k Rose Gold
14k White Gold
14k Yellow Gold
18k Yellow Gold
Palladium
Platinum
Sterling Silver
Stone Color:
Red
Green
Blue
Purple
Yellow
Violet
White
The beauty is in the details...

This ring is designed with a repeating pattern that circles the full band. 

Featuring a solid construction, made with quality USA milled alloys, your choice of metal!

The stones are as follows:
6 round, 2mm, each one is bezel set, AA Grade
6 marquise 4mm x 2mm, each one is micro prong set, AA Grade

Due to the intricate detailing in this ring, I can only make it in limited sizing. Please select from one of the available sizes when checking out. Allow up to two weeks for your ring to be made.

If you'd like to customize this ring by changing the gemstones to something not listed, please send me a message.
The turquoise and Australian white opal options are both cabochons, all other gems are faceted.

Cheers,
Austin