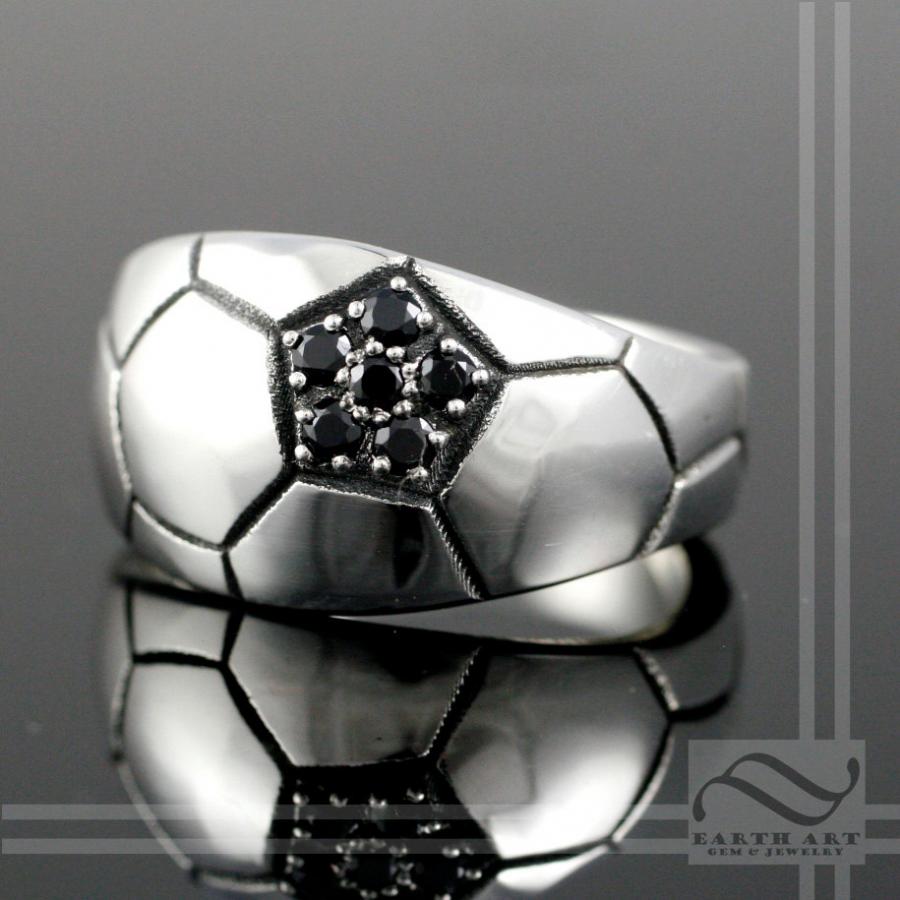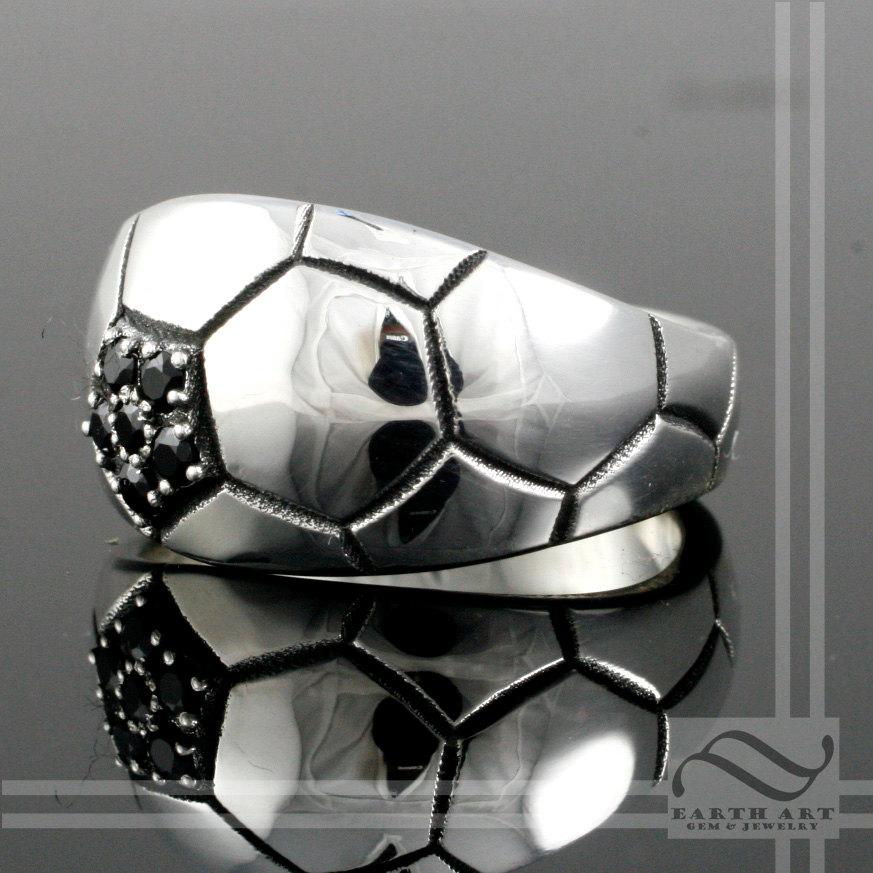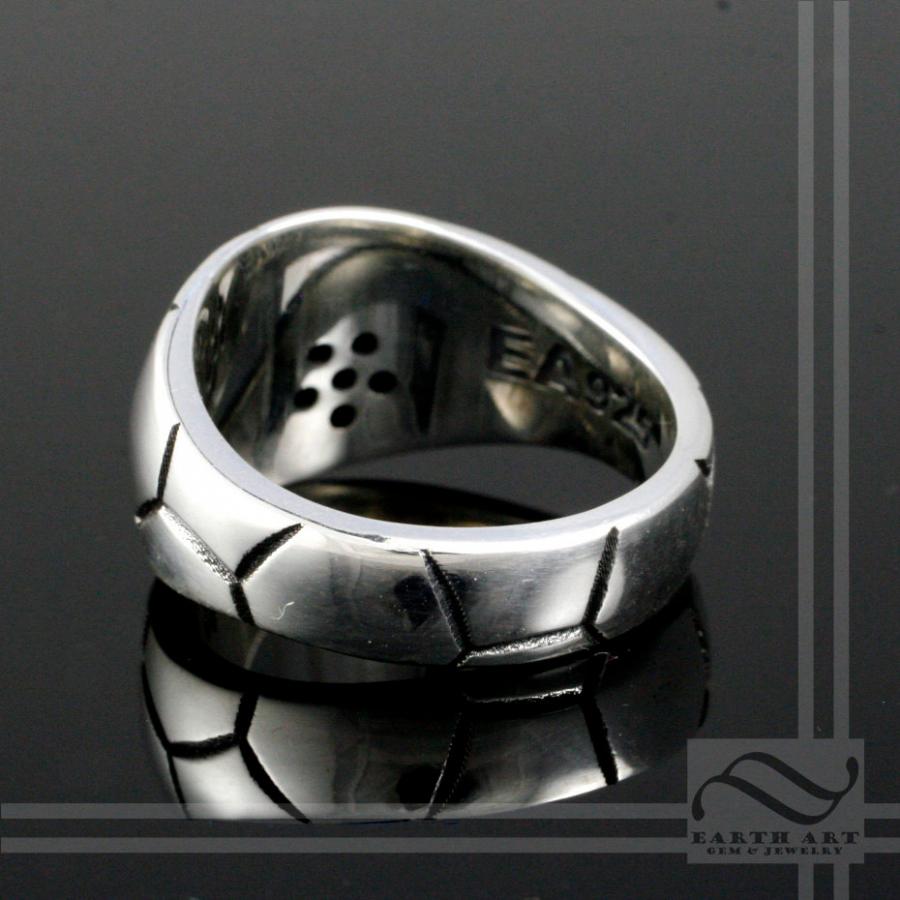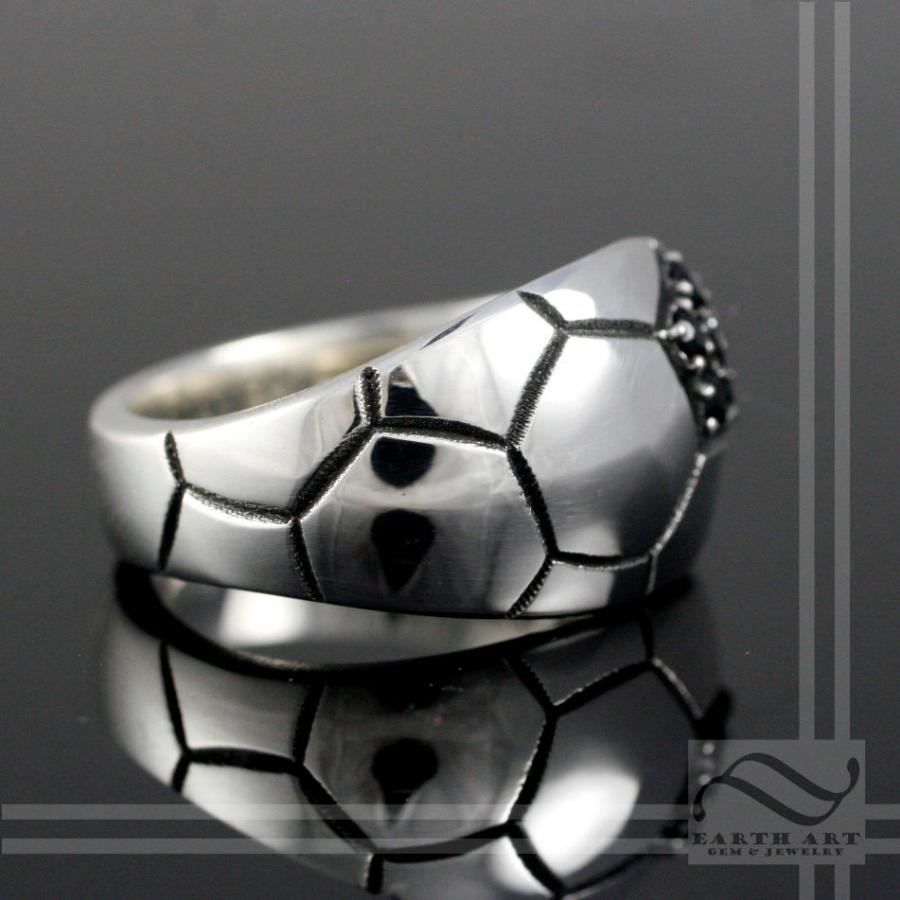 Setting Type:
10k Rose Gold
10k White Gold
10k Yellow Gold
14k Rose Gold
14k White Gold
14k Yellow Gold
18k Yellow Gold
Palladium
Platinum
Sterling Silver
Foot Ball or Soccer? It doesn't really matter, just your love for the sport. I think I started playing when I was about 5 years old and always loved it (Although I can't say I was any good).

But It did give me the idea for this new ring that I've created for other fans of the sport.

A low domed cigar band style ring, crafted as if a hole were punched right through the center of a soccer ball. The pattern runs all the way around and to put a little emphasis, I added a patch of 6 stones in one of the pentagons.

~The ring features a solid construction.
~Not hollowed out
~Your choice of ether black spinel or Black Diamonds, white Cubic Zirconia or White Diamonds, or you can have the stones omited, in which case the pentagon will be smooth.
~Your choice of ring size
~Your choice of metal
~Made to order in about 1-2 weeks.

Cheers,
Austin

PS: If you'd like a customized one with different gemstones, please just send me a message with your idea. I am always happy to modify my designs to suit. Other ideas might be adding a team name or logo or team colors for the especially devout fan.