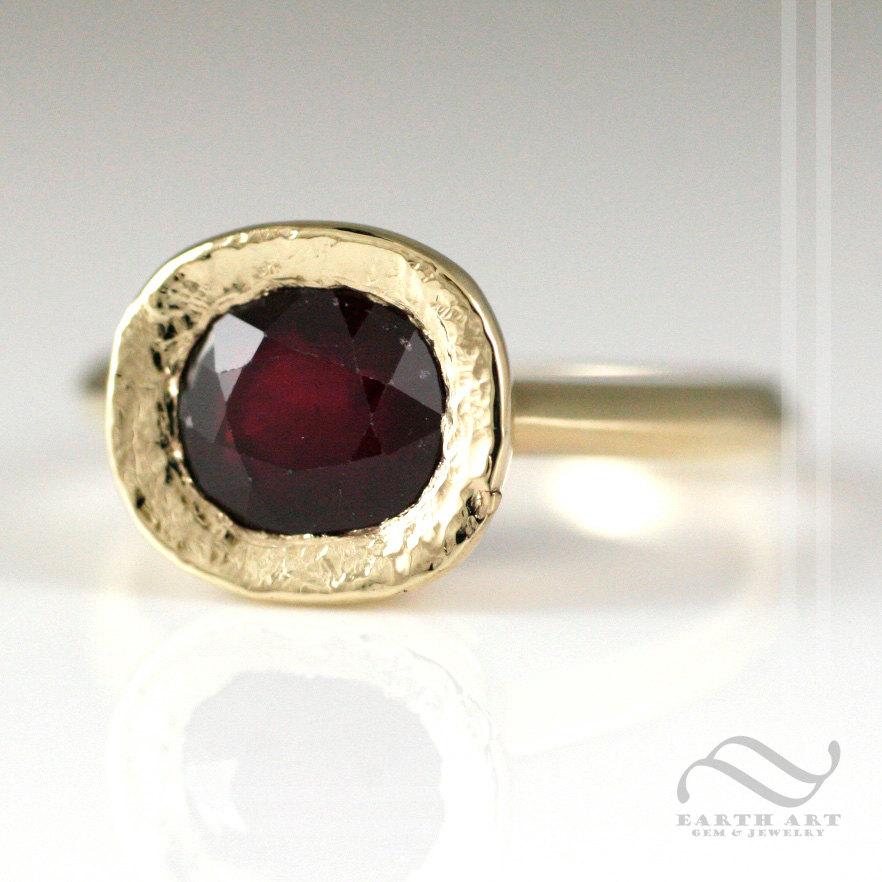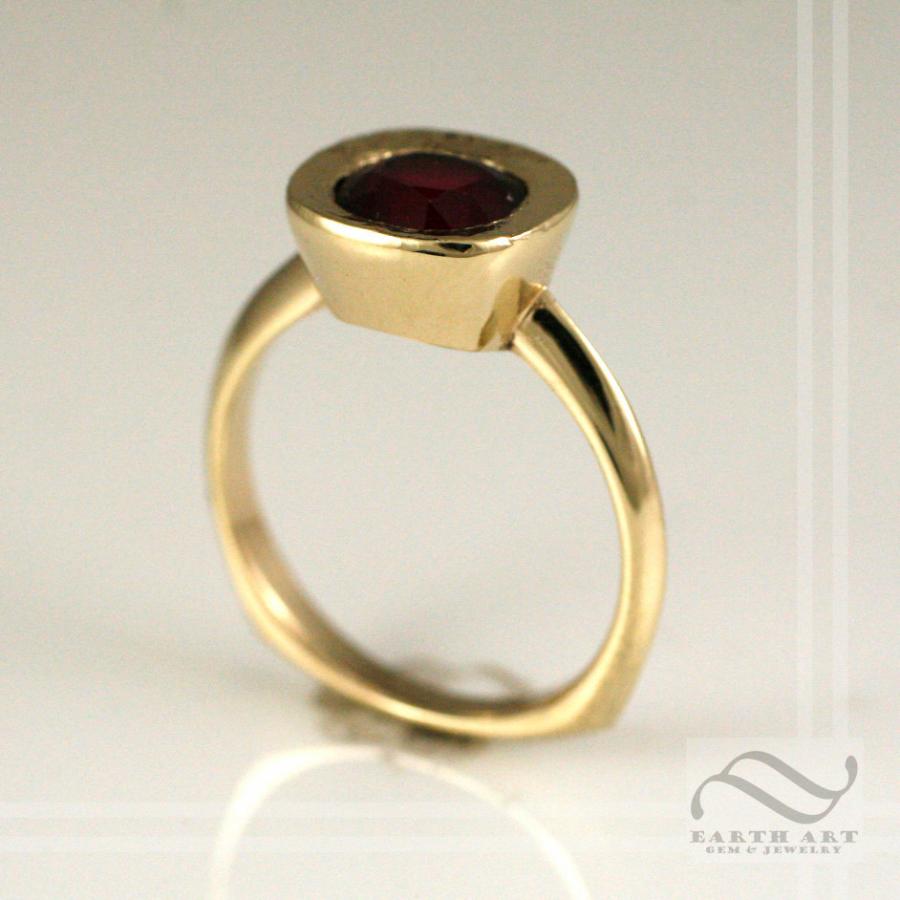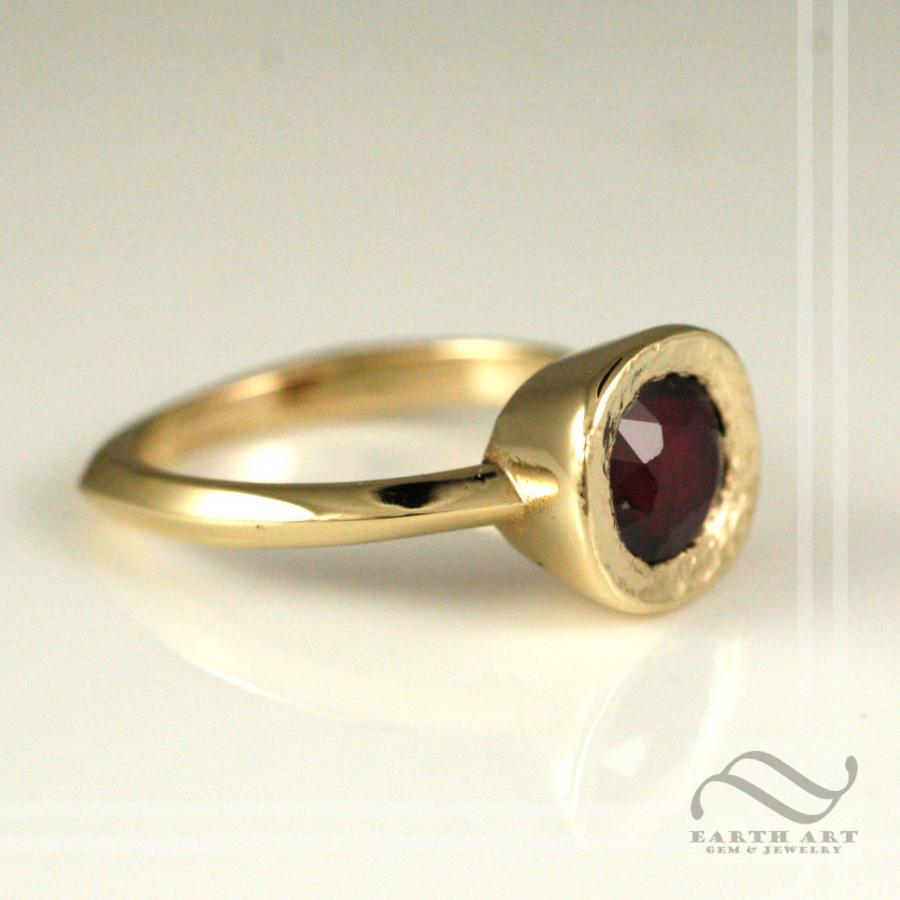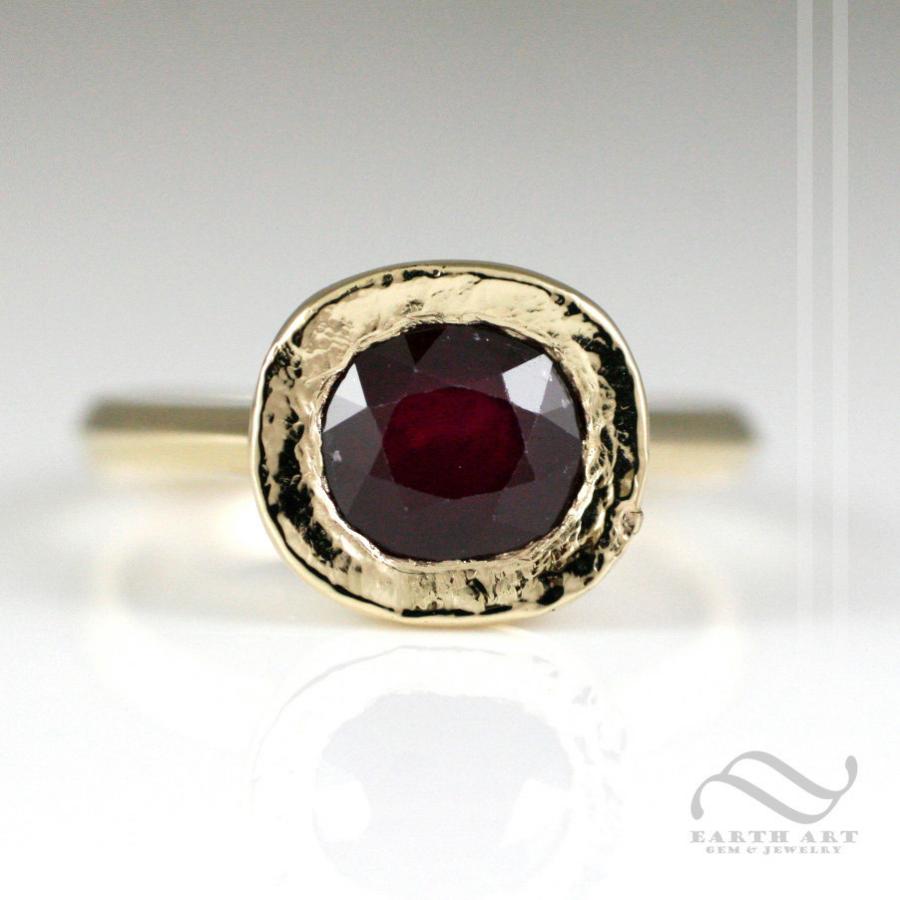 This deeply toned ruby is a true Pigeons blood ruby, with a deep red hue, not the slightest bit pink or orange. A truly remarkable stone, set in a simple gold setting with a modern hammer setting in a heavy bezel. Designed to resist wear and tear, protect the stone and age well over time.

Details about this ring and stone:
Stone Weight: 2.35 carats
Stone size: 7.5mm x 6.5mm
Ring size: Currently a 7.25 (I can size this ring up or down as needed, I've provided an option menu for this)
Metal: Solid 14k yellow gold
Ring shank: Aprox 2.1mm at the base to 2.5mm wide at the sides.
The base is a "Euro style" ring shank which helps prevent ring spinning.
The stone is almost perfect, with a very small white inclusion on the far left of the stone (This can be seen in the first and last photos.)

I can also easily design a matching wedding band if needed :)

The ring is finished and ready to ship. This is the only ruby like this that I have in stock. I can make other rings like this, however rubies like this are hard to find at a price like this.
This ring can easily be size up or down if needed.

Cheers,
Austin