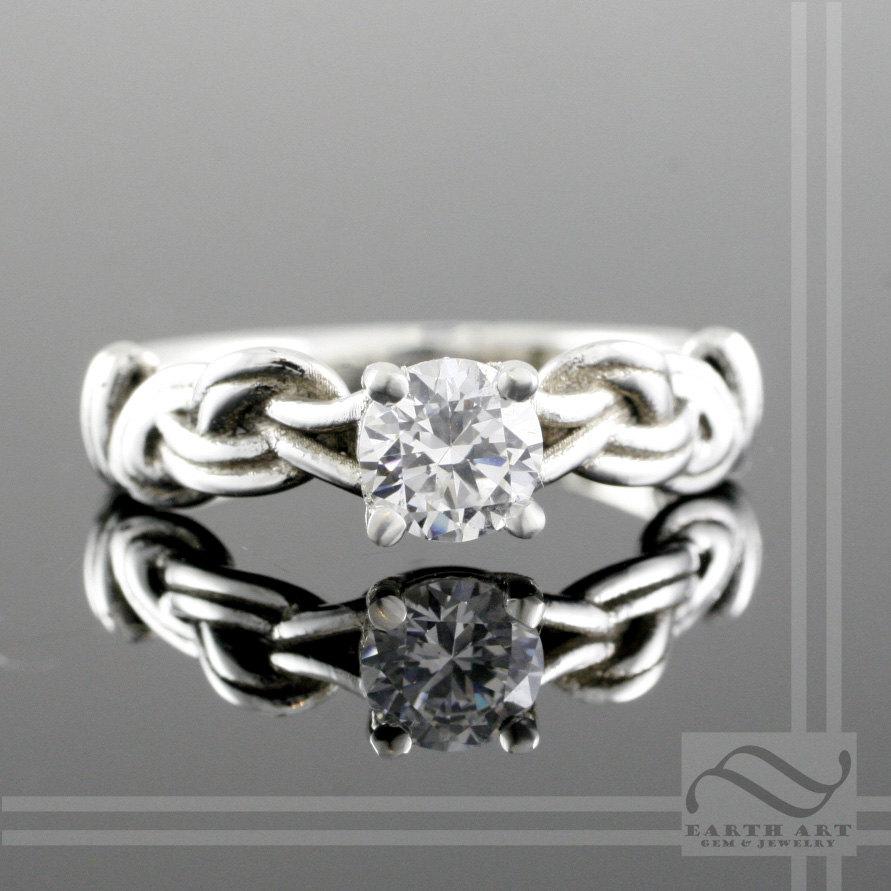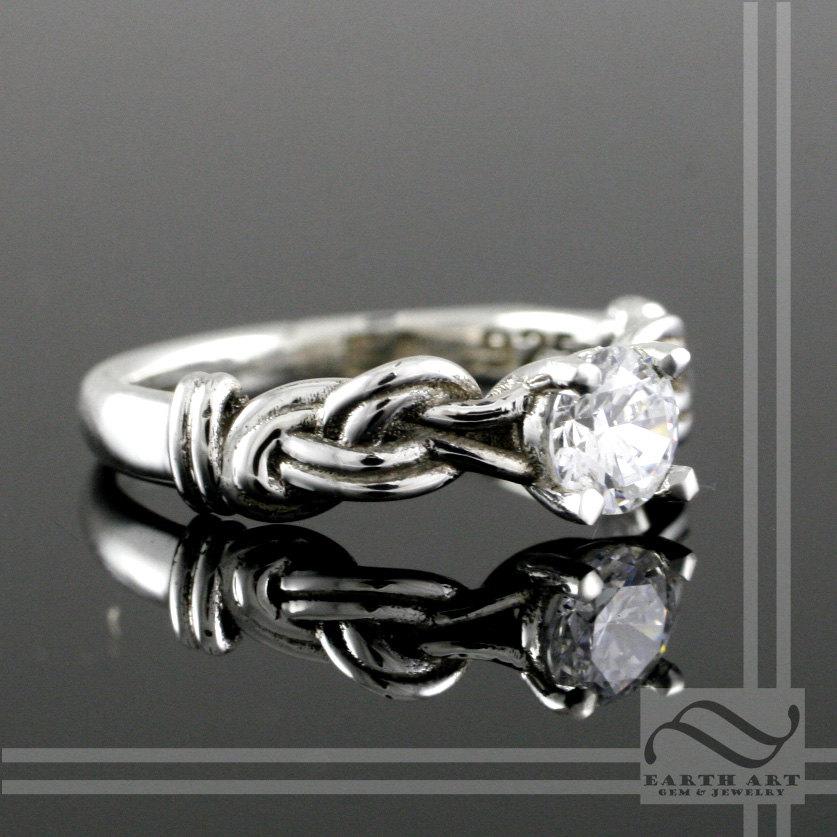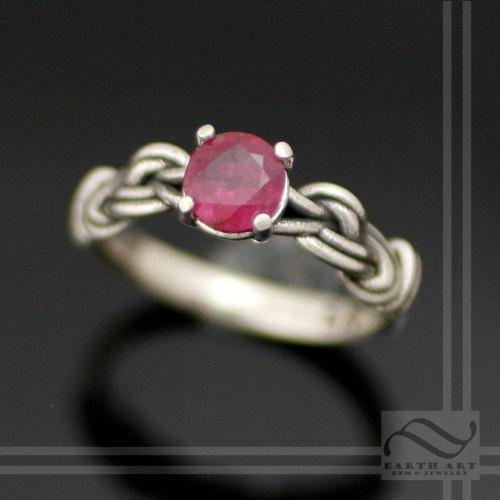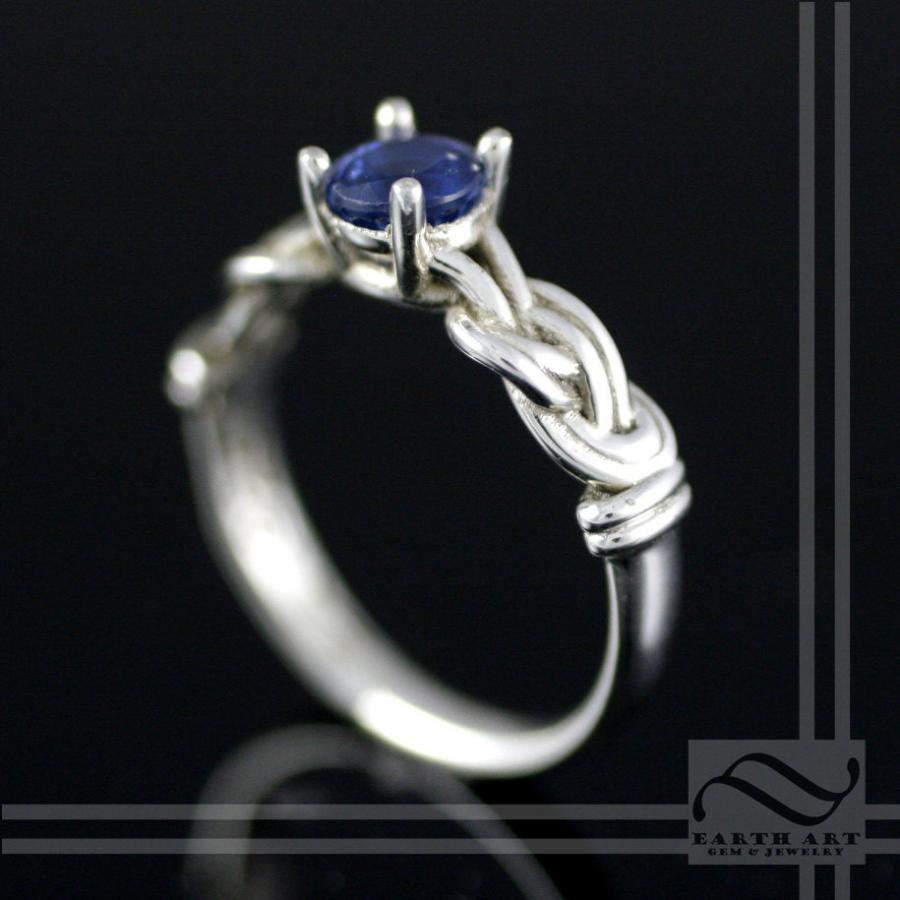 Stone Type:
Amethyst
Aquamarine
Diamond
Garnet
Citrine
Tourmaline
Peridot
Cubic Zirconia
Ruby
Sapphire
Topaz
Emerald
Moissanite
Alexandrite
Setting Type:
10k Rose Gold
10k White Gold
10k Yellow Gold
14k Rose Gold
14k White Gold
14k Yellow Gold
18k Yellow Gold
Palladium
Platinum
Sterling Silver
Crafted with the fellow climber in mind.  I myself have been rock climbing since I was 16 and am still actively pursuing the vert whenever I get a free weekend.  But like most, I'm not about to head out rope-less and I rely on my partner to keep me safe.  This ring symbolizes that relationship of trust.
I wanted to make each knot on the sides super tight, without any gaps between the strands so I ended up creating a lost wax casting version that is a little more grainy than a hand tied version but is possible to make in more materials since hand tying stiffer metals like platinum and 10k white gold has proved to be almost impossible.
Each ring features a figure 8 knot on each side, with the loops each circling the culet of the center stone.  Four prongs hold the stone tightly for a classic engagement ring style with an unmistakable climbers styling.
Options:
This ring is made to order in about 1-2 weeks.  Each ring is made in the metal, ring size and with the stone of your choice.  The price will update as you make your selections.
Aside from the Cubic Zirconia and Lab created Alexandrite options, all stones are natural AA Grade stones and will be of good quality and well cut without chips or cracks.  Each one will be a minimum of 5mm, round brilliant cut.
The rings pictured are:
Sterling Silver and Cubic Zirconia, Sterling Silver and Ruby, Sterling Silver and Sapphire.
Please make your selections and than allow about 1-2 weeks for your ring to be made.
If you would like a different stone that is not listed, please contact me for a quote.  I am also able to make these rings using B or A Grade stones, as well as lab created stones.
Cheers,
Austin