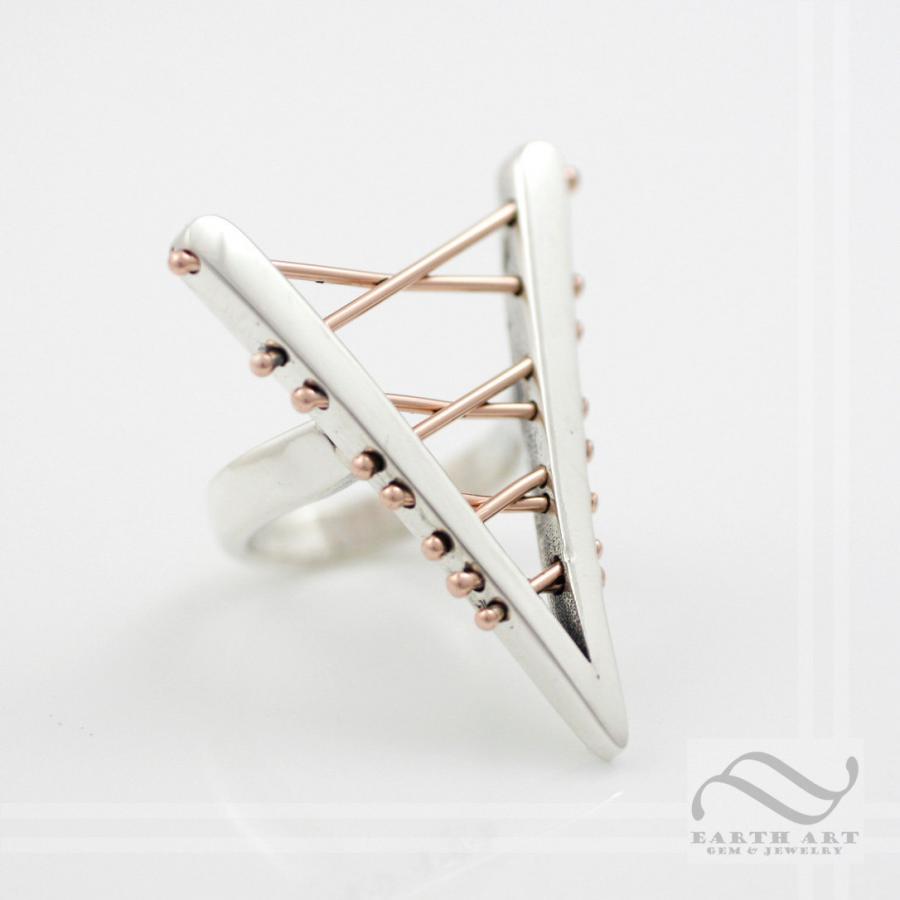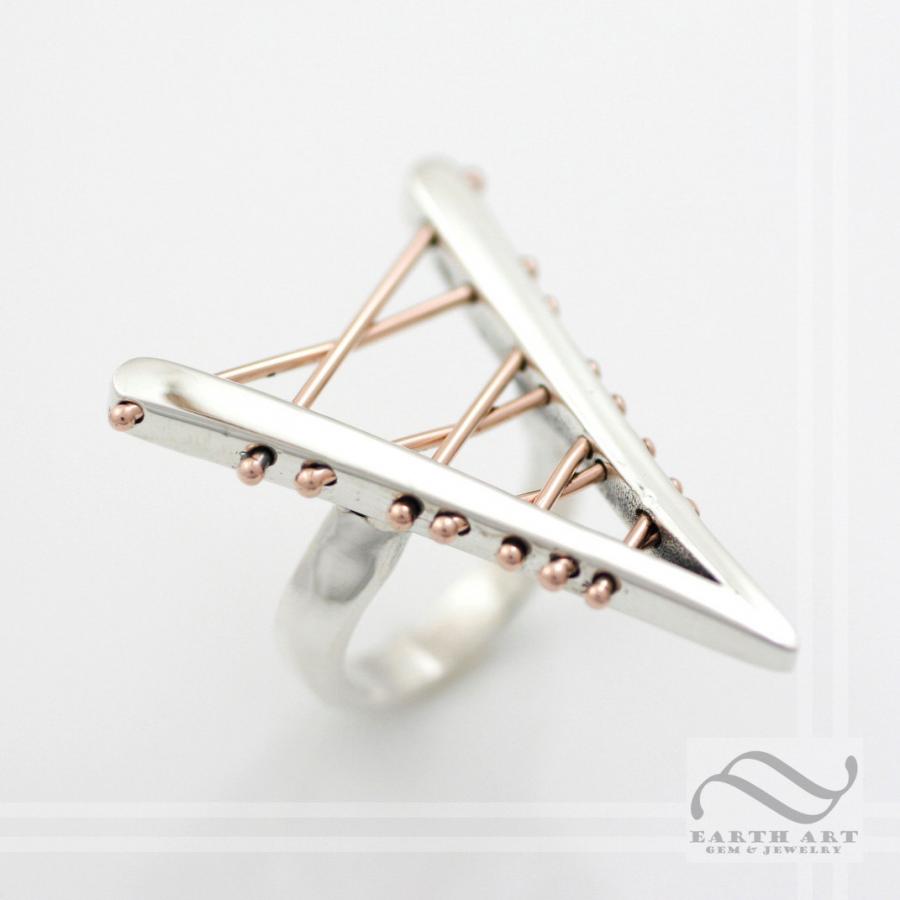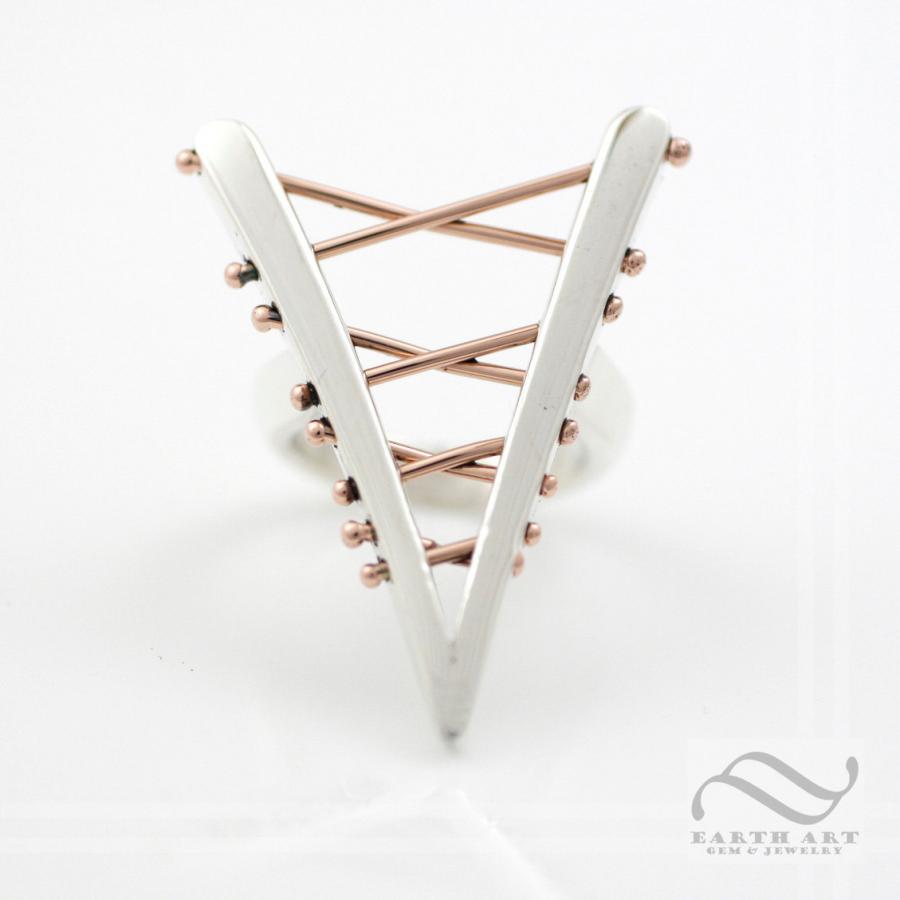 Setting Type:
14k Rose Gold
Sterling Silver
A Very fun and sexy ring! This ring is large on the finger, about 1.5" tall and has beautifully contrasting sterling silver and solid 14k rose gold. These are solid rose gold wires, hand welded at each end to secure them.

The band is about 4mm wide and is open at the top, making it feel a tad large, so order it to be about 1/2 size tight. (I can re-size the ring as needed for a fee).

Each ring is hand made to order. It takes me about 1-2 weeks to make each one. 

Please select your ring size when checking out.

Cheers,
Austin
PS: I can also make this ring in other metal combinations.  If you would like a quote, please just send me a message!