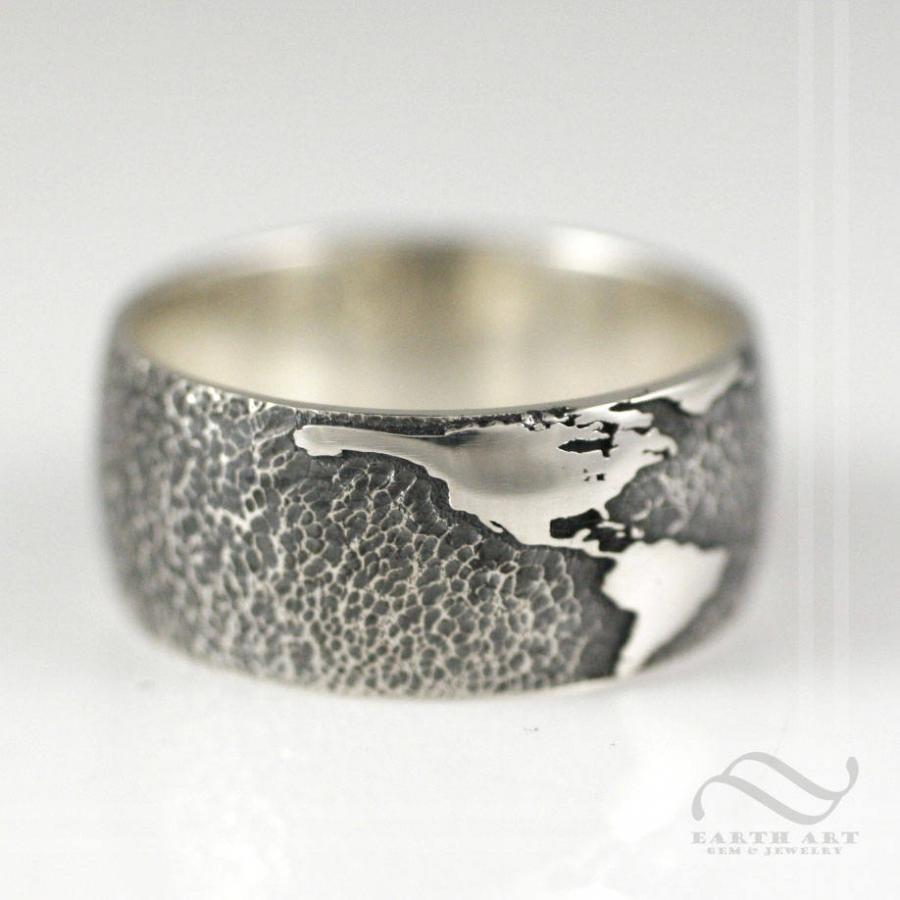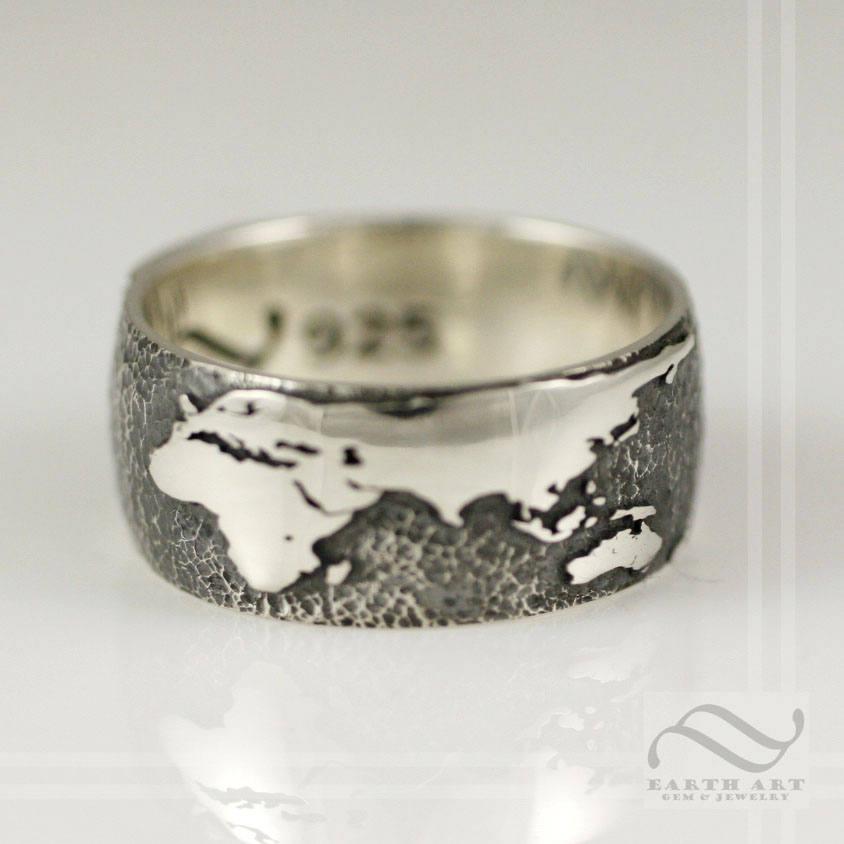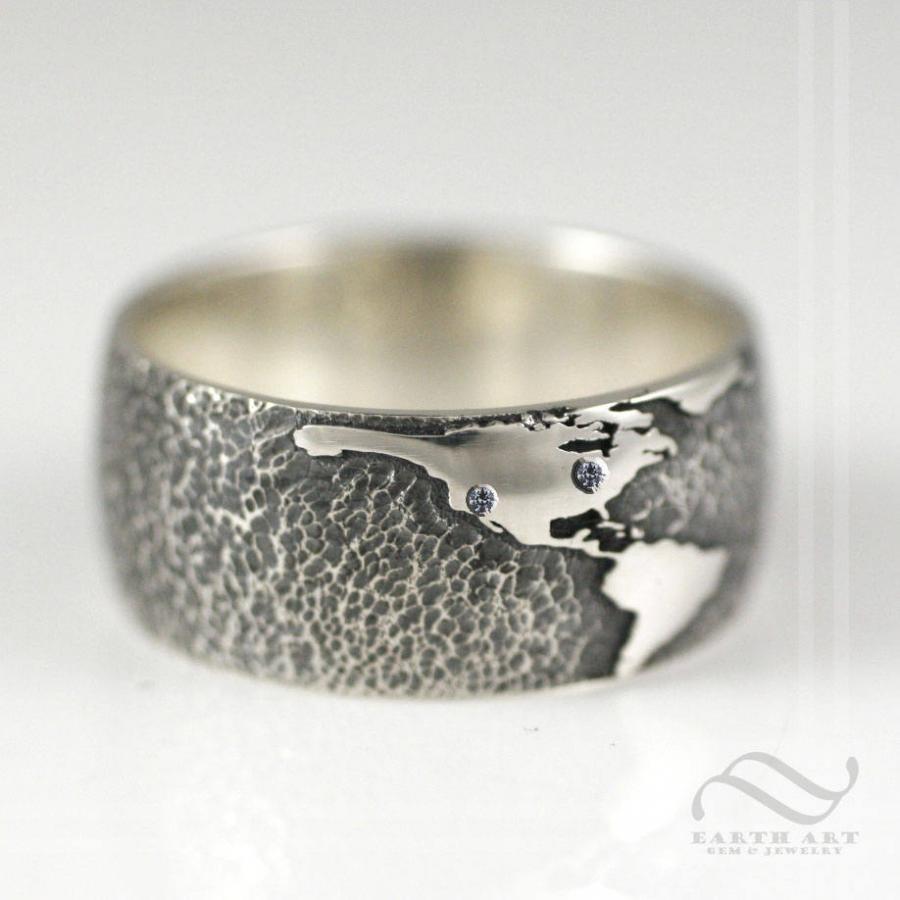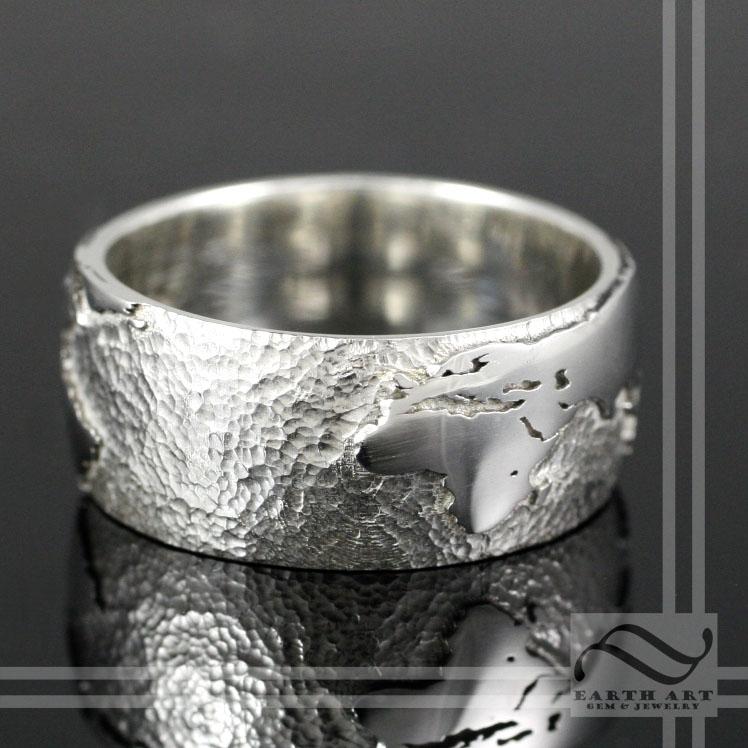 Setting Type:
10k Rose Gold
10k White Gold
10k Yellow Gold
14k Rose Gold
14k White Gold
14k Yellow Gold
18k Yellow Gold
Palladium
Platinum
Sterling Silver
This ring design has a pretty obvious nod to the ever famous expression: I've got the world wrapped around my little finger".

But what I really had in mind when I made this was for couples who wish only the world for each other, especially those that might be worlds apart.

Each ring is carefully crafted in solid sterling silver. They are 9mm wide and have a low dome and comfort fit. I've lightly oxidized and then polished the ring to give the land a mirror polish and the seas a rougher darker texture for contrast.

This ring has two options to select from:

1. Ring size
2. Metal Type
3. Add a location Diamond, or two or three, etc..... 
The first three images shown is solid sterling silver and is lightly oxidized.  All othe rmetals will not be oxidized. The last image is of palladium.
DIAMOND OPTION, Please read!
If adding a diamond, please include a note when checking out as to the location of each diamond. I've included a drop down options box for up to 6 diamonds. As you can see on the third image, the diamond will take up a large area so they need to be spaced out many "miles" from each other. Yes, I can add stones to the ocean (or islands not shown) These will have a tiny bezel around each stone to hold them. Diamonds set on the coast will also have a small rim of metal added to support the stone as needed.

Each diamond is a fair trade, ethically sourced eye clean natural diamond, approximately 1mm.

If you have any questions about this option, please feel free to send me a message before making a purchase.

Cheers,
Austin

PS: I take on custom work almost daily and a am always happy to answer questions about modifying my design to suit my customers needs. So, if you want different stones, or maybe a different metal option, or finish, please just send me a message and I'll be happy to work out the details with you and provide a new quote if needed.