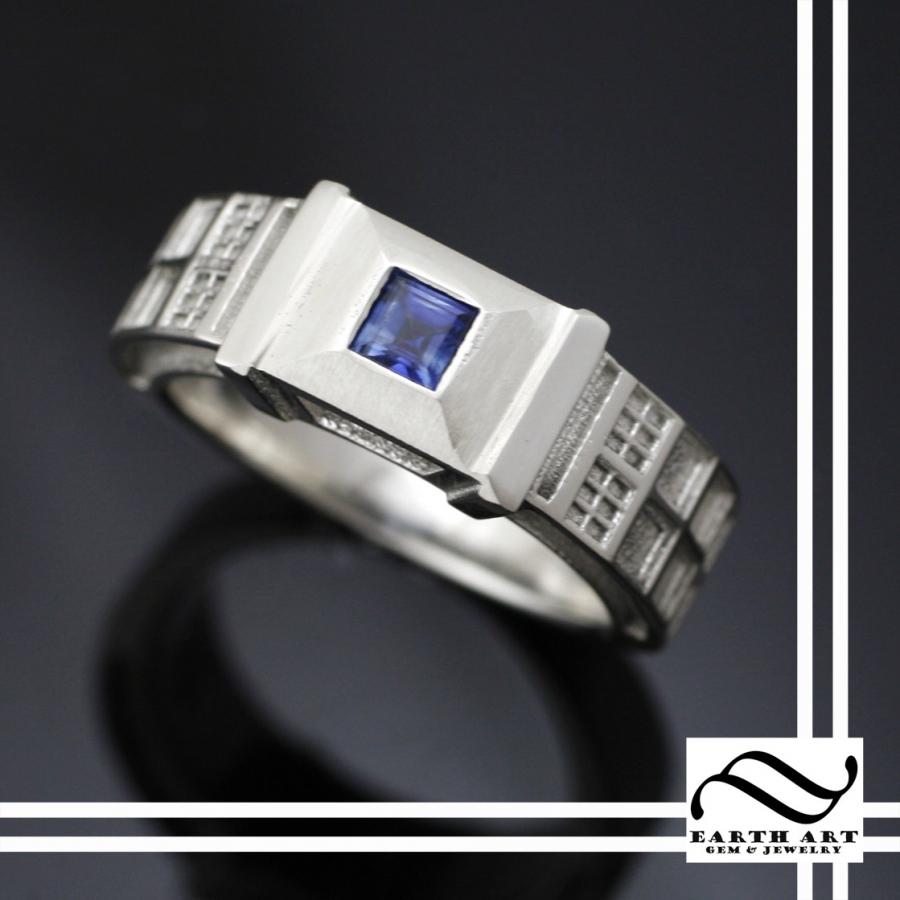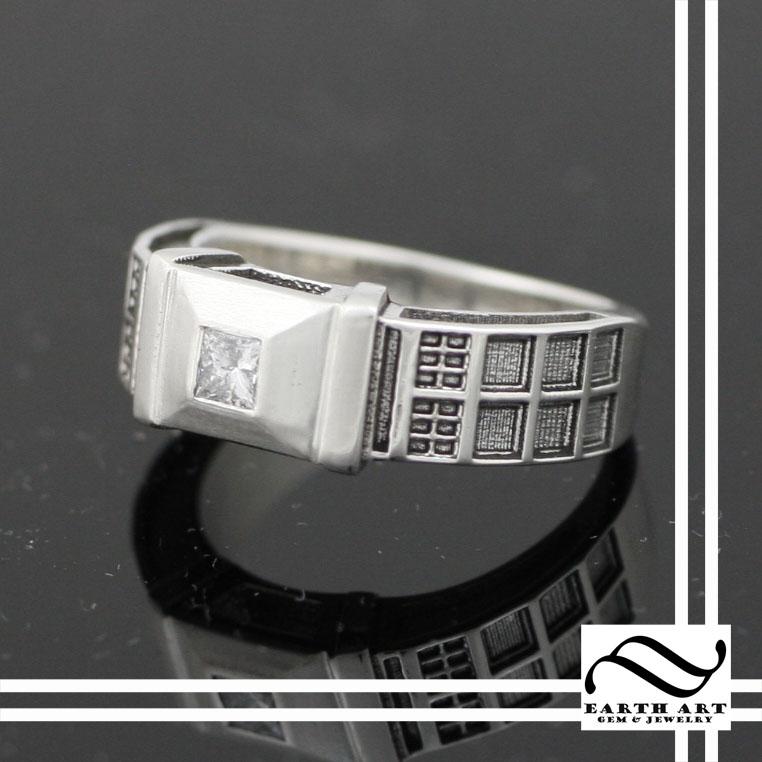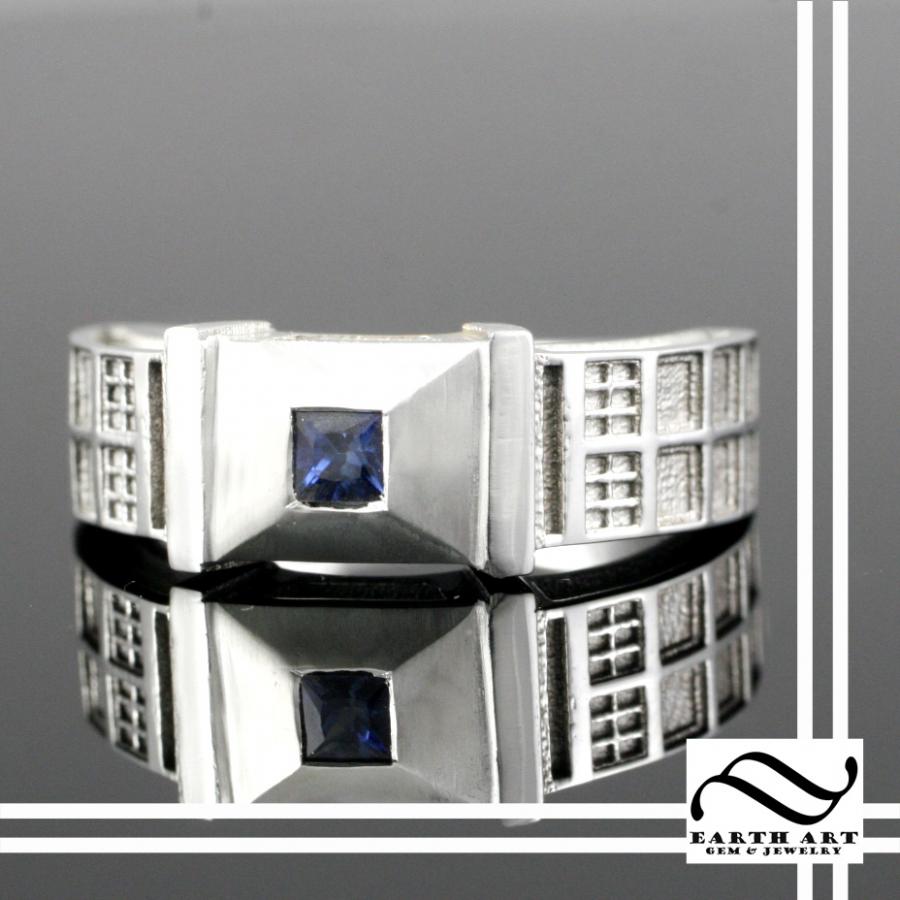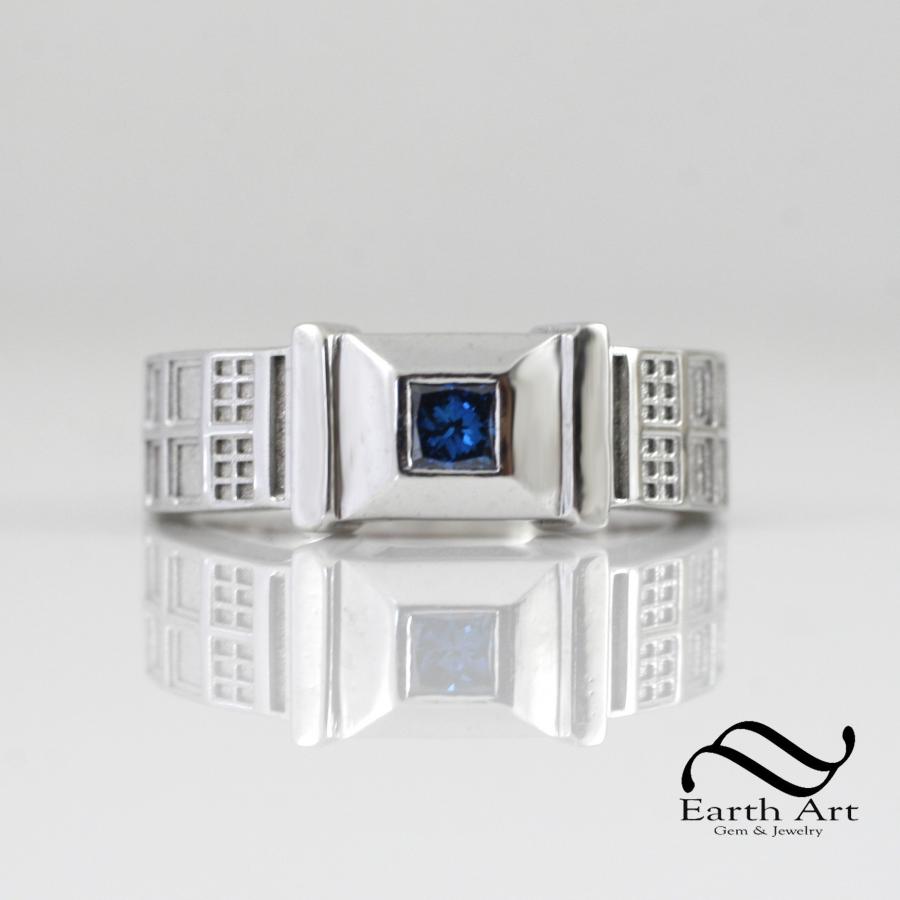 Setting Type:
10k White Gold
14k White Gold
Palladium
Platinum
Sterling Silver
You've got time and space wrapped around your finger now! This TARDIS ring is hand crafted and made to order in your size. Each ring features a 3mm princess cut natural SI-1 white diamond or natiural AA Grade blue sapphire. Made from solid sterling silver with no plating and not hollowed out.
The ring is polished on all sides, with a lightly textured matte finish in the rececssed areas.
Each ring is made to order and takes 1-2 weeks to complete and includes free shipping.

FEATURES
- Inspired by TARDIS
- Available with 3mm SI-1 white diamond, SI Blue Diamond or natural AA Grade blue sapphire
- Solid sterling silver
- Polished and satin finish
- Available in whole and half sizes 
- Made to order in 1-2 weeks
Picture 1: Sterling and Blue Sapphire
Picture 2: Sterling and White Diamond
Picture 3: 10k white gold and Blue Sapphire
Picture 4: 14k white gold and Blue Diamond
Cheers,
Austin
PS: Need more tardis options? Just search for "Tardis"!