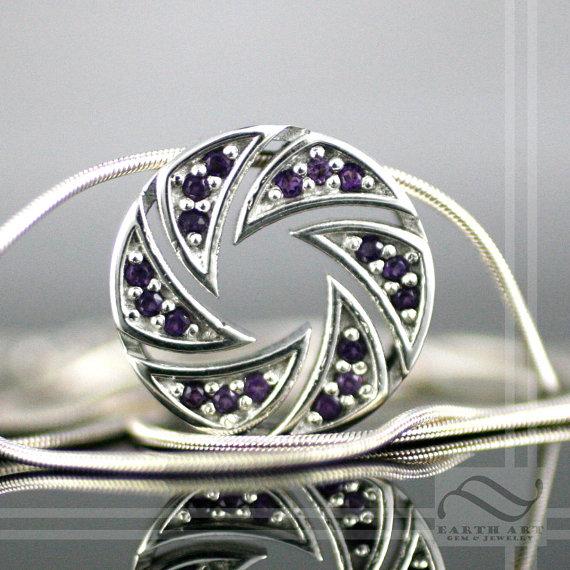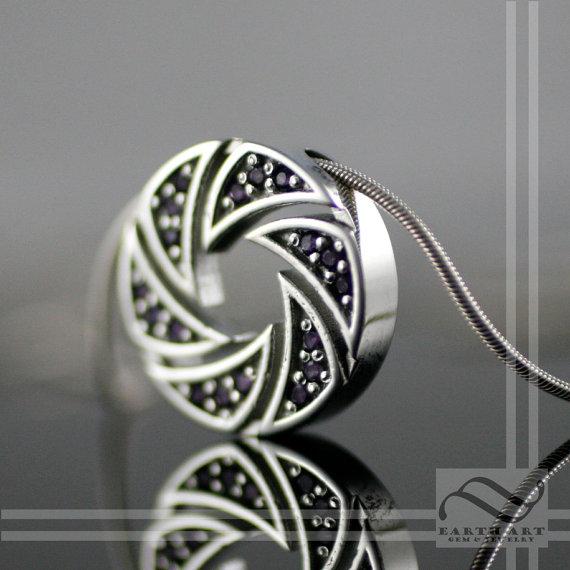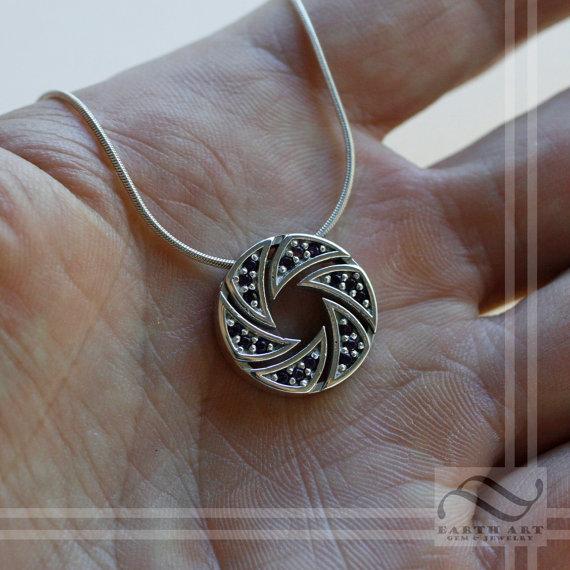 Stone Type:
Amethyst
Garnet
Aquamarine
Emerald
Diamond
Citrine
Alexandrite
Ruby
Sapphire
Tourmaline
zircon
Setting Type:
10k Rose Gold
10k White Gold
10k Yellow Gold
14k Rose Gold
14k White Gold
14k Yellow Gold
18k Yellow Gold
Palladium
Platinum
Sterling Silver
Stone Color:
Red
Blue
Purple
Green
Yellow
White
A casual statement piece, that would be suitable for business or daily attire. Featuring an obvious nod to the shutter, oh what a wonderful invention it is, for without it, ironically, I could not show you photos of the pendant in the first place:)

Makes a great gift for the shutterbug in your life, each one is made to order with the stone of your choice.

The last picture is a handy-dandy little reference chart for the stones that I'll be offering for this pendant, their respective colors and birthstone months.
The pendant pictured is solid sterling silver and Natural Amethyst.
I am offering this pendant with Natural AA grade stones (or SI-1, GH Diamonds)
You can also select "No stones" In which the recessed areasl will be plain, with no prongs or holes.

Each pendant is solid metal and comes with a 20" solid sterling snake chain (Gold pendants also ship with a sterling silver chain.  A solid gold chain can be purchased separately if wanted)

Made to order in about 1-2 weeks.

Cheers,
Austin