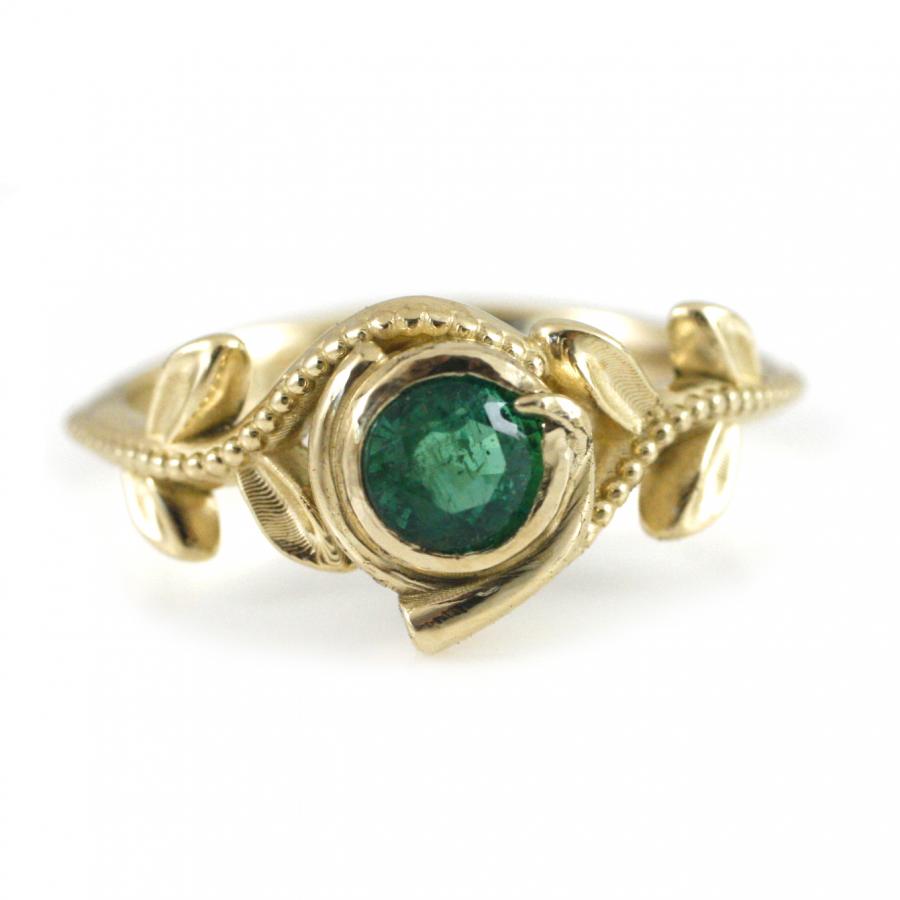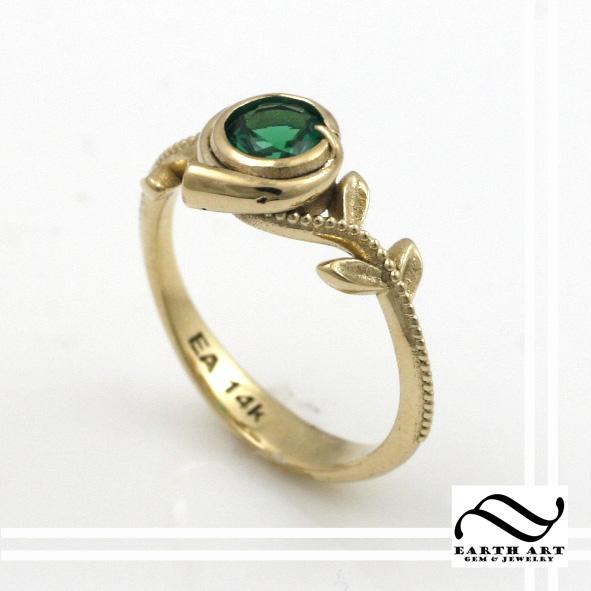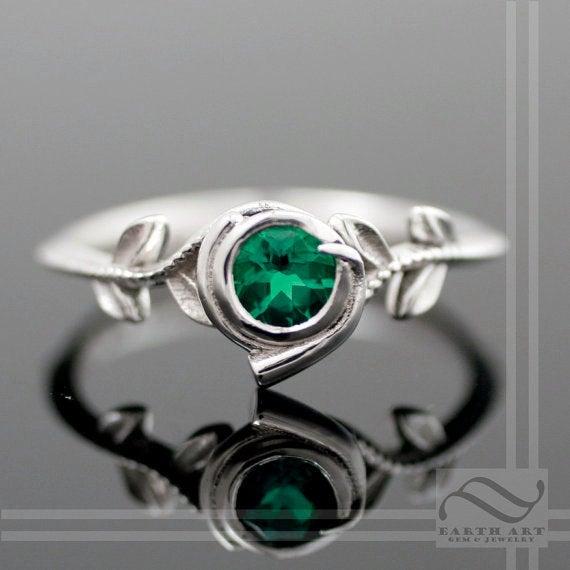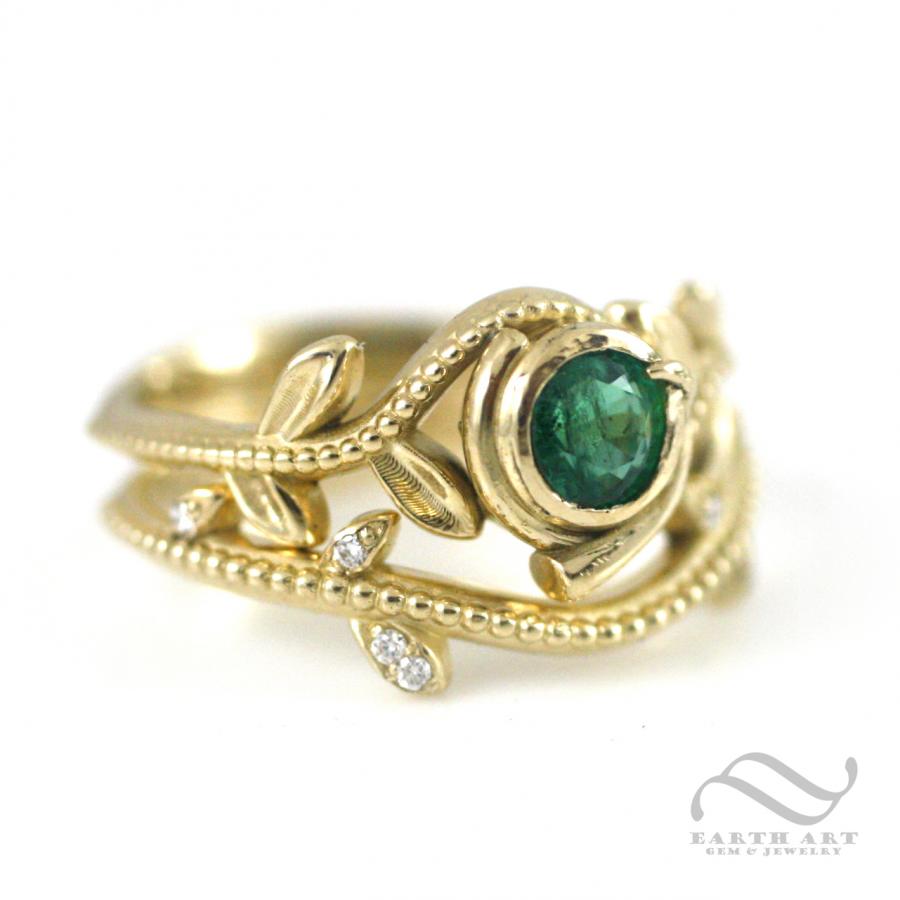 Setting Type:
10k Rose Gold
10k White Gold
10k Yellow Gold
14k Rose Gold
14k Yellow Gold
18k Yellow Gold
Palladium
Platinum
Sterling Silver
Kokiri's Emerald is the first stone gathered by Link on his quest in the game The legend of Zelda: the Ocarina of Time.

And now I have it available to order here in my shop! I wanted this ring to be more than just the stone on top of a plain band so I sat on this design for a long time before I had something I was happy with. I wanted to portray a forest motif, something playful and fun. The end result is what you see before you may it bring you much luck in your future.

These rings are made to order. Each one is crafted from scratch, no molds are used. Please select your ring size when checking out.

Each ring is crafted in USA Milled solid metals. Please select your choice when checking out.

I also am offering three different stone options at different price points:

~Imitation Emerald, 5mm Round
~Chatham Lab Emerald, 5mm (Identical to natural emerald, physically and chemically). The lab created emeralds also have a replacement guarantee if it should ever crack or chip.
~Natural AA Grade Emerald, 5mm

You can now order a matching wedding band!
The wedding band is sold in the Geeky Rings section of my shop

Please allow 2 weeks for your ring to be made.
The final photo also shows the wedding band which can be purchased here: http://www.earthartgems.com/node/99001489
The mens matching wedding band is sold here: https://earthartgems.com/node/99001941

If you have any questions, please just send me a message :) I am always happy to offer other stone options or customizations

Cheers,
Austin