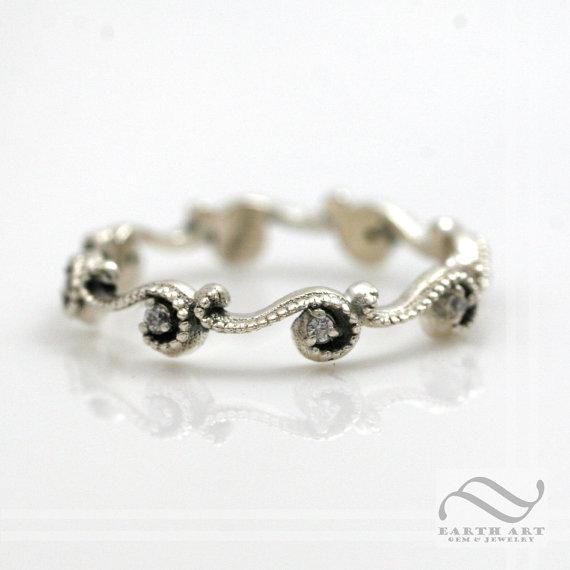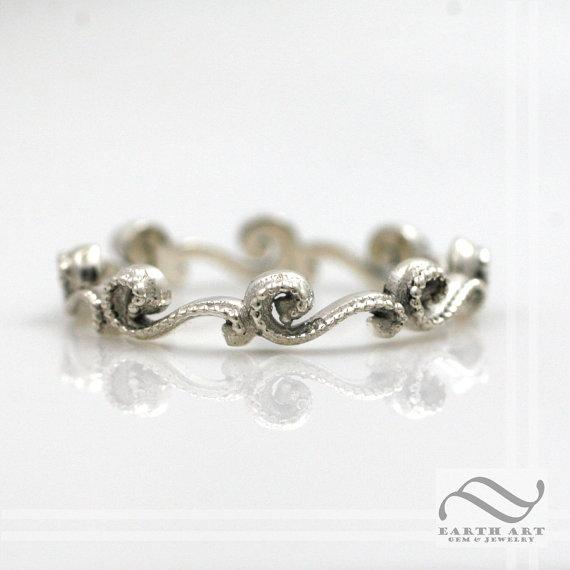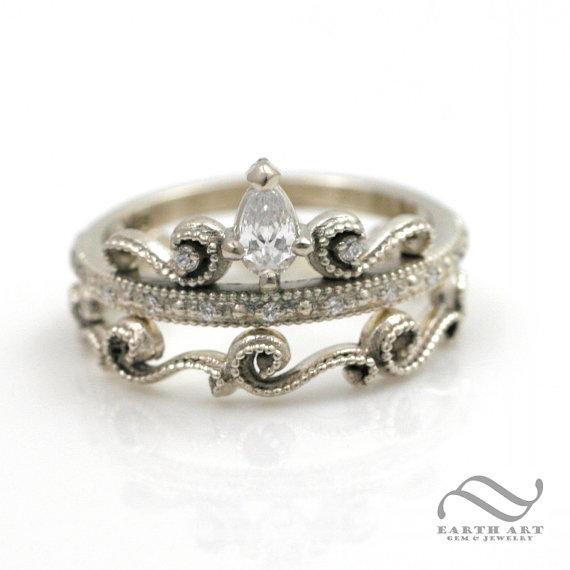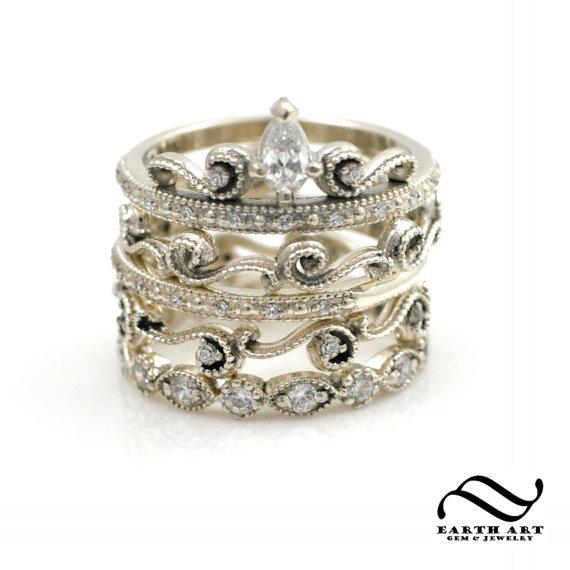 Stone Type:
Diamond
Pink Sapphire
Blue Sapphire
Emerald
Ruby Cubic Zirconia
Setting Type:
10k Rose Gold
10k White Gold
10k Yellow Gold
14k Rose Gold
14k White Gold
14k Yellow Gold
18k Yellow Gold
Palladium
Platinum
Sterling Silver
A beautifully simple swirl band with a vintage style.
This listing is for a single ring, the last two photos show it paired with my Tiara ring and several other stacking rings. The rings pictures are solid 14k white gold with white diamonds.

Excellent as a stacking ring, or as a wedding band.

Here are a few of the options and features of each ring:

~Hand made here in our California studio
~Ethically sourced Diamonds, all stones are 1.2mm-1.3mm, eye clean
~Solid USA Sourced recycled metals
~Rings are not rhodium plated unless requested.
~Diamonds will be SI-1, GH Grade
~Gemstones are all natural and are AA Grade (Except the Cubic Zirconia options which are man made stones)

Please select the following when checking out:
1. Metal Choice
2. Ring Size
3. Stone Option

Allow about 1-2 weeks for your ring to be crafted.

Each ring will arrive in a nice hinged ring box with outer carton, ready to present!

Questions? Don't be shy, I am here to help!

I am also more than happy to produce this set using other gemstones. If you would like to see a quote and a rendering of a different set of stones, just send me a message with your request.
Please note that this ring cannot be re-sized or exchanged.