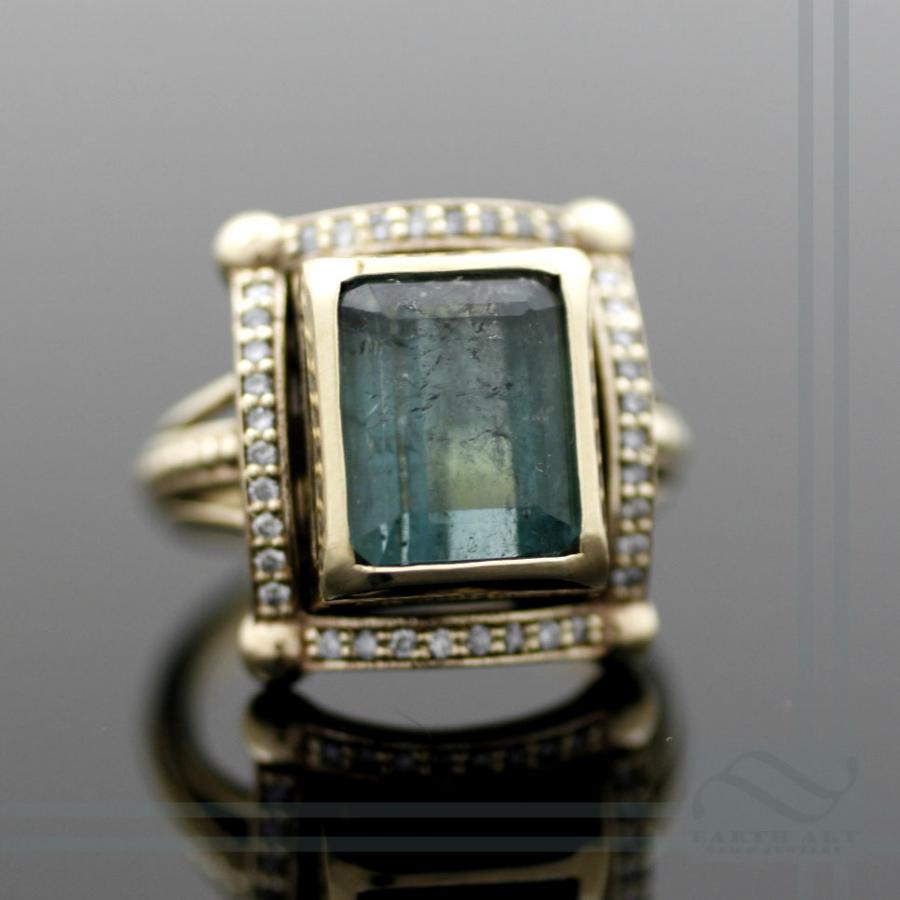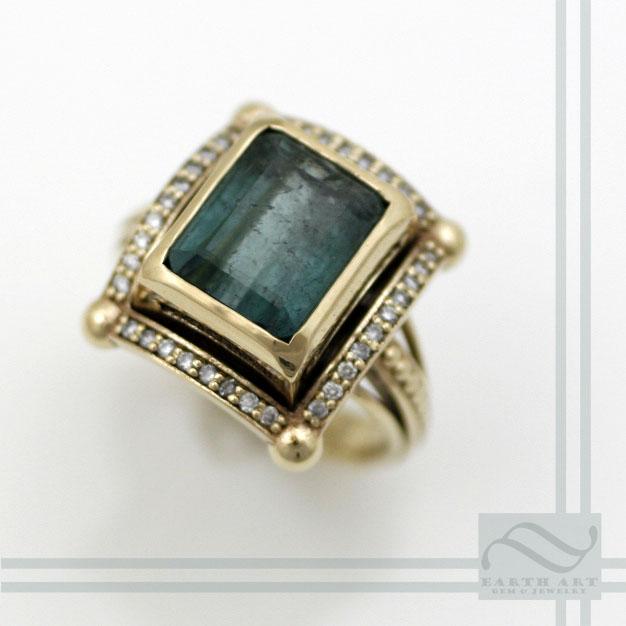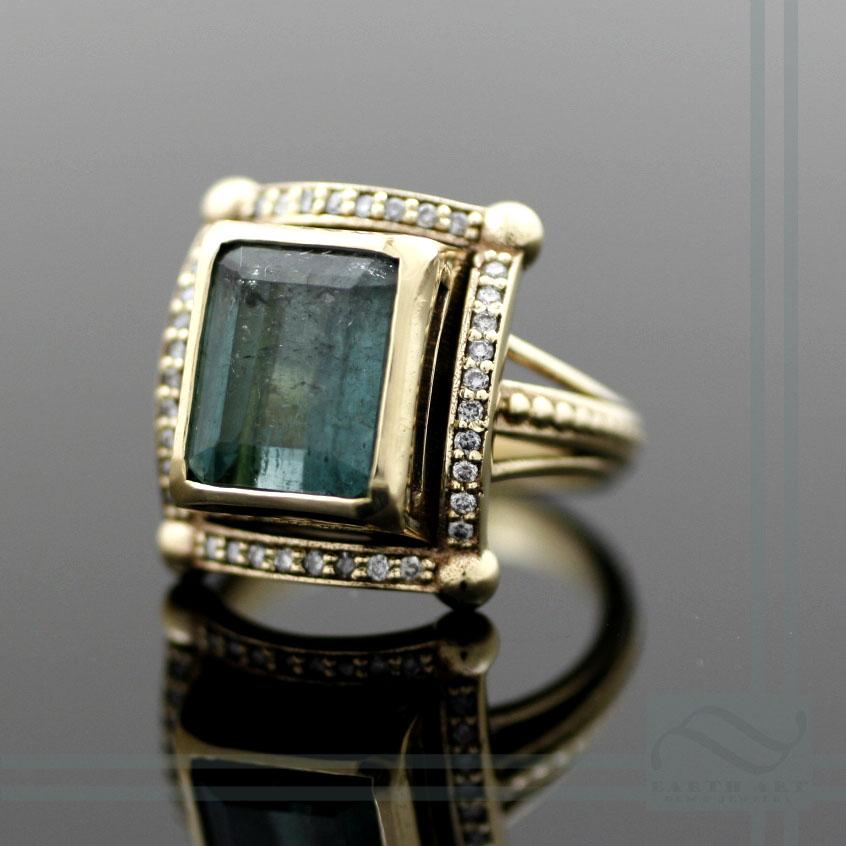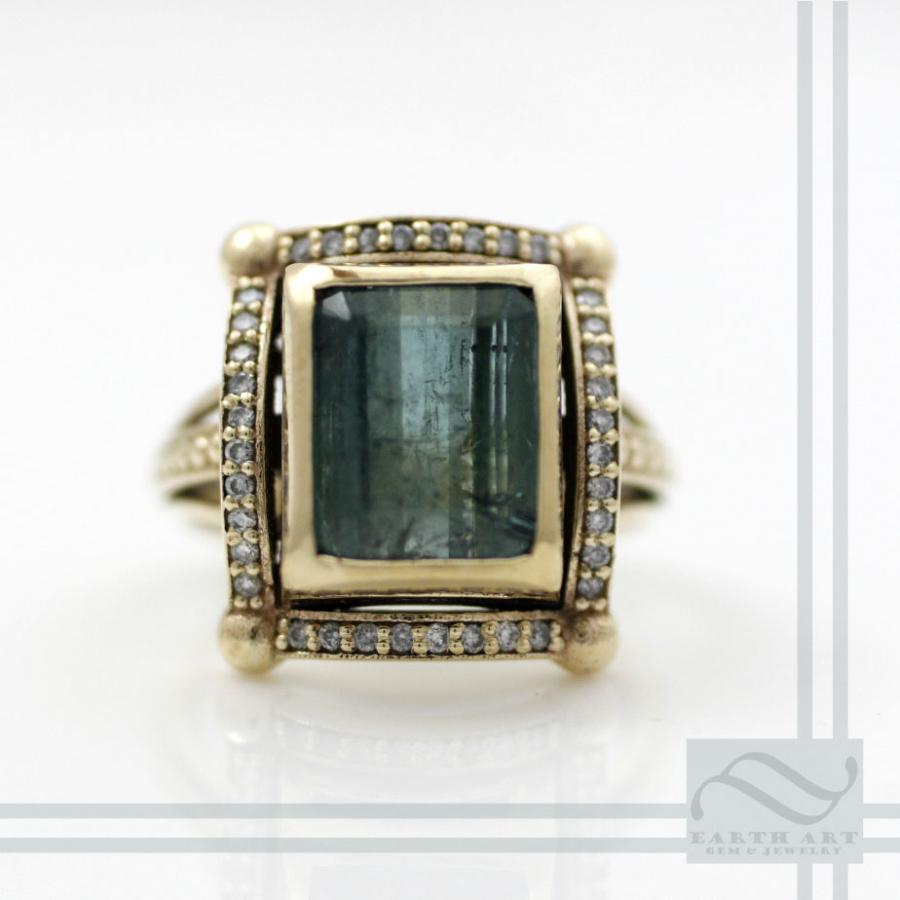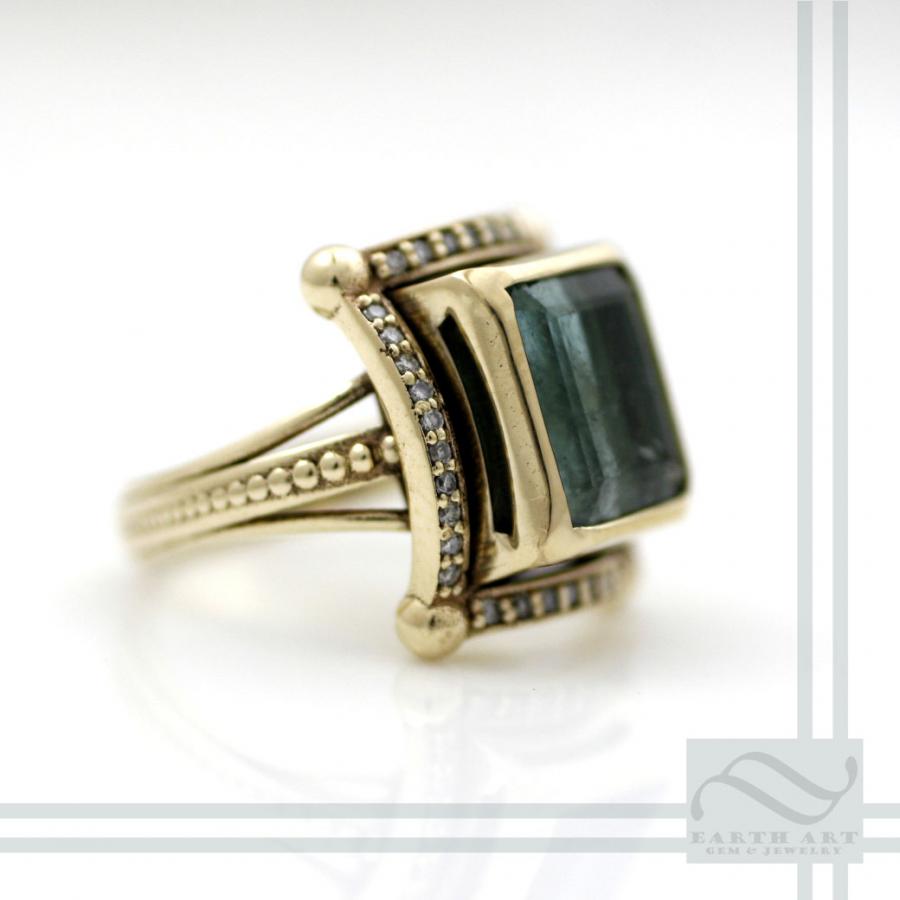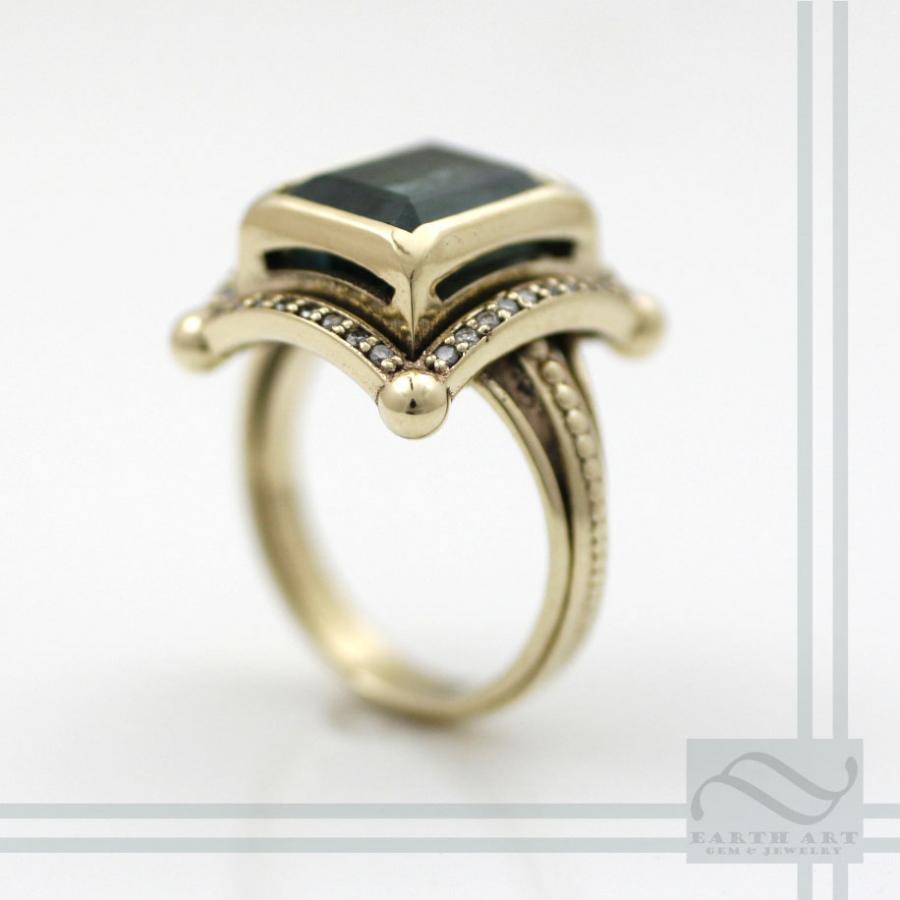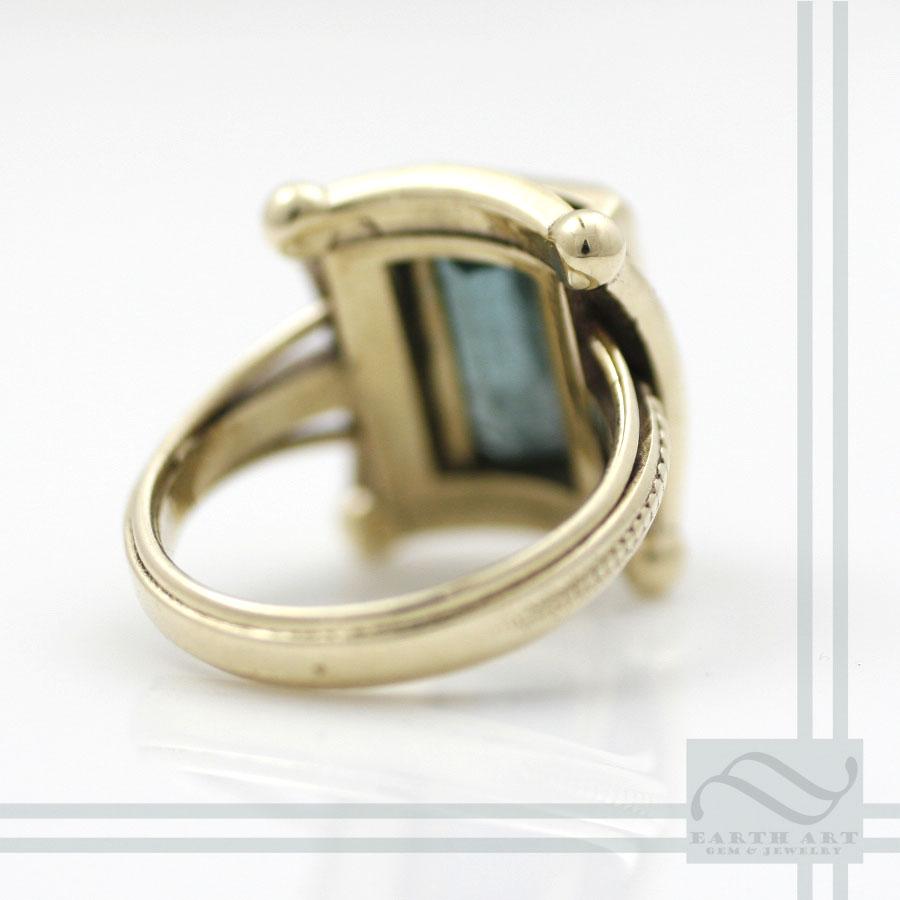 Stone Dimensions:
10.2mm x 8.8mm x 6.2mm deep
I chose this stone for its unique qualities: Deep seafoam green, multiple inclusions gives it depth and character, and the bar cut is thick and strong.

Not counting made to order items or custom work, this is the 800th unique ring I have made.  I wanted to create something special for my 800th piece and this result is something I couldn't be happier with.  The green in the tourmaline is just stunning against the warm tone of the yellow gold, and the diamonds dance and sparkle.  The ring has a timeless, heirloom like look to it.

Each diamond is a natural SI-2 white diamond, hand selected to match.  All hand set for a secure and tight fit. Afterwards I tested each stone twice and examined the ring under magnification to make sure everything was secure.

The entire ring is cast as a solid piece in 14k yellow gold, except for two 18k yellow gold bars soldered in place under the stone.  I used 18k here since the softer gold would conform to the base of the tourmaline as I set the ring of the bezel in place.

Much time and care has gone into the crafting of this ring and I hope that it will last a lifetime, if not more.