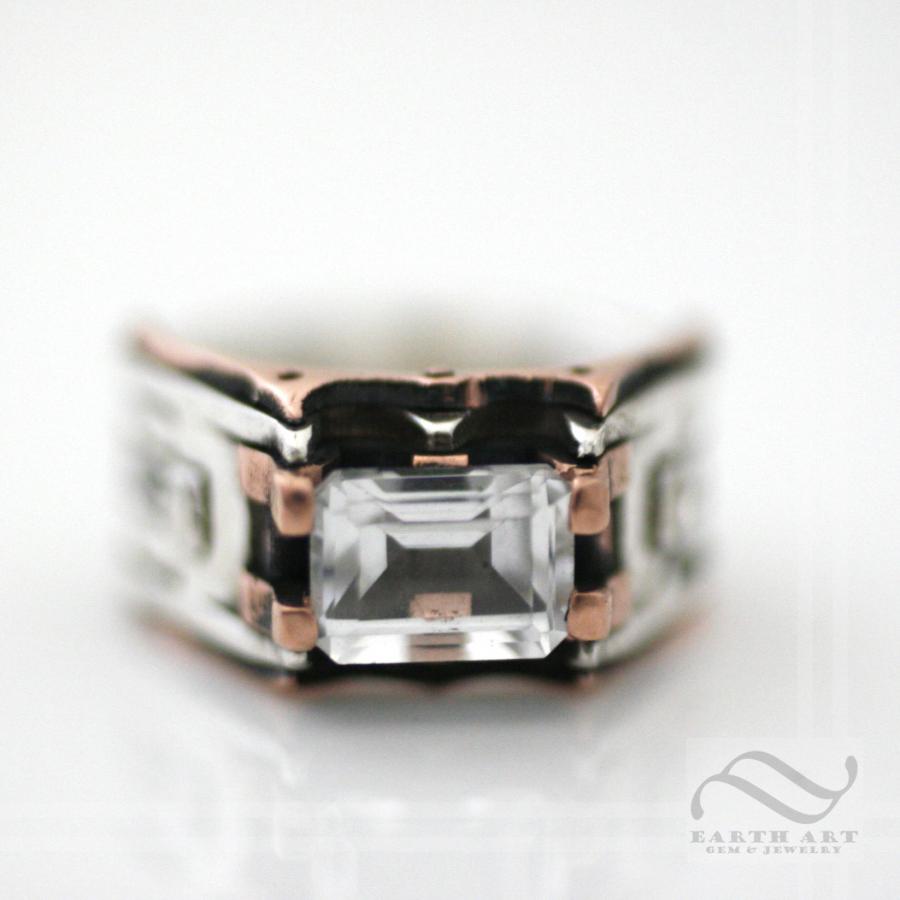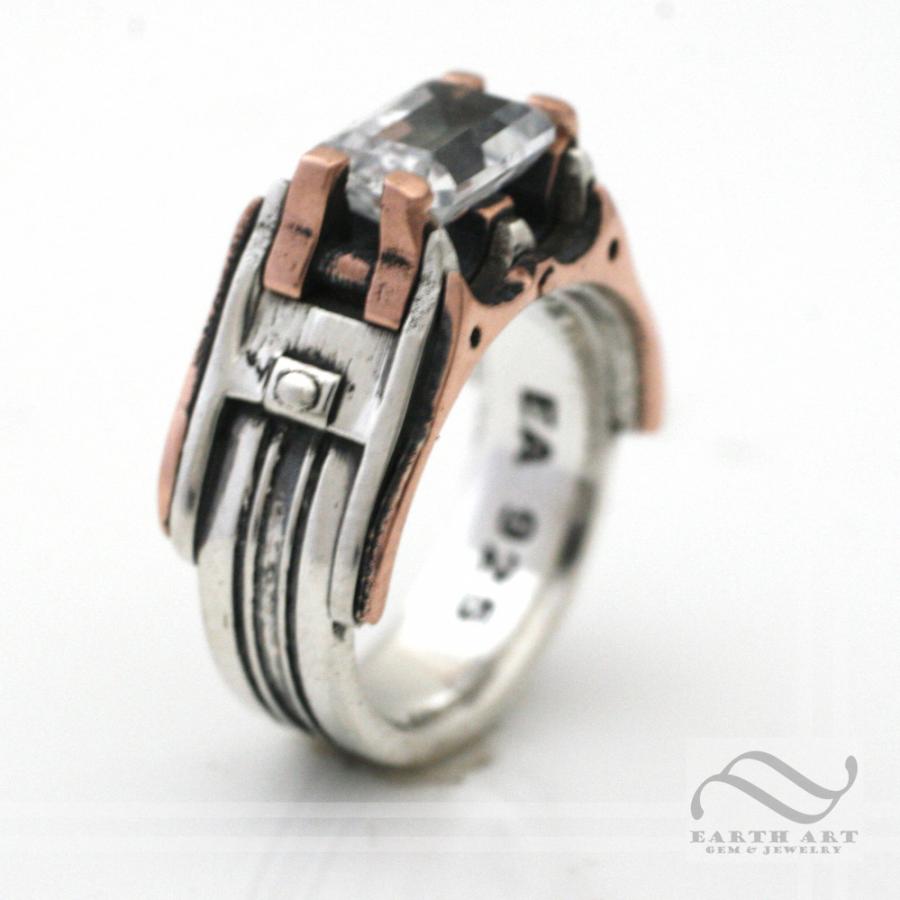 I've been doing variations on this design for a while now, but this is the first that I've used white topaz as the stone. I think it came out brilliantly! The white topaz contrasts well with the warm copper and is bolstered by the brilliant white sterling silver.
This ring is finished and you'll receive the exact ring pictured.
Features:
~6x8mm natural white topaz, emerald cut
~Solid sterling silver band with solid copper.
~Base of band is 6mm wide. Top of ring is 10.5mm wide.
~Solid, not hollowed out.
Thank you!
Cheers,
Austin
Curious about making something with this same theme? Send me a message