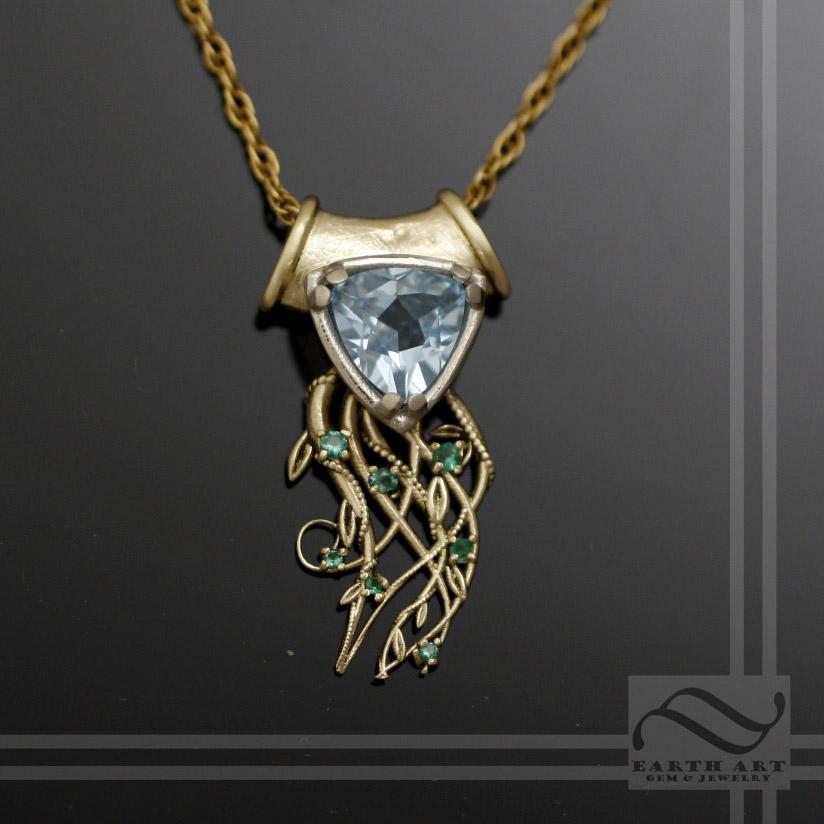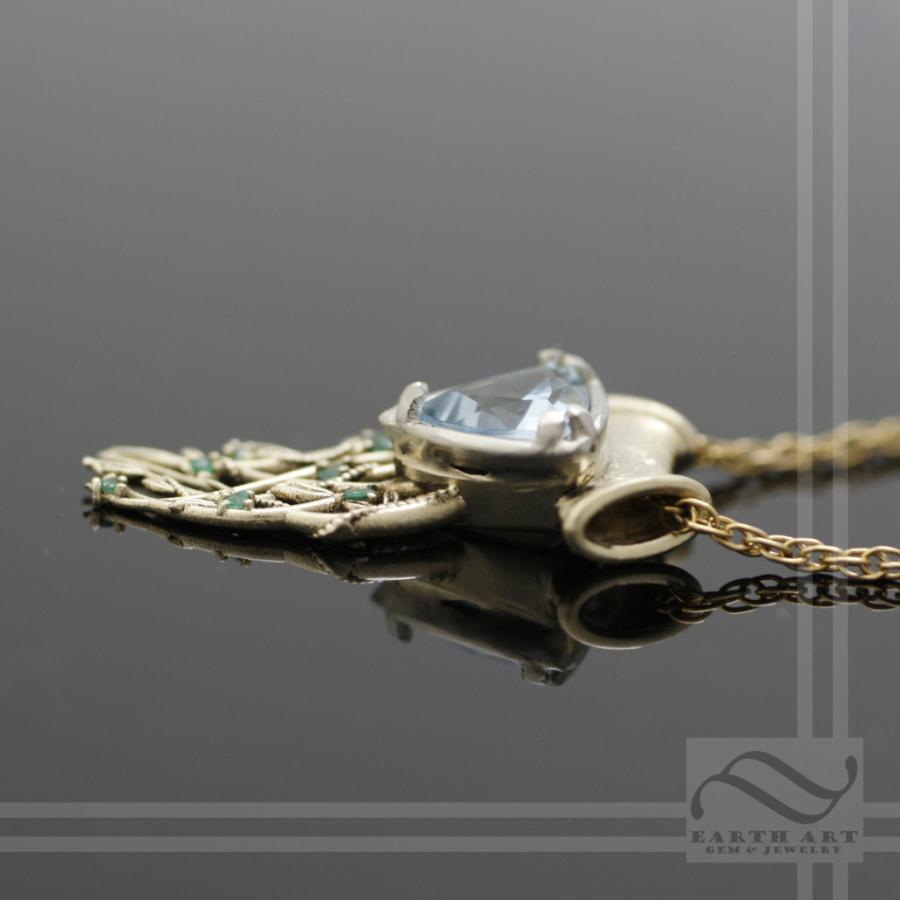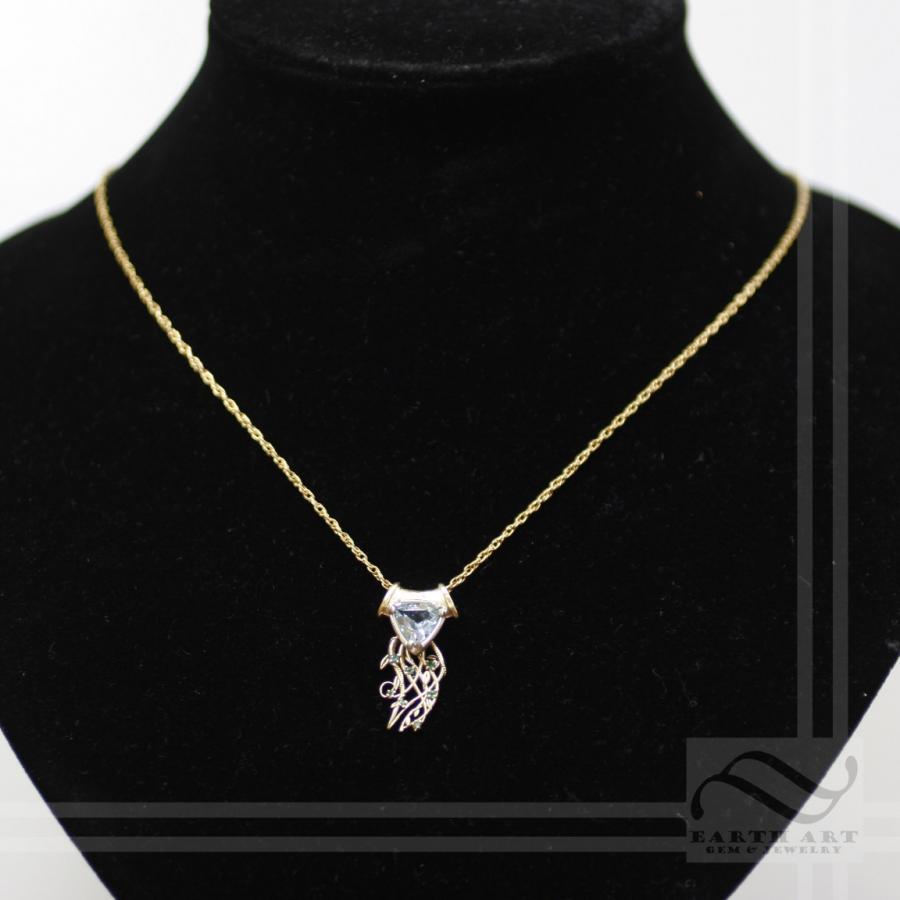 Setting Type:
14k White Gold
14k Yellow Gold
This pendant was created as part of a design competition.  The Challenge was to create a piece that embodied the transition from Winter to Spring.

I chose an edgy trillion topaz, set in 14k white gold prongs, to represent winter.  
Emerging from the base of the stone are tendril like vines of warm yellow gold, adorned with tiny leaves and natural emeralds.

The pendant is made from solid 14k yellow and white gold.  
It includes the gold filled chain seen in the pictures.