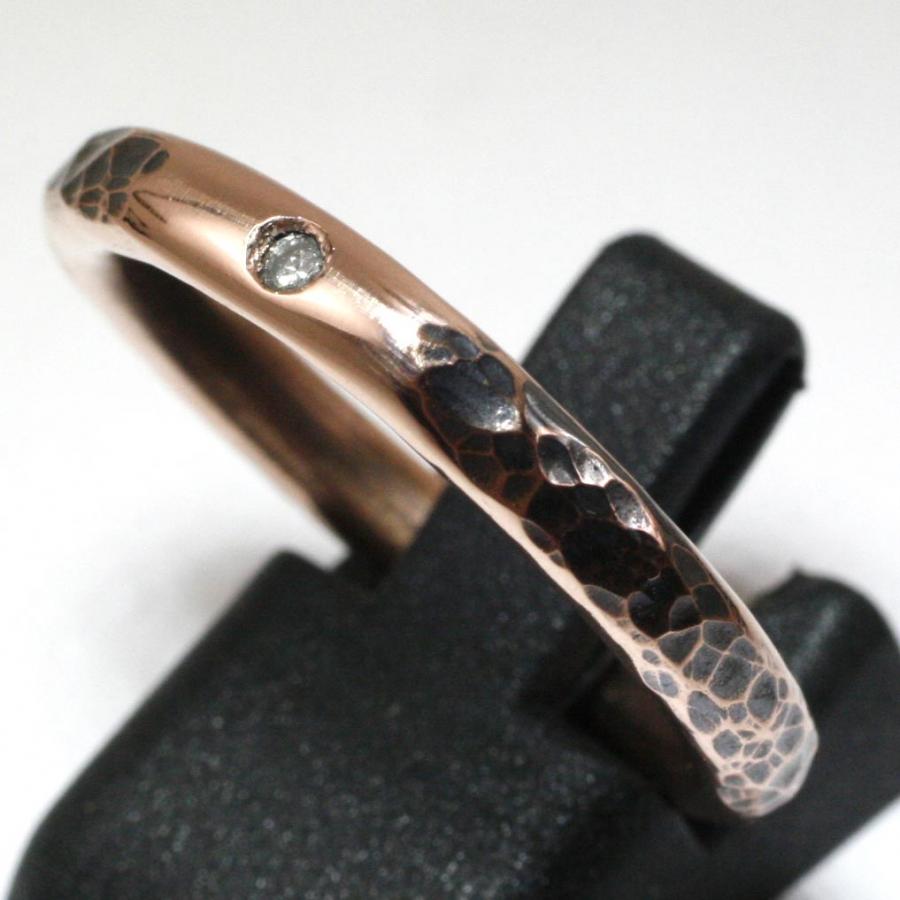 Copper is a rather non-traditional metal for jewelry... but it is catching on. Copper is also the traditional gift of the 7th wedding anniversary, along with wool. Of course more and more people are wearing copper on a day to day basis as well, even as wedding bands!This hand made ring is forged from solid copper. I have applied a hammered texture and then oxidized the exterior of the ring. Afterwards, the ridges are polished to highlight the texture. A seat for the diamond is then hand cut and set just below the surface of the ring. A final polish leaves the whole ring glowing with the warm color of copper.

I do not seal my rings, but most hobby stores will carry a jewelry metal sealer.

Yes, this is a natural diamond.