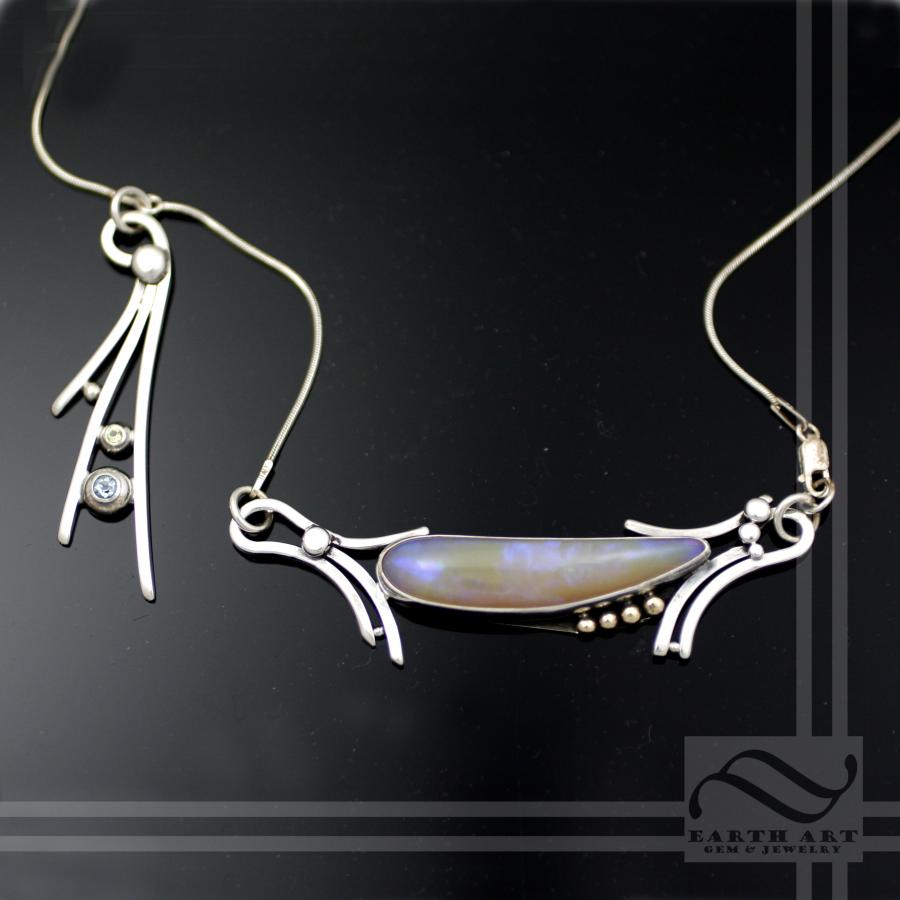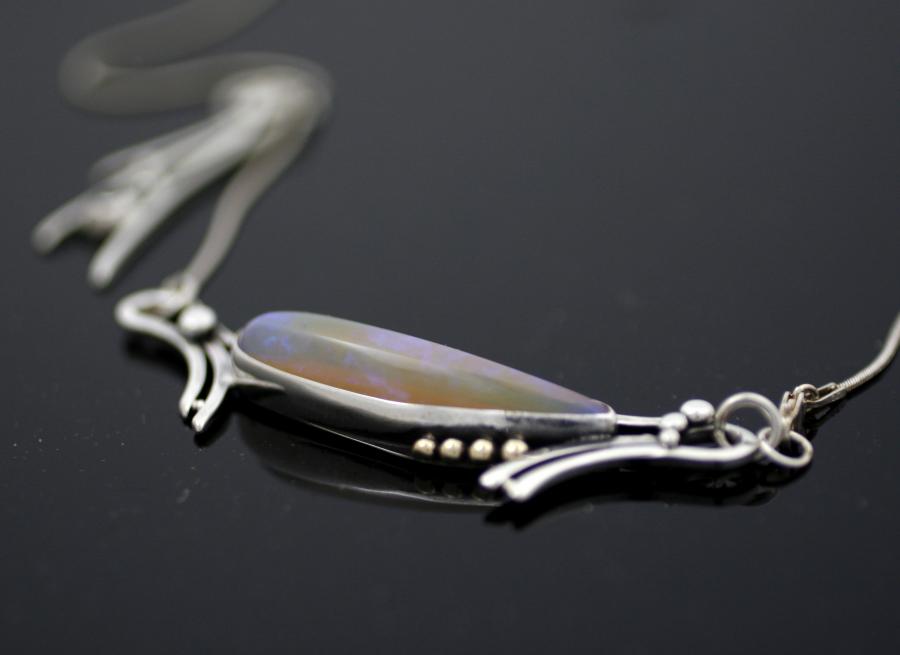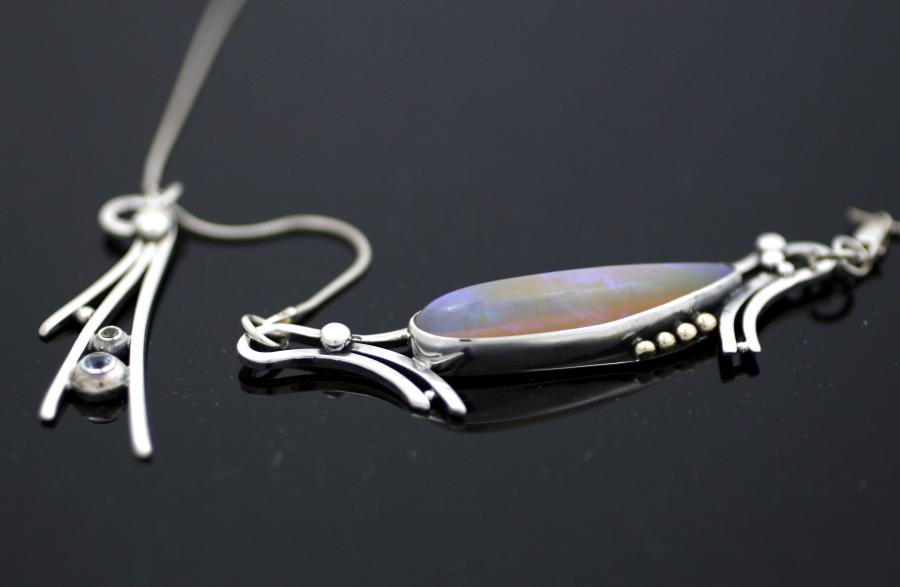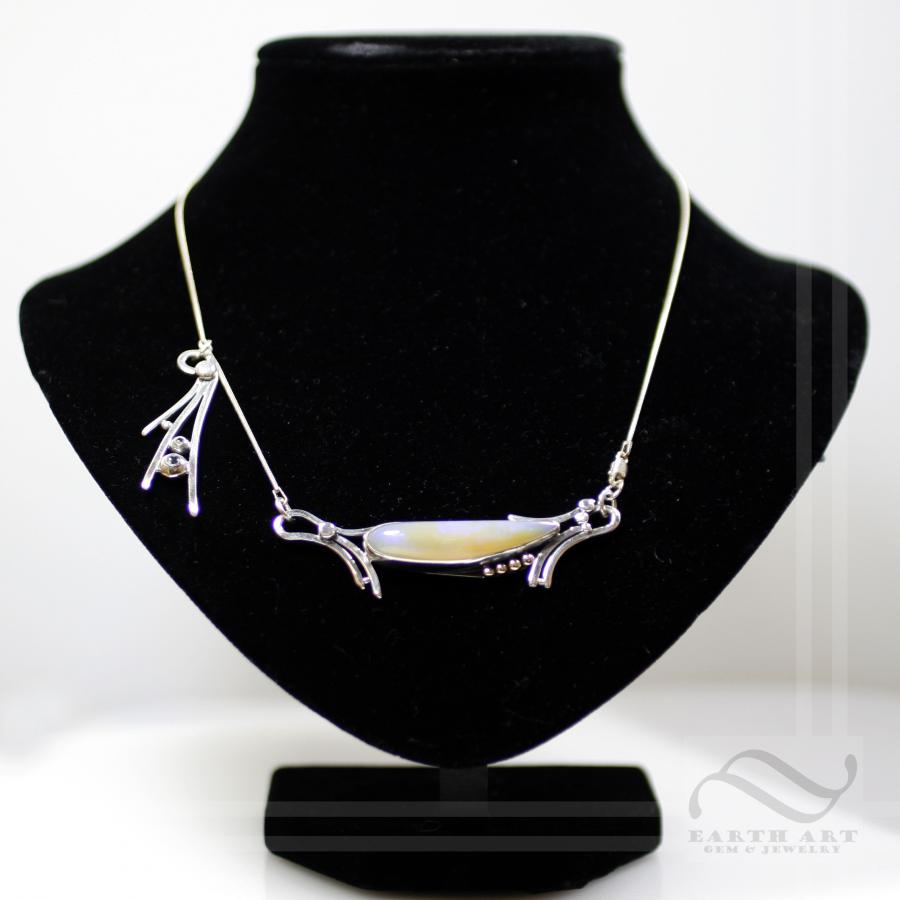 This two part pendant is a one-of-a-kind creation.

A crescent shape of opal, hand cut here in our shop, from a solid piece of beautiful Australian crystal opal.

Set in solid sterling silver, with four 14k yellow gold accent droplets.

An accent dangle is fashioned a few inches further up the chain, featuring a 3mm natural aquamarine and a 2mm natural peridot.  Stones selected to match the colors of the opal.

The clasp is located on the front, attaching to one side of the main opal pendant.