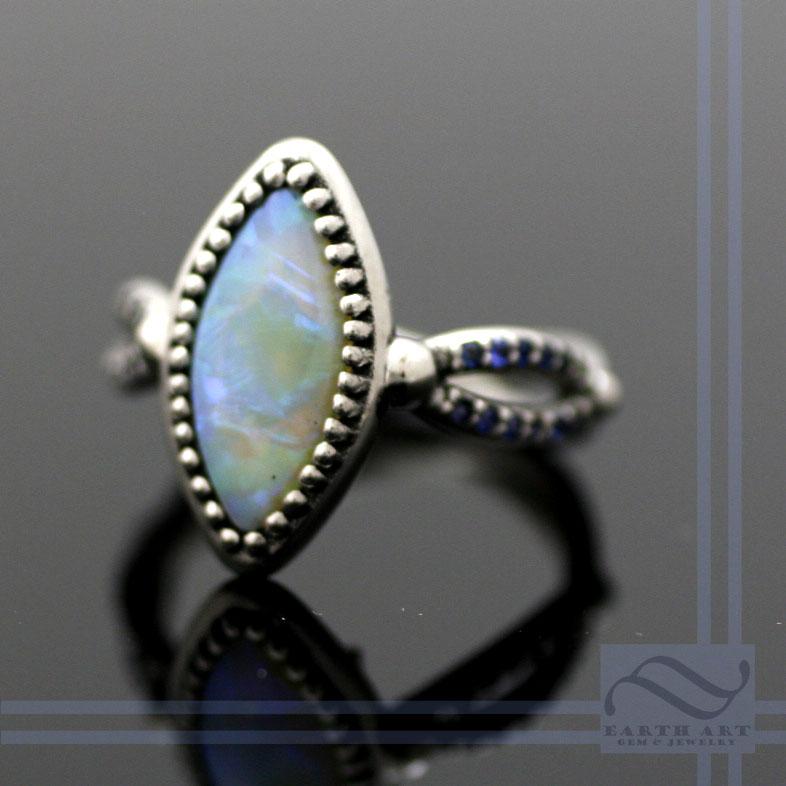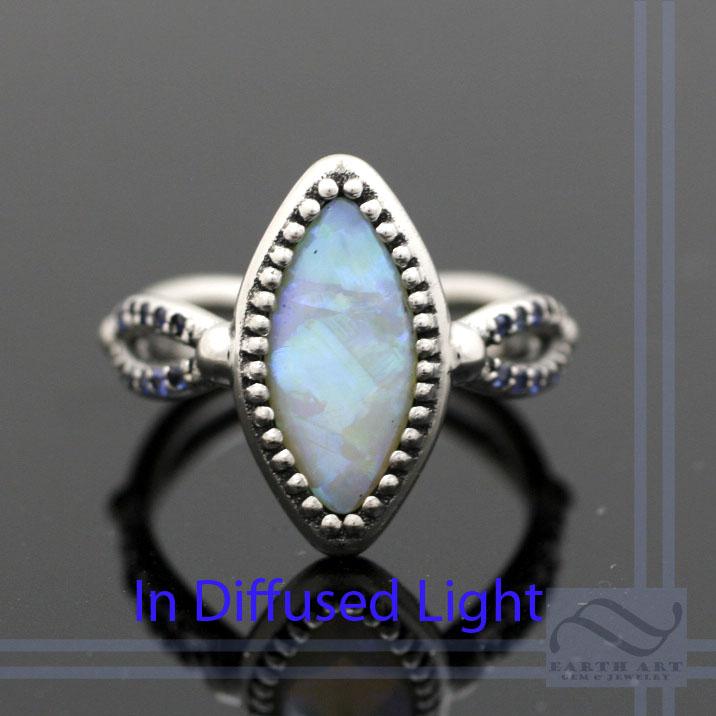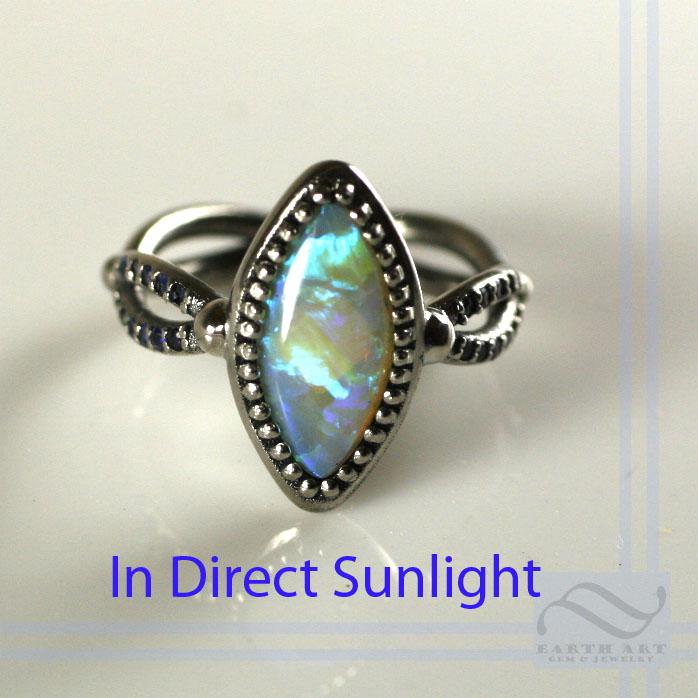 The soft hues of this opal remain dormant until hit with the suns rays.  this semi black opal has near electric fire in direct light, even indoor light.  Under diffused light, the fire of the opal retreats, like fire and water.

I do guarantee that you'll be happy with this stone, It is much better in person than what I was able to capture on camera.

The ring itself is made from solid 14k/palladium alloy, which is nickel free and hypoallergenic. I chose this alloy for its rich dark silver tone, it is much darker than standard white gold.

Along the sides of the ring are 24 little natural blue sapphires, each one is about 1.1mm, and they range from light to dark blue, but like the fire of the opal.

This is a one of a kind ring.