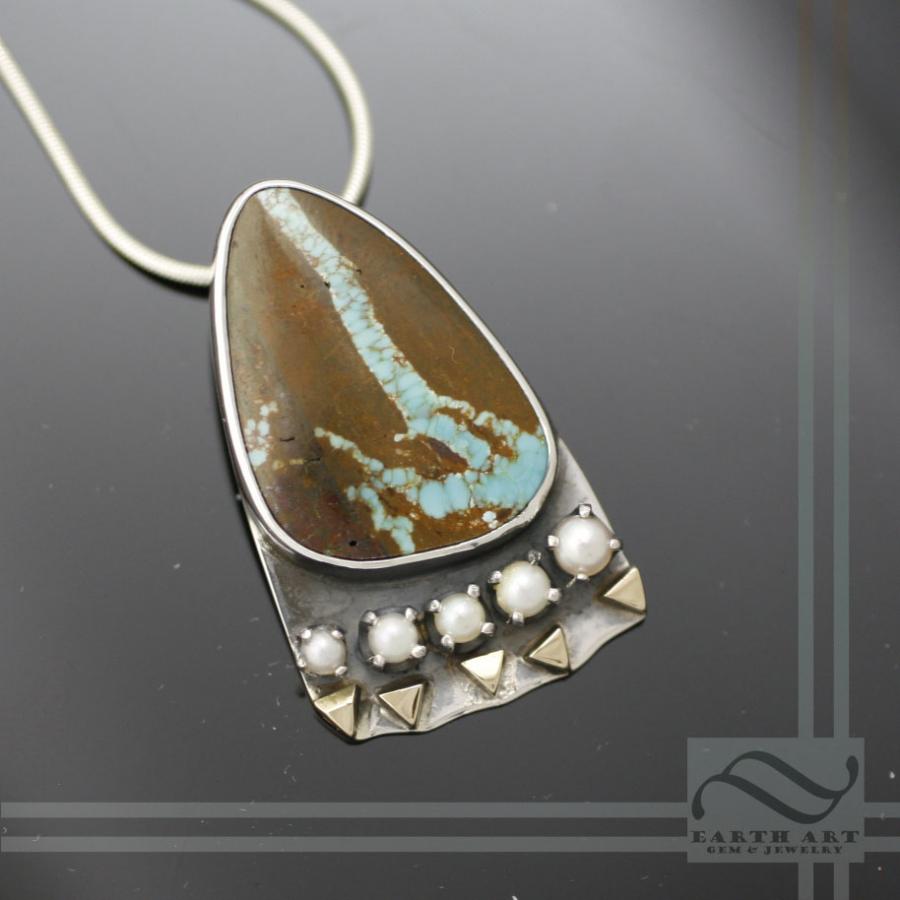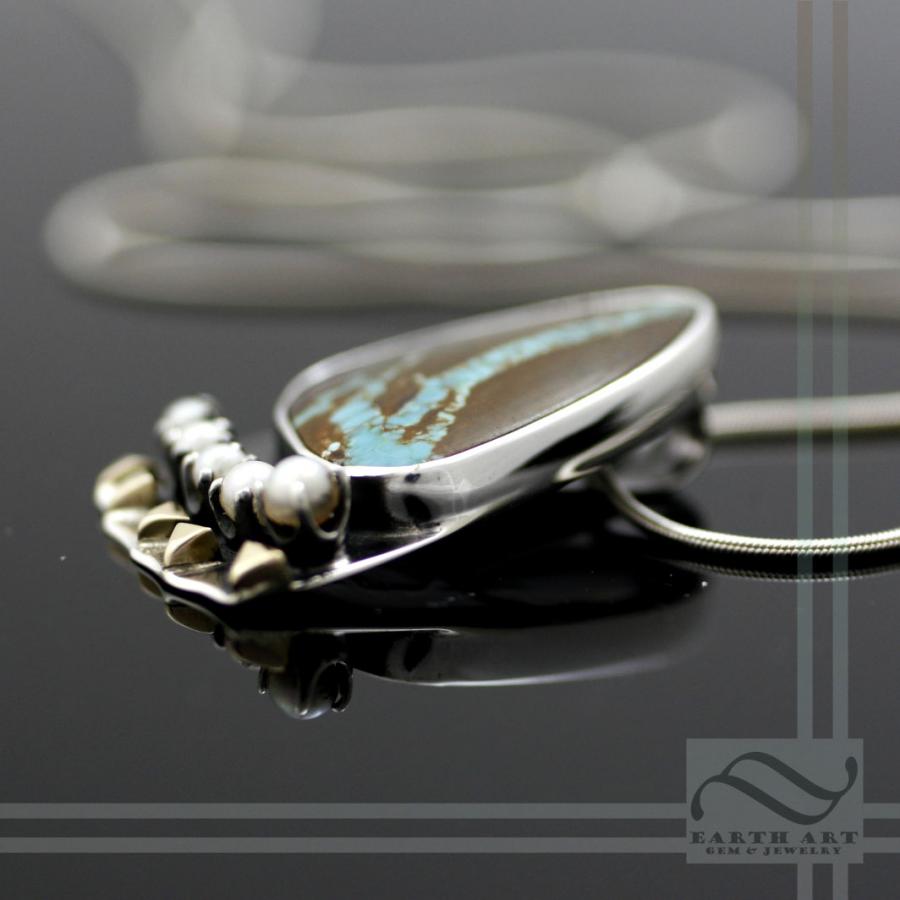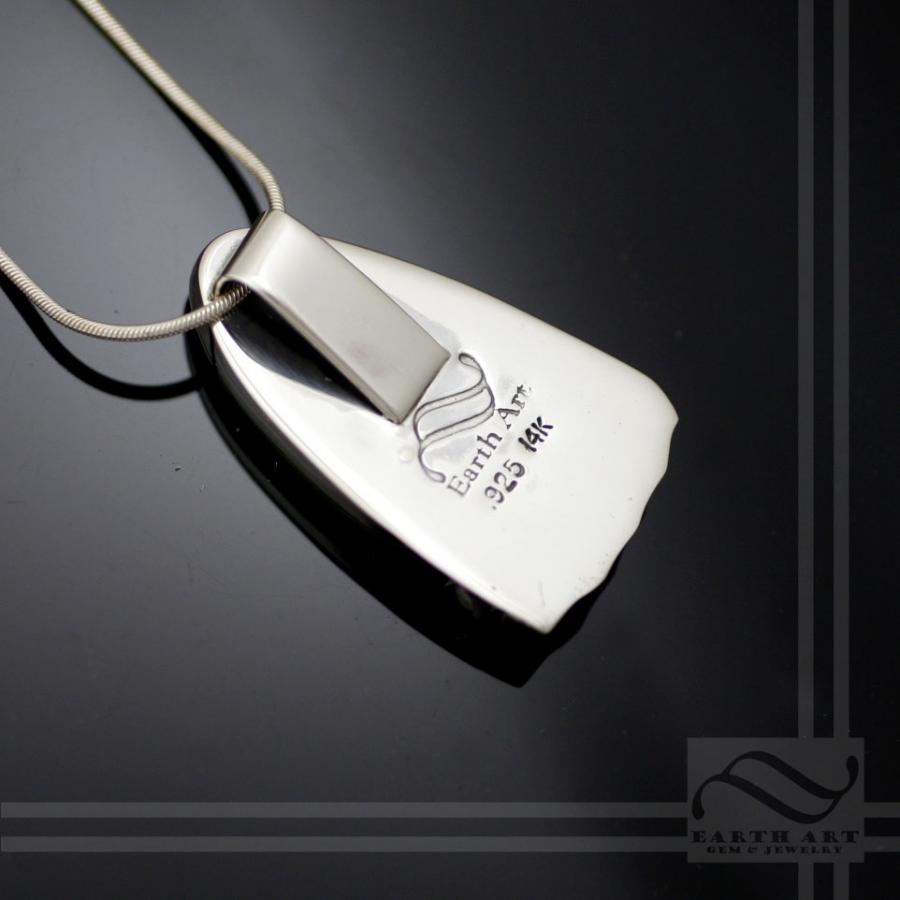 Getting back to my roots with this nature inspired pendant. I initially learned by reading about Native American silver working techniques, and developed my skills by making simple turquoise rings and pendants. Our name, "Earth Art" was developed due to my down home roots and simple yet provocative tastes in design.

This piece is about 1.25" long, and has a solid back, and is made from solid sterling silver. Each of the little claws is made from solid 14k yellow gold.

Forming each of the "balls" of the footprint are 5 vintage pearls. I do not know the origin or type of pearl. Each one was salvaged from an old piece of estate jewelry, and re-purposed for this pendant.

The turquoise is is from a mine called Number 8, located in Carlin, Nevada. The mine first opened n 1929 and over the next five years mined only 5000 pounds or material.this piece is called "Boulder turquoise" due to the cutters choice to leave much of the host rock in the stone, cutting to showcase the small vein of turquoise. The contrast against the brown is quite beautiful.

The pendant will come with a solid 24" sterling silver snake chain. Long enough for most people to pull the pendant on or off without using the clasp.