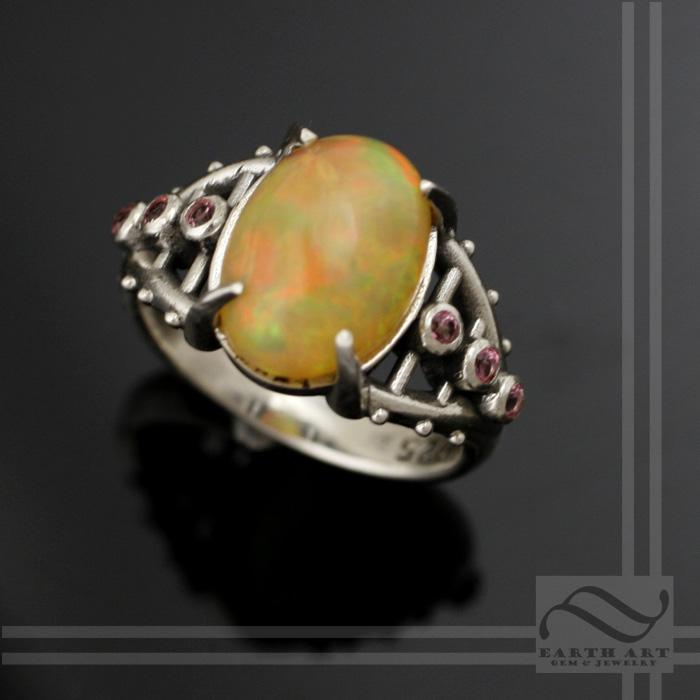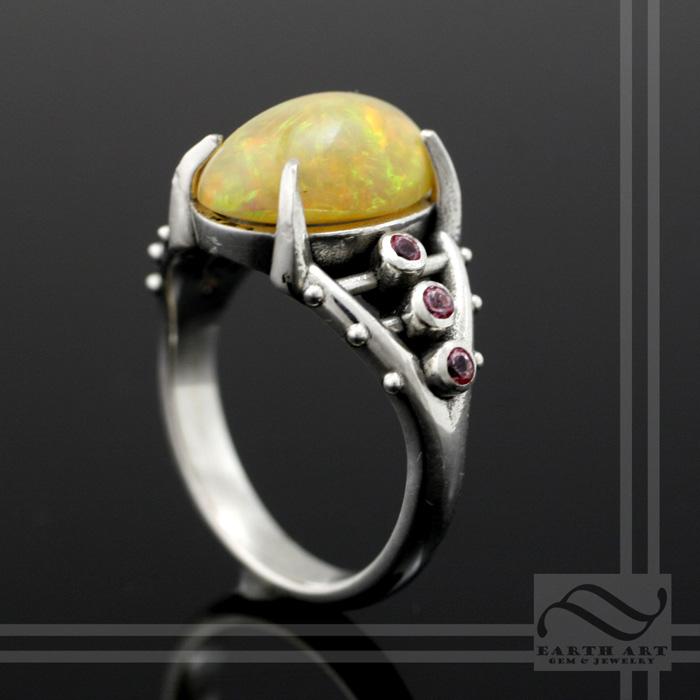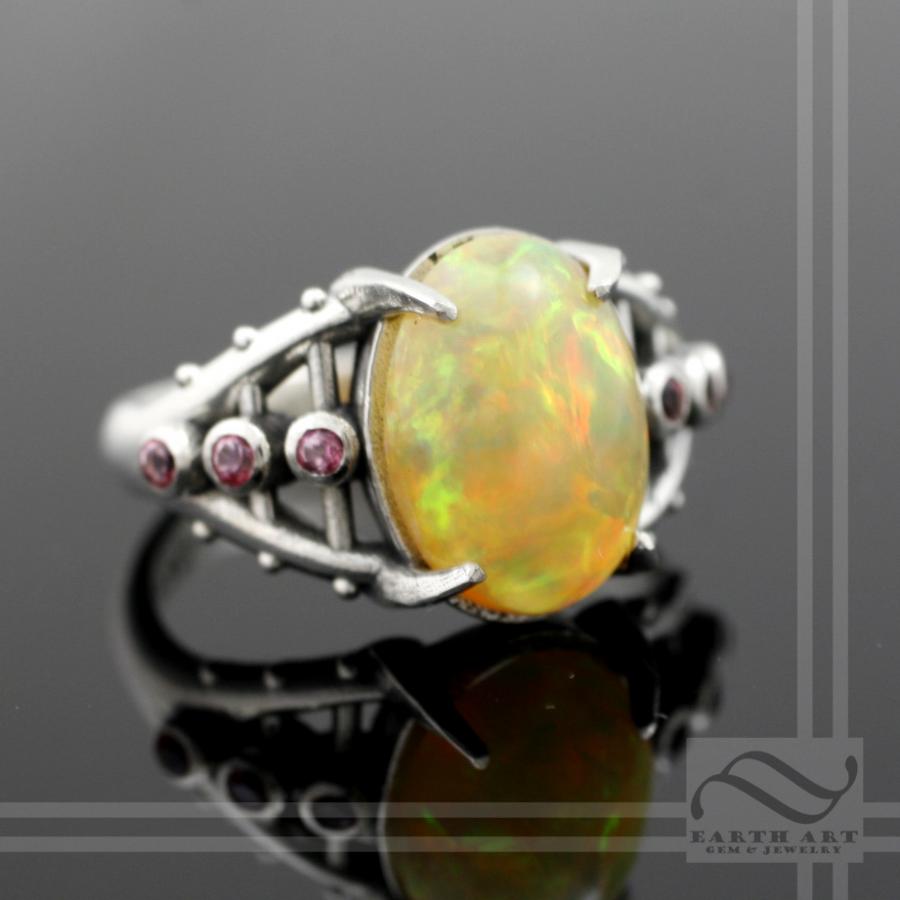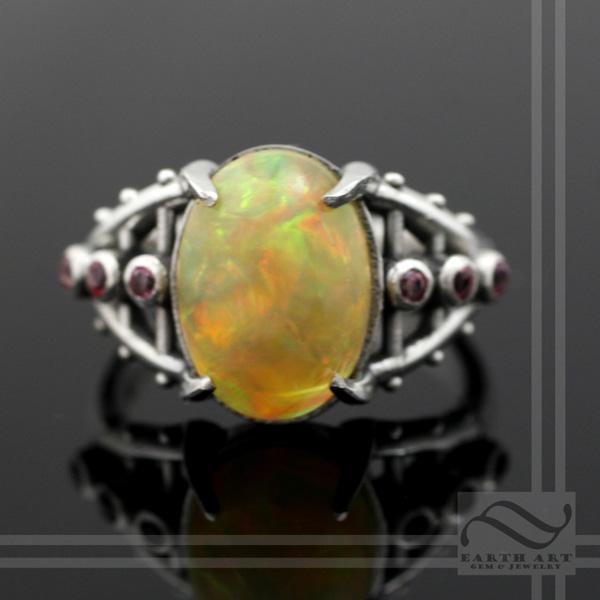 A bold colored ring! Featuring a larger 3 carat Ethiopian opal cabochon.  This stone is overflowing with a vibrant fall color palette, yellows, oranges, greens and reds! The color play rolls across the surface on all sides with no dead spots.

The sides of the ring each boast three- 1.75mm pink topaz stones to complement the bright colors of the opal.

The ring is crafted from solid sterling silver.

This is a one of a kind design.

Cheers,
Austin
Note: Ethiopian opal does have good color play! To keep the opal looks its best, it is recommended that you remove the ring when in prolonged contact with water, such as washing dishes, or swimming.