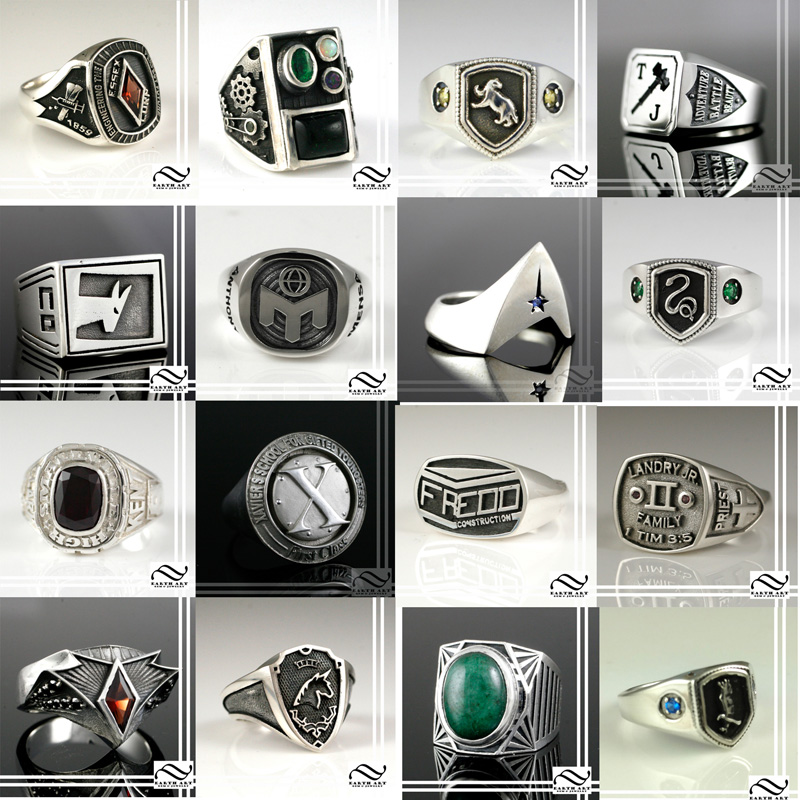 This is a small collection of signet rings I crafted to order in 2016.  This was only a small selection too I think Ssignets are making a comeback!
These include fan inspired work from the following:
Smallville
Harry Potter
Star Trek
and More!
I can reproduce most of these again. Or you can comission your own custom signet ring.  To get started send me a custom order request with the details of what you would like made.