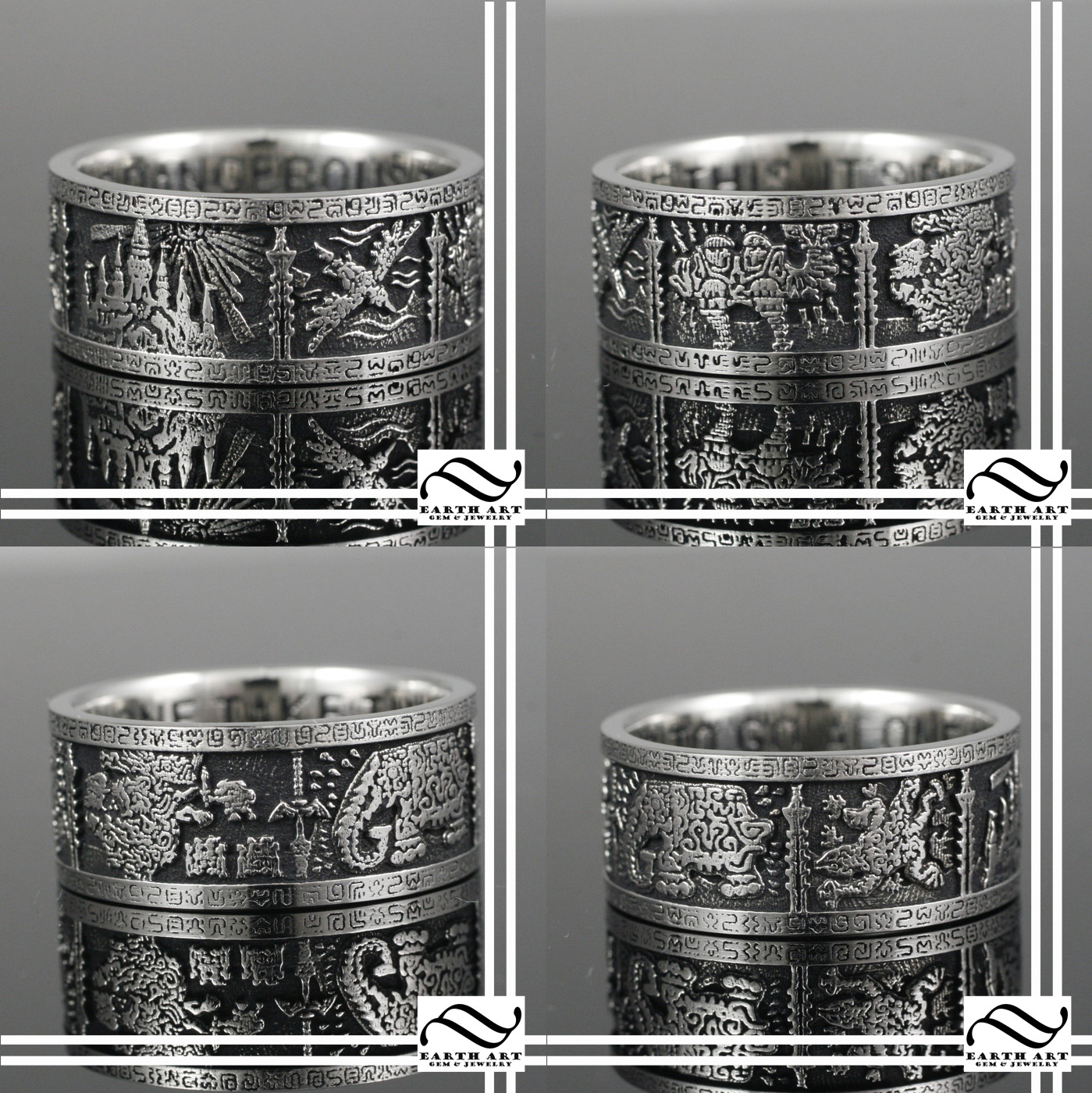 This amazingly detailed ring was crafted based on an image from the Zelda: The Breath of the Wild game.  The ring features the four beasts as well as two guardians and Ganon in the heat of battle with Link and Zelda.  Each beast has its elemental power radiating out from it.  The Great Sword is also located at the base of the ring.  On the front the Castle takes center stage.
Along each outer ring are two phrases each one written in Hyrule text:
A sword wields no strength unless that hand that holds it has courage
Have the courage to seek the wisdom that will grant you power
The inside of the ring has this quote in 8-bit style text: It's dangerous to go alone! Take this
There was also a personal engraving added as well.
The ring was crafted as a custom wedding band made in solid palladium with a slight antiquing process performed to the metal to give the background additional contrast against the foreground.