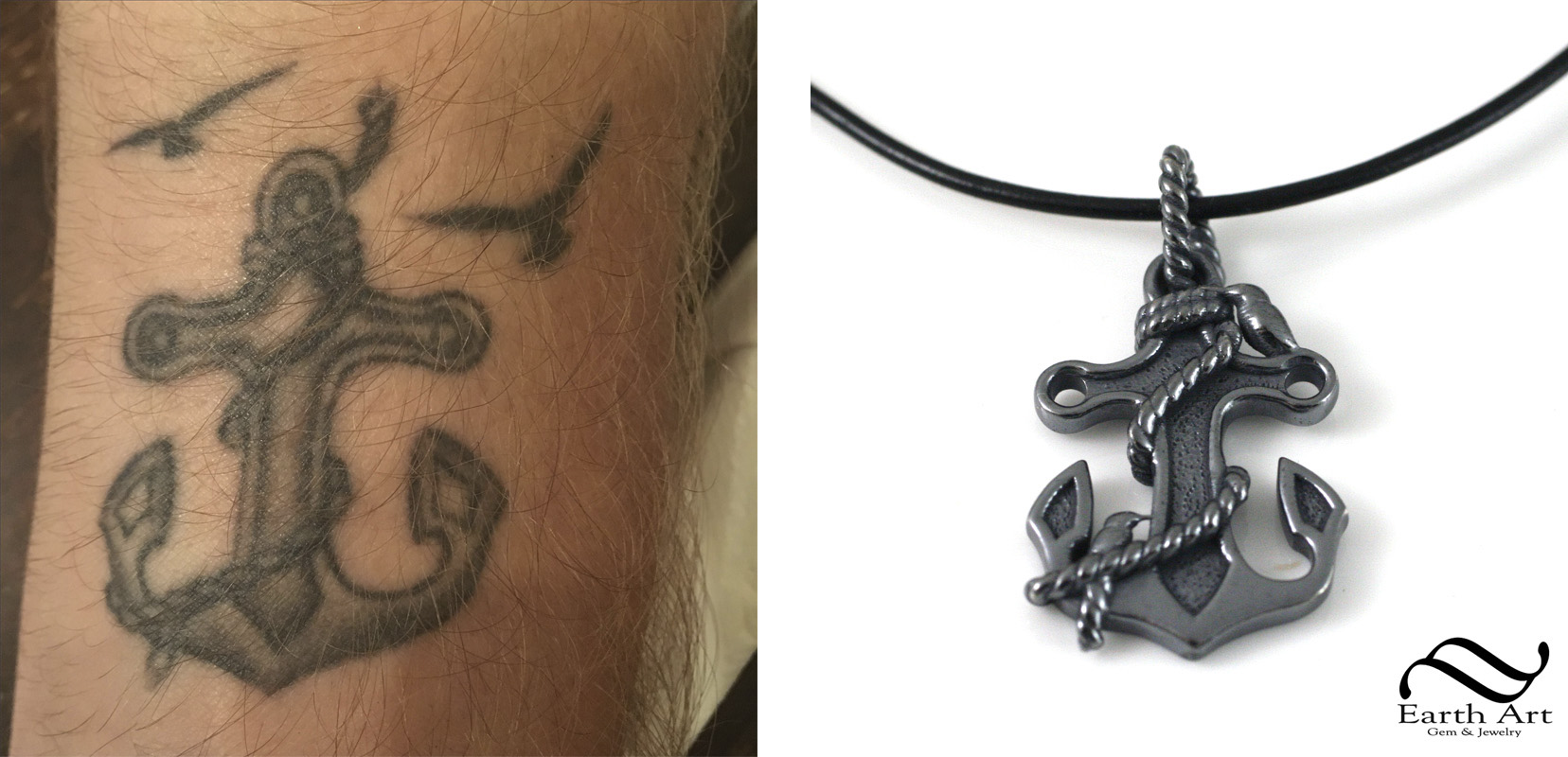 This piece had was one that had a lot of little odd twists :)
First, the customer said that none of the other jewelers she asked could relicate the design.  Which to me is odd, as the design is not very complex.
Next: She said that she wanted the two birds added to the design... no other direction given there.  So, I chose to make two king fishers.  Not sure why, but oddly, they kept showing up in my life for random reasons, a museum staff member poined one out to my wife, and I had a dream about one.  When I showed her the design, and said what kind of bird they were, she said that I could not have possibly picked a more perfect bird to use.  Didn't say why, but I saw that as a good sign.
And then we had the gfinished piece, which totalyl blew her away! Very well detailed, and exactly what she wanted, and had more or less given up hope to ever achieve.
All I know, is that the tattoo was actually a replica of a particular pendant that was owned by a person close to the person who has the tatto.  The owner of the origianl pendant had passed away.  The woman ordering the pendant was ordering it for the person who had the tat as a gift.  Whew!  And to top it all off, she told me that the exact day that I finished the piece, was the anniversary of the original persons passing.