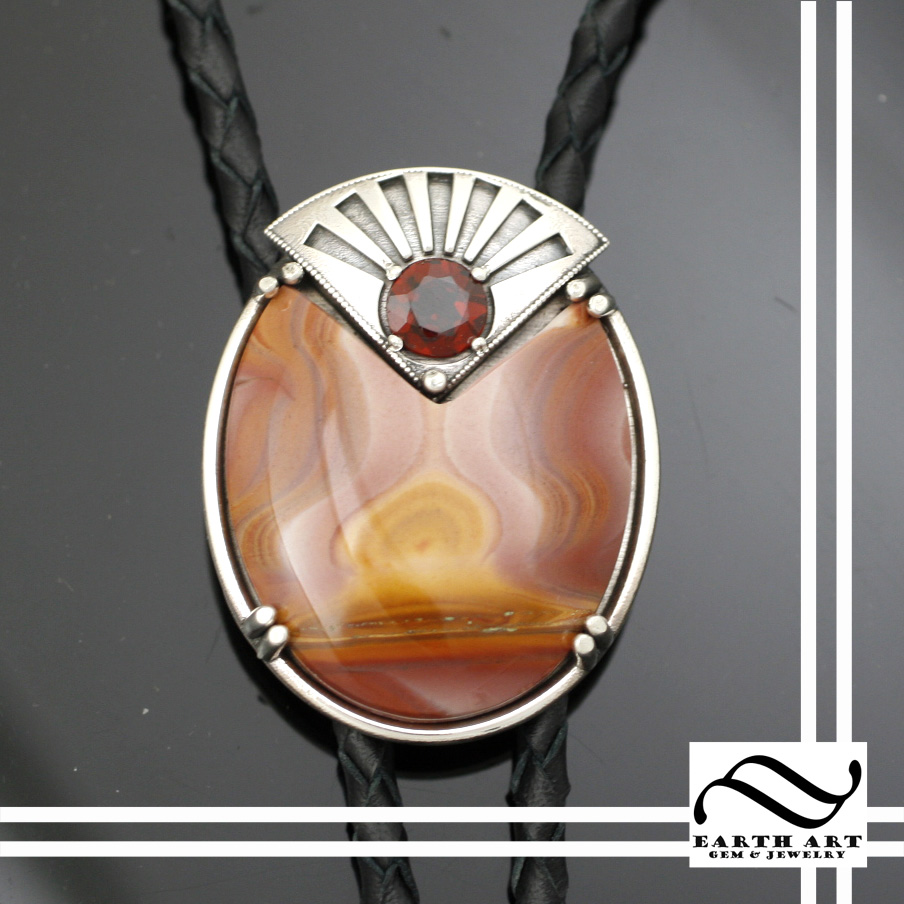 The customer brought me an old bolo tie that was a plain pre-made gold plated setting and had this beautiful jasper cabochon in it.  He asked if I could remove the stone and also add a garnet stone to the bolo somehow.  We drew up a few designs together before coming up with the idea to cut the stone to allow for a place to add the large garnet.  I added some sun rays in relief.  To me it looks like the sun setting over a sandy beach. The entire bolo was carved in wax and then cast as a single piece.  I hand formed the bolo clasp and soldered it to the back and then oxidized and polished the entire piece to a beautiful shine.  We chose a braided black leather chord with silver tips for the tie.  Here is an email which the customer sent me several days later after they had been wearing it for a few days:
Austin
Just had to tell you how much Keith is enjoying his Bolo tie.  He wears it every day even though we are only at home.  When we go out people tell him what a nice Bolo tie he has.  Two college girls complimented him at the fair.  That really made him feel good!
Thanks for creating such a nice piece.