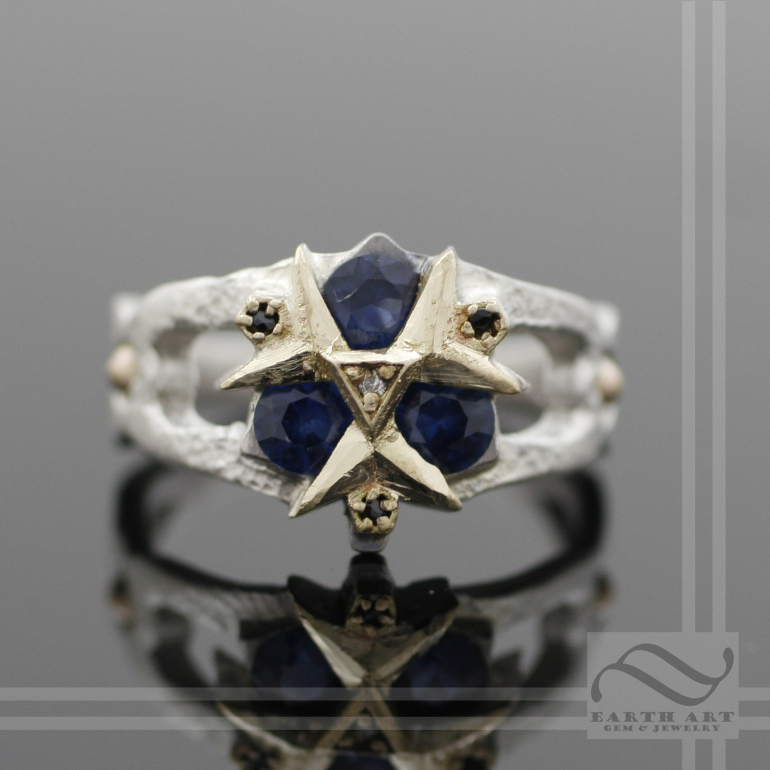 A simple and rustic tribute to the Zoras sapphire from Zelda.  In the game this stone is actually an engagement piece. Makes it a fitting engagement ring!
This piece was crafted in solid sterling silver and yellow gold. Set with 3 natural sapphires black and white diamonds.
Given a rustic finish on the band.