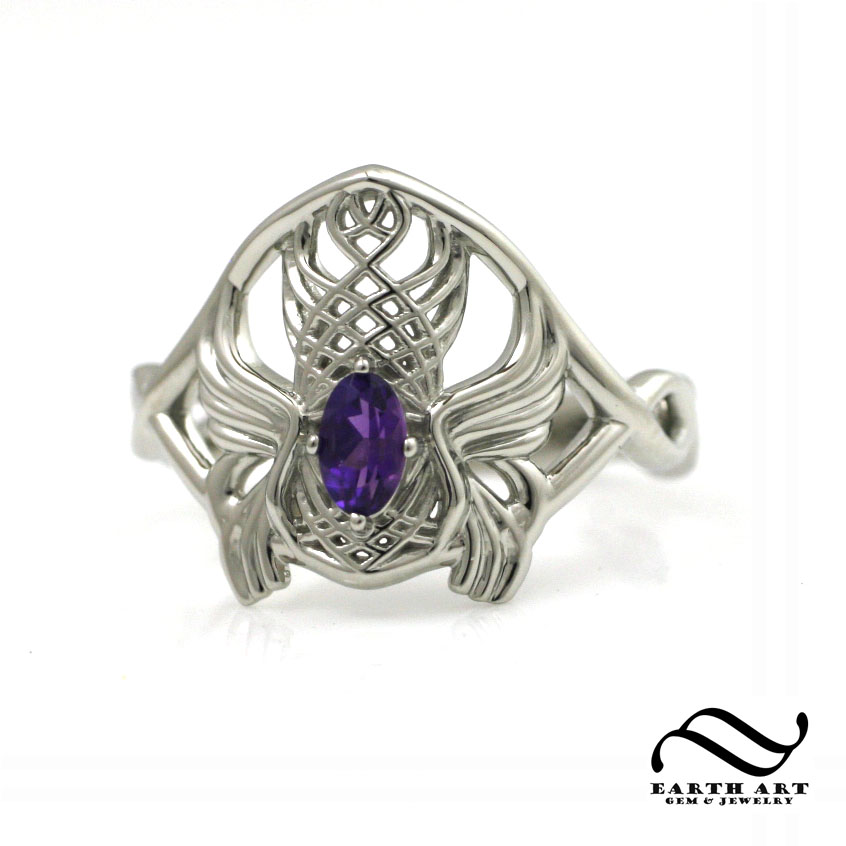 I think most of us watched either She-Ra or He-Man when we were growing up or at least my generation was big into it.  I even dressed up as the Battlecat one year!
So it was especially fun to get to design and create this amazing piece: Based on the She-ra Helm made in solid white gold and with a natural amethyst center stone.
Very ornate but well worth the effort.