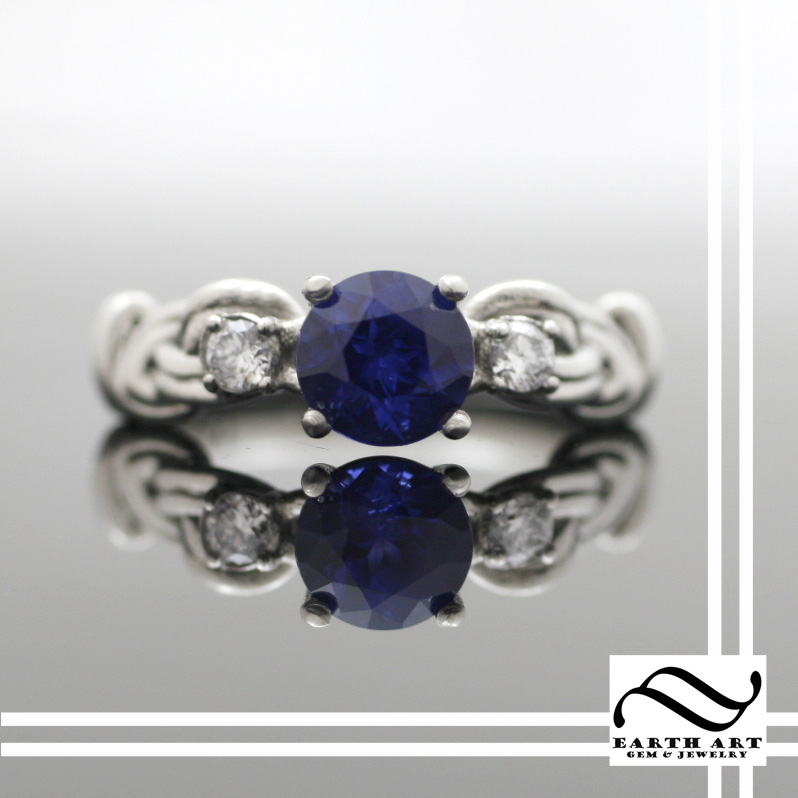 An engagement ring for Climbers!  Both living in Australia at the time of the order so all communications were done through email.  The ring was designed to look like two figure 8 knots.  One on each side of the ring.  Their loops encircle the base of the center stone. Set at the base of each loop is also a small white natural diamond.
The main stone is a natural blue Ceylon Sapphire.  Selected from dozens of candidates for its rich blue color and natural brilliance.
The ring is crafted in 950 platinum a strong and sturdy metal perfect for engagement rings for its strength and hypoallergenic properties.