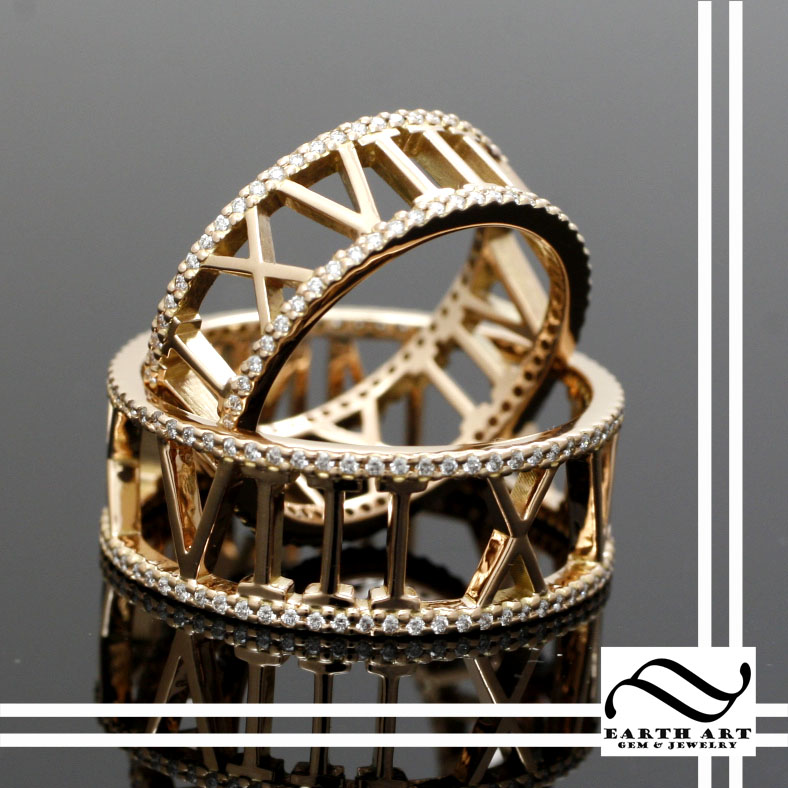 These rings were a set of wedding bands for a couple travelling from overseas.  Originally that had wanted to purchase a set of similar rings from a major retailer. Unfortunately that seller was not able to complete a custom order in the 4 weeks remaining before the couple had to return home. So they asked me to make them instead.  Several weeks later I had them finished and they even took a detour in their road trip to come pick them up in person!
The rings are solid 18k rose gold and feature over 200 diamonds between the two rings.
In the case of these two rings the couple dictated which roman numerals they wanted on the rings. But any one that wants to order a ring (or two) can customize this part of the ringas well as the metal type and color and also change the diamonds to gemstones such as sapphires emeralds or rubies or omit them completely.
The starting price is for a ring with no stones is $1500.  A diamond ring starts at $3000