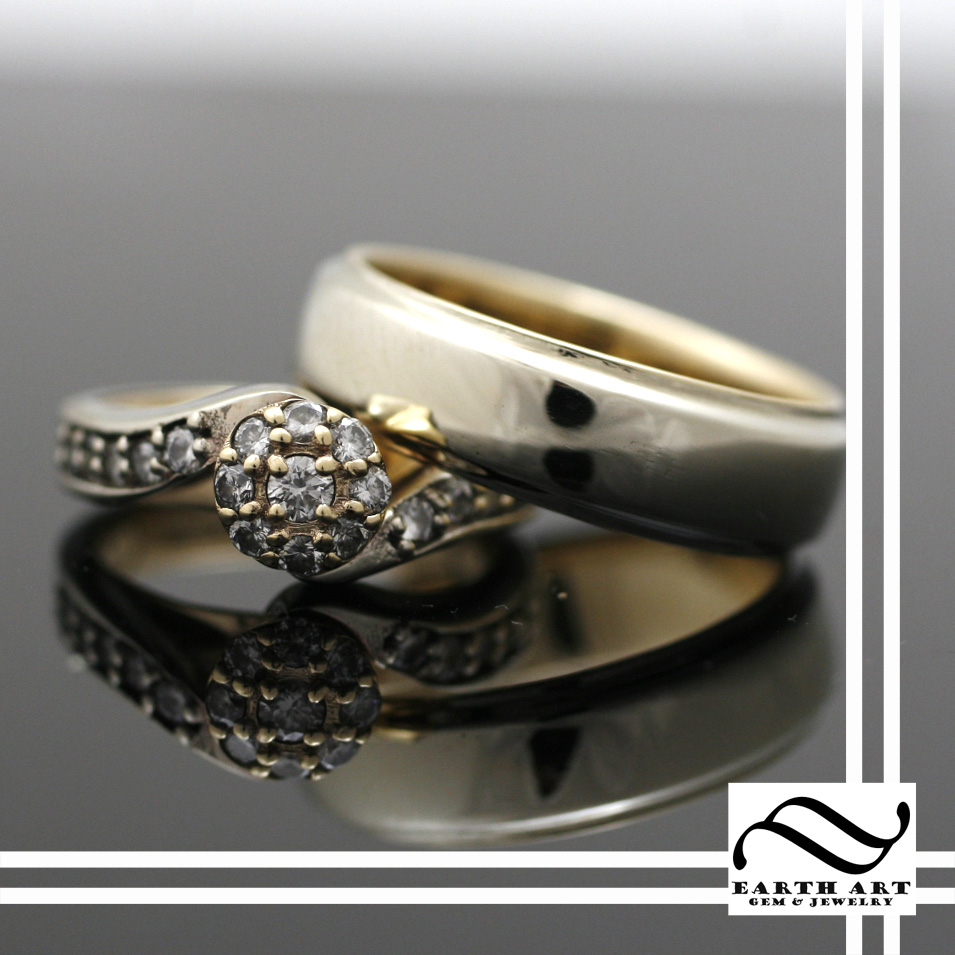 This project was a lot of fun.  I got to meet the couple and work with them on the design of the rings and also recycle some old family rings directly into their new rings.  We also chose tore-use the diamonds from a family ring to use in the new engagement ring.  This added some design challenges but also added a special meaning and background story for the ring.  Both rings use a mixture of partially recycled yellow and white gold and new yellow and white gold to help strengthen the alloy.  The two tone rings were designed to be complementary yet individual in style.  The ladies engagement ring also features an engraving on the inside that mimics the design of her mother's ring.Here is what the customer had to say once she got to see the rings:
The ring is beautifull!!! Thank you so much for making this process so enjoyable and fun! Your great communication throughout and quick turnaround time really impressed us both and allowed us to relax and not stress about the outcome.  Please let me know where I can share my story and post some glowing reviews of your work!! I'll also be contacting you in a couple of months to have my wedding ring made :-).
Thanks again! You're the best.
-K of San Luis Obispo