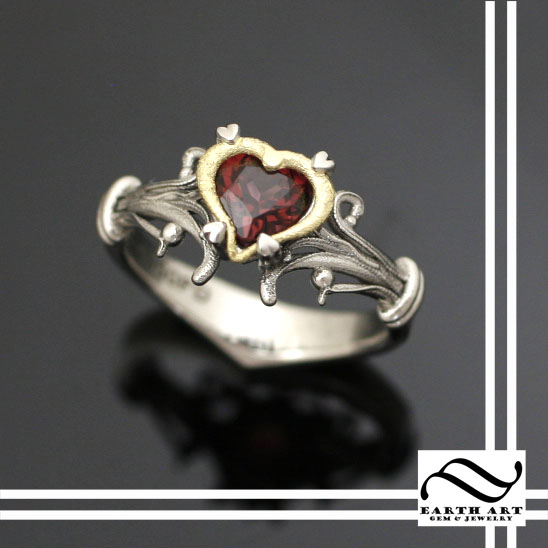 Palladium + 18k yellow gold + rhodolite garnet

Based off of the Legend of Zelda: Twilight Princess. Even each of the 4 prongs are in the shapes of little hearts 

I wanted to create something more feminine delicate and organic looking for this updated ring.

The bottom of the ring shank has a small triangular bump out and has a triforce symbol engraved into it.

This ring was a custom order.  If you'd like to have your own version of this ring custom created for you please contact me.
After the customer gave this ring to his Girlfrind he sent me this message:
I've never seen her as happy as she was that night. She took one look and instantly teared up. That was well over a week ago and she still talks about how perfect the ring is. According to her this was what she had been imagining. I look forward to doing more business with you in the future. Thank you again for all your hard work and dedication. This wouldn't have happened without you. I cannot express how grateful I am that you could help me with this. Thanks again.
~AFP