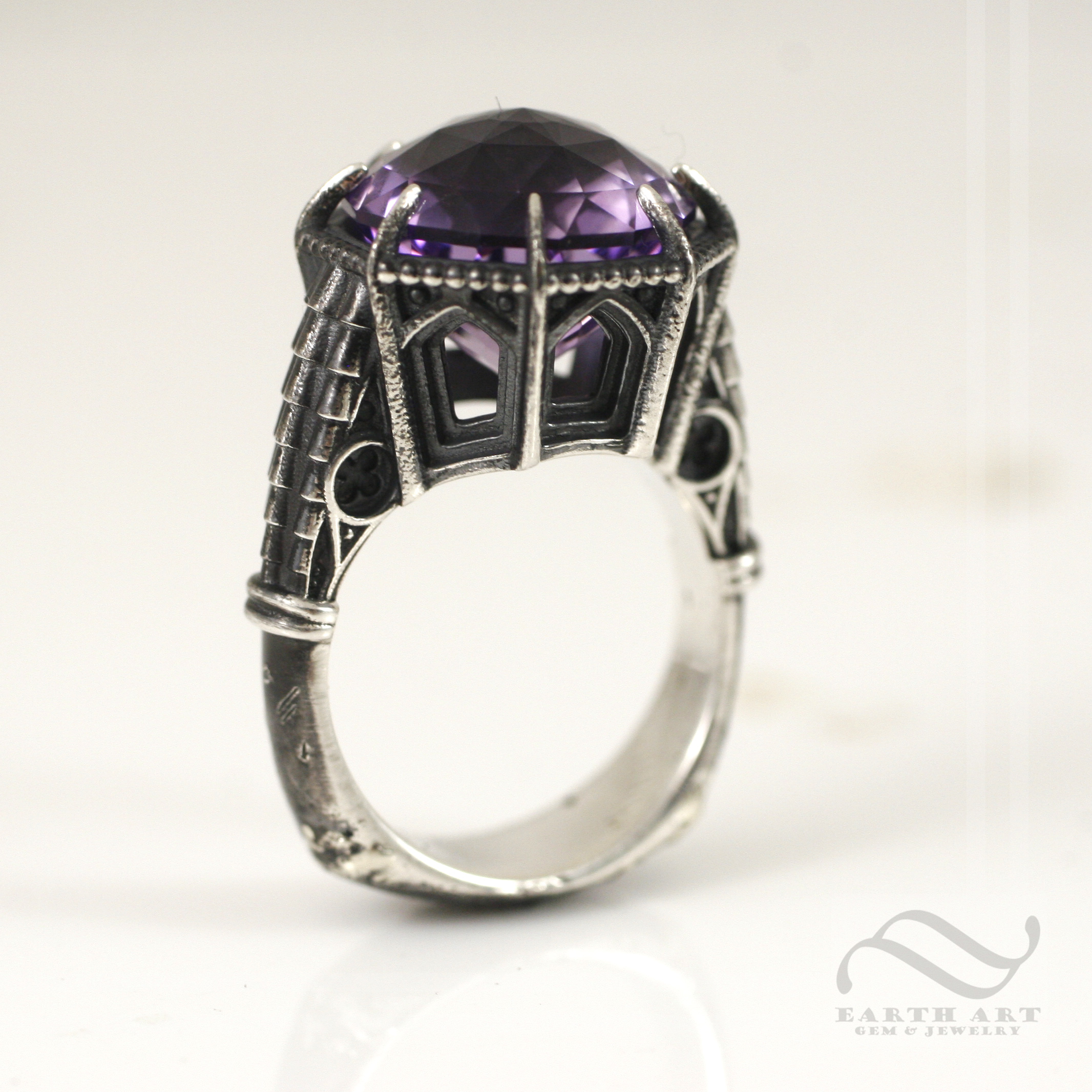 Inspired by Gothic architecture and churches of that period. Many folks might not know that my background is in Architecture and I even acquired a bachelor's degree in architecture from Cal Poly... so it would seem that my love of buildings and jewelry is finally merging.
This ring features solid sterling silver which as been antiqued, and then polished. I added a distressed finish to the lower part of the band to give it an aged look. The inside of the ring is fully polished to a mirror shine.
The natural amethyst is a stunning piece, featuring a softly pointed rose cut/brilliant cut tone, measuring 13mm and weighing 9.3 carats. This is the only stone like this I have.
This is a one of a kind piece and ready to ship!
Size 6.5
Cheers,
Austin
As a side note: The term "Cathedral ring" used in jewelry often refers to a ring with gently arching shoulders that point towards the top center stone. Anytime that term comes up, I always think of a ring that looks like an actual cathedral! I'd also like to thank one of my customers for inspiring this ring.